Germany removes regions in Spain, Portugal

from Covid risk list
According to Reuters, Germany is removing some regions of Spain and Portugal from its list of coronavirus risk areas from Sunday, the Robert Koch Institute (RKI) for infectious diseases said on Friday.
The latest version of the RKI's list on its website said Spain's Balearic islands, Castile-La Mancha, Valencia and Extremadura regions among others are no longer considered risk areas, meaning travellers from there will not need to quarantine upon arrival back in Germany.
RKI is also removing the Portuguese regions of Alentejo, Centro, Norte and the Azores from the risk areas category. Portugal's daily tally of new COVID-19 cases has been falling after nearly two months of lockdown, and the government will ease restrictions from next week.
But other popular tourist destinations in Portugal such as the capital Lisbon and the Algarve region are still considered risk areas on RKI's list. Infection incidence has …. fur the rest of the news, please click here and continue reading on Reuters.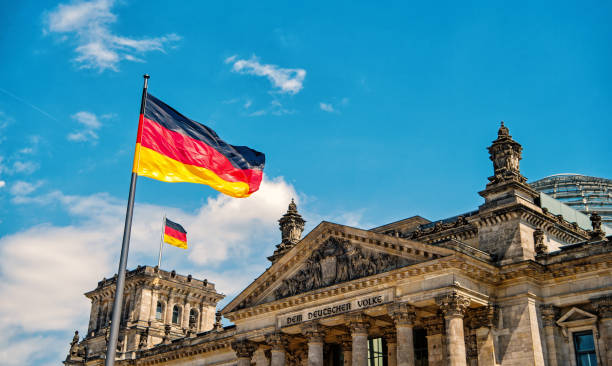 Saudi Arabia to resume

international flights from May 17
According to Tawfiq Nasrallah, Senior News Editor from Gulf news, Saudi Arabia has confirmed that it will resume international travel and complete the opening of airports all over the Kingdom on May 17, local media reported. Saudi Arabia postponed on Jan. 29 this year the reopening of its sea, land, and airports and extended the travel ban for its citizens to May 17 instead of March 31.
In a circular, the General Authority of Civil Aviation (GACA) informed all airlines operating from the Saudi airports about the change of the date mentioned in an earlier circular for allowing Saudi citizens to travel abroad, as well as the complete lifting of the suspension of international flights, and the opening of the Kingdom's airports.
In the earlier circular issued on Jan. 12, the GACA notified the airlines about the previously scheduled date for the resumption of service, which was March 31.
For further details, please click here and continue reading on Gulf News.
Emirates tells staff to get vaccinated or pay for regular COVID-19 tests
According to Alexander Cornwell from Reuters, Dubai's Emirates has told employees to take a free coronavirus vaccine or pay for tests to prove they are not infected with the deadly disease, cautioning that an unvaccinated workforce could create operational issues.
In an internal email, seen by Reuters, the airline told cabin crew that starting March 15, those not vaccinated must pay for a test valid for seven days to the start of flight or standby duty.
"Certain countries may in the future differentiate entry criteria between those who have taken the vaccine and those who did not. Keeping this in mind, having a vaccinated workforce has become essential not just from a health and safety angle but from an operational one too," the email says.
Those due for their second vaccine dose, have registered to take their initial dose, have a valid medical reason, or have been recently infected or are infected are exempt, it says.
The policy applies to all employees in the United Arab Emirates, an Emirates spokeswoman told Reuters, declining further comment. For further details, please click here and continue reading on Reuters.
Mauritius is providing free vaccines to long-term visa holders
According to Andrea Smith from Lonely Planet, Mauritius announced that they will extend their vaccination programme for long time visitors too. This will be good news for those availing of the renewable premium travel visa Mauritius is offering to international visitors, allowing them to spend up to 12 months there. Visitors holding the premium visa are eligible to receive their vaccinations free of charge, as well as residents of Mauritius holding a work permit, residence permit or occupational permit.
Mauritius is a remote tropical island located more than 1000km off the eastern coast of Madagascar. It is known for its beaches and luxury resorts, but also offers hiking in its forested and mountainous interior and world-class diving and snorkeling offshore. Visitors can enjoy boat trips to small islets and excursions to botanical gardens and colonial plantation houses. It is a great destination for wildlife enthusiasts, and different cultures and quiet fishing villages can be found away from the resorts.
Approximately 1.5m people visit Mauritius each year, more than the population of the island itself. It is heavily dependent on tourism, with approximately 20% of the country's workforce employed in the sector. "The expanded vaccination programme is part of the national campaign to continue keeping Mauritius COVID-secure and to allow the full reopening of international borders once herd immunity is reached," says the Mauritius Tourism Promotion Authority. For the rest of the article from Andrea please click here and continue reading on Lonely Planet.