Royal

Caribbean will resume cruises in

Florida, Texas and Alaska
According to CNBC.com, Royal Caribbean International said Friday that eight of its ships will resume U.S. voyages in July and August with trips leaving ports in Florida, Texas and Washington state.
The cruise line said that they are planning to vaccinate all crew members against COVID-19. Also passengers 16 and older on cruises (currently only) to Alaska will also be required to be vaccinated. The requirement will be expanded to cover Alaska-bound passengers 12 and over starting Aug. 1.
For other trips passing through U.S. water, Royal Caribbean said that passengers are "strongly recommended" to get vaccinated. Unvaccinated passengers must be tested for the virus and follow other measures that will be announced later, the company said.
Royal Caribbean said that its first U.S. sailing since March 2020 will leave Miami on July 2 on the Freedom of the Seas.
The company said that…for the rest of the article, please click here and continue reading on CNBC.com
flydubai resumes its operations to Italy, to naples
According to the official press release from Flydubai, the Dubai-based airline, has announced the resumption of its operations to Naples in Italy. The three weekly flights to Naples International Airport (NAP) will commence on 01 July and offer passengers from the UAE more options for travel this summer.
Already on the 2nd of June, a quarantine-free travel corridor has been established between Italy and the UAE enabling passengers to travel between the two countries with less restrictions. A negative COVID-19 test result will be required 48 hours before departure from the UAE. On arrival in Italy, all passengers over the age of two years will be required to take a rapid antigen test. The safe travel corridor with Italy is the latest in a series of agreements signed by the UAE including those with Bahrain, Greece and Serbia.
Hamad Obaidalla, Chief Commercial Officer at flydubai, said: "we are pleased to see more countries opening up for safe tourism and is a step in the right direction to speed up recovery and boost travel this summer. This is a good sign that confidence in travel is returning and the efforts taken by stakeholders in the tourism industry to safeguard every step of the journey will benefit our passengers. We look forward to restarting our flights to Naples, a much-anticipated destination on the flydubai network."
For further details, please click here and continue reading on Flydubai.
asia cruise travel:

Princess sets dates for Singapore return
According to ttrweekly.com, Princess Cruises has launched its 2022-23 Asia cruises programme for Singapore and Southeast Asia that will feature Diamond Princess sailing to 19 destinations in eight countries on eight unique itineraries and 21 departures.
New for the 2022-2023 season, MedallionClass Diamond Princess sails a seven-day Southeast Asia with Malaysian Peninsula itinerary that includes the cruise line's first call to Melaka in more than a decade, as well as visits to Kuala Lumpur, Penang, Langkawi as well as Phuket.
Also featured are holiday voyages, sailing over Christmas and New Year's, including a 10-day Southeast Asia with Thailand, Vietnam and Cambodia and a seven-day Southeast Asia with Malaysian Peninsula that can be combined for an epic 17-day cruise.
There are also two repositioning cruises from Tokyo to Singapore and return, which include stops at Taipei (Keelung), Ishigaki, Okinawa, Shimizu (for Mt. Fuji), Kobe, Hong Kong, Nha Trang and Ho Chi Minh City (Phu My).
Princess Cruises has carefully… for the rest of the article, please click here and continue reading on ttrweekly.com
flydubai increases flights and adds
Sharm El Sheikh to its network
According to the official website from Flydubai has announced the launch of flights to Sharm El Sheikh. The carrier will operate three weekly flights to Sharm El Sheikh International Airport (SSH) from 15 June. The route will become flydubai's second destination in Egypt alongside Alexandria Borg El Arab International Airport (HBE).
The launch of flights to the popular resort city follows the launch of several holiday destinations brings the number of seasonal routes served by flydubai to seven destinations including Bodrum and Trabzon in Turkey, Batumi in Georgia, Mykonos and Santorini in Greece and Tivat in Montenegro.
Ghaith Al Ghaith, Chief Executive Officer at flydubai, said: "As more countries gradually lift restrictions on international travel, we are excited to grow our network and give passengers more options to travel this summer. Sharm El Sheikh has been a popular holiday destination for many years and we expect to see strong demand for travel from the UAE and GCC."
The airline will restart its operations to…for the rest of the article, please click here and continue reading on Flydubai.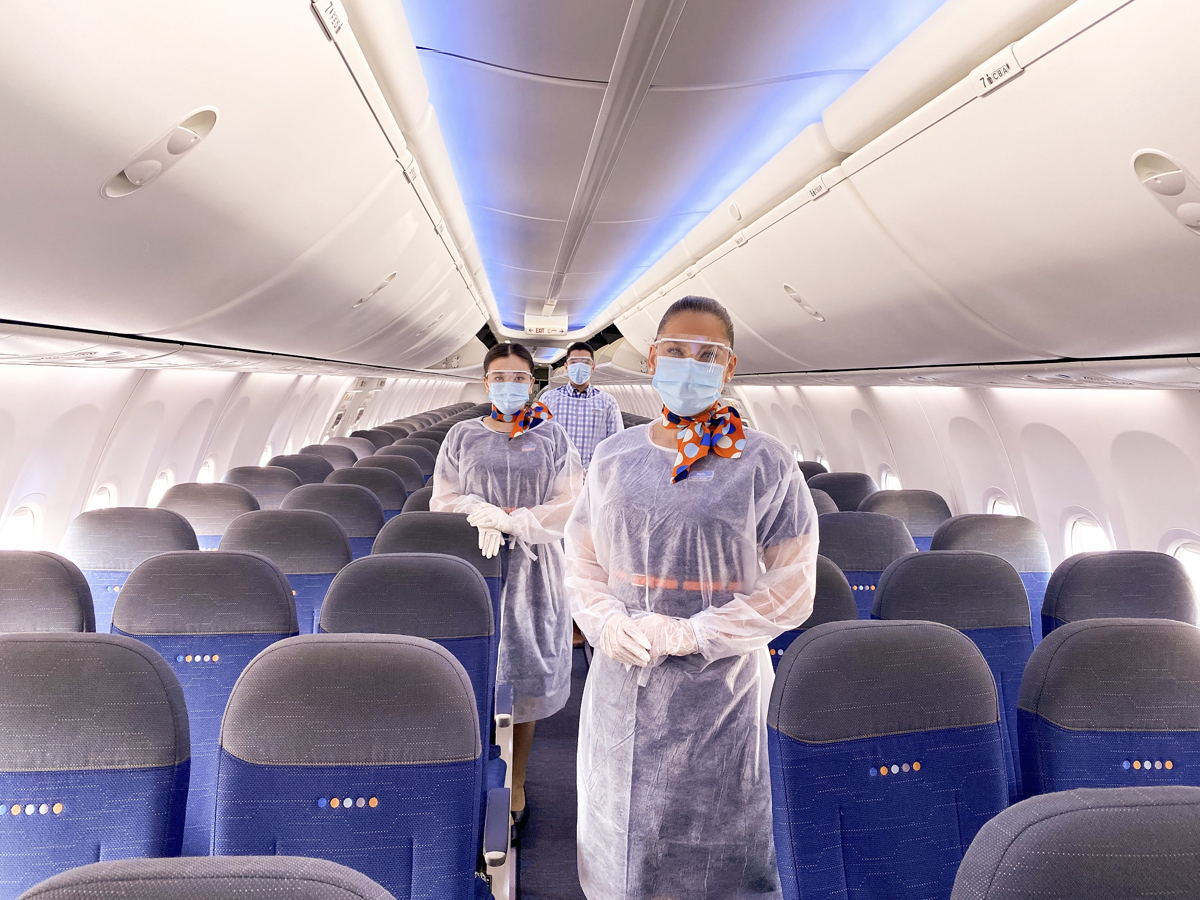 Scandinavian Airlines (SAS) returns to tokyo
According to the official press release from Scandinavia Airlines, SAS will reopen the direct route between Japan and Scandinavia starting in July. The first departure from Copenhagen will take off on Saturday, July 10, with a return flight from Tokyo, Haneda Airport, on Monday, July 12.
The route will be operated twice a week, with departures on Wednesdays and Saturdays from Copenhagen to Haneda. Returning flights will operate on Mondays and Fridays, from Haneda to Copenhagen.
As in Japan recently the new Covid-19 cases increased, SAS is offering flexible ticketing. This means that with the 24-hour money-back guarantee and the flexible tickets on international trips you can easily rebook – or cancel your trip completely and receive a SAS Travel Voucher – up until 72 hours before departure. For domestic trips in Scandinavia, the company will offer free rebooking up until one hour before departure in SAS Go Flex.
For further details, please click here and continue reading on SAS website.