air france increasing flights again ahead of the summer vacation
According to the official press release published by Air France, the french national carrier is increasing the number of long-haul services to its leisure destinations. Subject to the relaxation of travel restrictions, the airline now plans to operate up to 98 weekly flights this summer to the French Caribbean, Reunion Island, French Guiana, French Polynesia, Saint-Martin, the Dominican Republic and the Riviera Maya in Mexico.
This summer, Guadeloupe, Martinique, French Guiana and Reunion Island will be linked to both Paris-Charles de Gaulle and Paris-Orly, providing connections to the entire Air France short, medium and long-haul network.

Flight schedule – 2021 summer season:
On departure from Paris-Orly:
Pointe-à-Pitre (Guadeloupe), Fort-de-France (Martinique), Saint-Denis de La Réunion:
o Up to 14 weekly flights to each destination
Cayenne (French Guiana):
o Up to 7 weekly flights

On departure from Paris-Charles de Gaulle:
(Guadeloupe), Fort-de-France (Martinique), Saint-Denis de La Réunion:
​o Up to 7 weekly flights to each destination
Cayenne (French Guiana):
o Up to 3 weekly flights
Papeete (French Polynesia):
o Up to 3 weekly flights
Saint Martin:
o Up to 7 weekly flights
Punta Cana (Dominican Republic):
o Up to 7 weekly flights
Santo Domingo (Dominican Republic):
o Up to 3 weekly flights
Cancun (Mexico):
o Up to 5 weekly flights

Flights will be operated by..for further details, please click here and continue reading in English on Air France
Dream Cruises resumes cruise in Hong kong

with Genting Dream
According to Kristin Mariano, the editor from Travel Daily Media, Dream Cruises has announced the restart of cruises in Hong Kong, which will begin at the end of July with Genting Dream offering 2 and 3-night "Super Summer Seacations" on the high seas.
Fares will start at a special limited offer, a promotional rate of HK1188 per person based on twin occupancy in a Balcony Stateroom for a 2-night "Super Weekday Seacation"; bookings open on Thursday, 27 May 2021.
Genting Cruise Lines is one of the number one choice for cruise safety and huge efforts in establishing enhanced preventive measures, setting new standards for its ships and for the cruise industry overall.
The company was the first cruise line to resume service in Asia and Genting Cruise Lines' track record has been exemplary, having successfully completed nearly eleven months of operations in Taiwan with Dream Cruises' Explorer Dream, and almost seven months in Singapore with World Dream, welcoming nearly 180,000 guests on board so far for COVID-19 incident-free voyages.
With the resumption of Genting Dream in Hong Kong, the entire Dream Cruises fleet will have… for the rest of the article, please click here and continue reading on Travel Daily Media.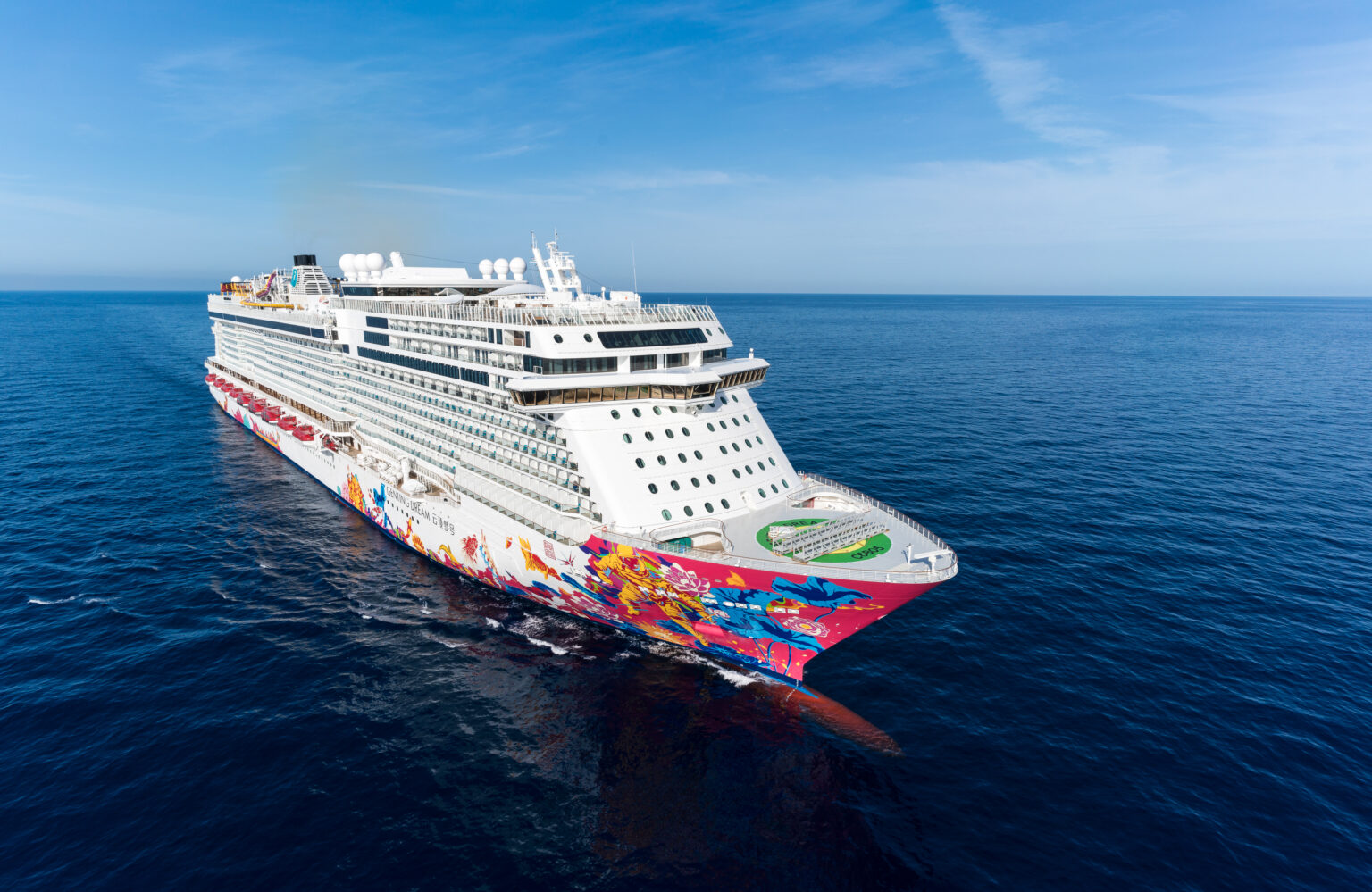 Ireland in planning to resume EU, UK and U.S. travel

starting from July 19
According to Padraic Halpin from Reuters, Ireland will adopt the European Union's COVID-19 certificate to help citizens to move more freely across the bloc from July 19 and broadly apply the same approach to arrivals from elsewhere, including the United States and Britain, it said on Friday.
Prime Minister Micheal Martin has also confirmed that a gradual exit from one of the EU's longest and toughest lockdowns will continue, with bars and restaurants able to serve guests indoors from July 5 when arts and sports events can also resume both indoors and outside but with heavy restrictions on attendance.
Ireland currently has one of the strictest travel curbs in the EU. It advises citizens against non-essential travel, imposes fines on people heading to airports to go on holiday and enforces a two-week mandatory hotel quarantine for arrivals from 50 countries.
The EU certification scheme will allow… for the rest of the article, please click here and continue reading on Reuters.
Universal Orlando won't Require Masks from Fully Vaccinated Guests
According to Patrick Clarke from Travel Pulse, Universal Orlando Resort will no longer require fully vaccinated guests to wear face masks while indoors or outdoors, effective Saturday, May 29.
In the statement released by the theme park it was said that the decision is based on guidance from the Centers for Disease Control and Prevention (CDC) and is asking unvaccinated guests to continue to wear face-coverings to reduce the spread of COVID-19. However, staff will not ask mask-less guests for proof of vaccination.
"Based on new guidelines from the CDC, face coverings will no longer be required indoors or outdoors for fully vaccinated guests at Universal Orlando Resort beginning Saturday, May 29. While we will not require proof of vaccination, we do expect our guests to comply with this revised policy and to use face coverings if they have not been vaccinated," Universal Orlando said in a statement. "The health and safety of our guests and team members remain our top priority as we continue our thoughtful return to regular operations."
According to Univeral's updated policy…for further details, please click here and continue reading on Travel Pulse.
important update:

Latest Reopening Dates for Europe's Top Destinations
Patrick Clarke from Travel Pulse did collect the latest re-opening dates for Europe's top summer destinations with a focus on US travelers. As you might know Europe starting mid-may decided to open borders also for non-essential travel. Tourists might wait a bit longer in some of the lines, however at least they can visit the destinations, which they haven't seen at least for a year. Let's look together on some of the countries, which might be interesting for all of you:
Croatia
Member of the European Union, however located outside of the Schengen area, Croatia was one of the first European countries to reopen to U.S. travelers last year. Those who are fully vaccinated against COVID-19 can avoid pesky testing or quarantine requirements. Nonetheless, Americans must still provide proof of an accommodation that's been paid for in advance as a reservation won't be enough, the U.S. Embassy in Croatia states. 
France
The key date in France is June 9 as this is the date when they will reopen to Americans and non-EU travelers who can provide proof that they've been fully vaccinated against COVID-19 or have recently tested negative for the virus. Top attractions as the famous Louvre museum and Paris' famous cafes have already reopened with the Eiffel Tower (July 16) and other popular sites set to open later this summer.
Greece
Greece is allowing quarantine-free entry to visitors from the following places: EU and Schengen Area countries, United States, U.K., Israel, Serbia, United Arab Emirates, New Zealand, Australia, South Korea, Thailand, Rwanda, Singapore, Russia, North Macedonia, Canada, Belarus, Bahrain, Qatar, China, Kuwait, Ukraine and Saudi Arabia. Travelers must provide proof of vaccination against COVID-19, prove that they've recovered from COVID-19 in the past nine months or show a negative COVID-19 PCR test result taken no more than 72 hours before arrival.
For the rest of the countries, please click here and continue reading on Travel Pulse.