Singapore airport tightens measures after COVID-19 outbreak
According to Reuters, Singapore's airport released a statement on Monday that it was stepping up measures to keep out the coronavirus, including further segregating arrivals and about 14,000 workers into different risk zones, after it became the country's largest active COVID-19 cluster.
The Changi airport cluster, which involves over 100 cases, may have initially spread through a worker who helped an infected family arriving in the country, according to authorities. Some of the cases included the B.1.617 variant first detected in India.
Workers in the highest risk zone – the terminal piers, arrival immigration hall and baggage claim – will be vaccinated, segregated from other staff, given full protective clothing and subject to enhanced testing, the airport operator said in a statement.
Passengers from very high-risk countries will be escorted through immigration to their quarantine facilities without going through the other terminals, it said.
Authorities have been…for the rest of the news, please click here and continue reading on Reuters.
Bahrain suspends entry for travellers from 'Red List' countries
According to Reuters, Bahrain did list all countries based on the currect Covid-19 cases. They decided to suspend entry of travellers from countries on its 'Red List', which includes India, Pakistan, Sri Lanka, Bangladesh, and Nepal, from May, 24, state news agency (BNA) said.
However those who are Bahraini citizens and residency visa holders are not covered by the suspension, but will have to provide a PCR test before boarding a plane and quarantine for 10 days upon arrival, BNA added.
In additiona a decision has been made to introduce a precautionary 10-day quarantine to vaccinated and non-vaccinated individuals from all other countries, in their homes or in places licensed for quarantining, BNA added.
For the official press release, please click here and continue reading on Reuters.
Los Angeles International Airport Opens New West Gates
According to the official press release from Los Angeles International Airport, the Mayor Eric Garcetti officially dedicated the West Gates at Tom Bradley International Terminal this morning, celebrating the opening of Los Angeles International Airport's (LAX) $1.73 billion investment which delivers a modern guest experience with cutting-edge technology, stunning architecture, a checked-bag storage system, biometric boarding gates and the latest amenities for travelers to experience.

"LAX is our gateway to the world — a global crossroads where dreams take flight and where we welcome the future of our city with open arms," said Mayor Eric Garcetti. "Completing the West Gates is the latest step in our unprecedented campaign to reimagine LAX — to help our airport realize its potential as a premier, 21st century destination, as a source of jobs and economic growth for local workers, and as a site of seamless travel for millions of passengers."

The five-level, 15-gate, 750,000-square-foot facility, which will serve both international and domestic flights, marks the latest step in the airport's $14.5 billion modernization. At nearly 1,700 feet in length, the West Gates at Tom Bradley International Terminal is located just west of the world-famous international terminal and was completed over the course of four-and-a-half years.

"I am excited to see these new, LEED Silver-certified gates at the Tom Bradley terminal," said Councilmember Mike Bonin (District 11). "By opening this facility, LAX is fulfilling its promise to bring world-class, sustainable airport facilities and living wage jobs to our city."

The new gates were designed…for the rest of the press release, please click here and continue reading on Los Angeles International Airport website.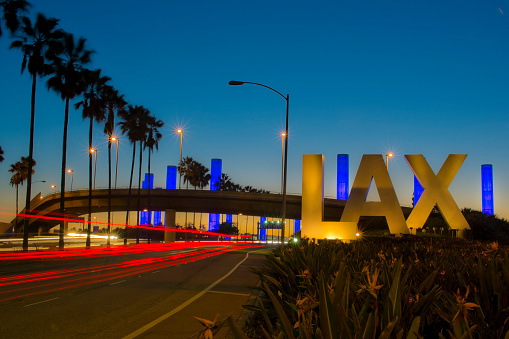 air montenegro starting to operate in a few days
According to Jacov Fabinger from Simple Flying, Air Montenegro, the new national airline of Montenegro is preparing for the big opening. The government of Montenegro created a new national airline, Air Montenegro, which is a replacement for the previous national airline, Montenegro Airlines, which was shut down in December 2020. Tickets have been put on sale today, and the first scheduled service will take off the week after next.
Currently the flights will be operated only to Serbian capital Belgrade and the tickets are available for purchase on Air Montenegro's website, from both of the country's airports: Podgorica, the capital, and Tivat, the Adriatic gem.
Air Montenegro will actually operate its first-ever flight before the first scheduled flight. The airline will transport the Montenegrin football team to Sarajevo on Tuesday 1st June for its symbolic first ever flight.
For the rest of the news, please click here and continue reading on Simple Flying.
The UK CAA Suspends Belarus Flag Carrier Belavia
According to Emily Derrick from Simple Flying, as a response to international condemnation of the last week incident in Belarus, the UK Civil Aviation Authority (CAA) has suspended the operating permit of Belarus's national carrier, Belavia. In addition, the CAA is requesting all UK airlines to avoid using Belarus airspace as a safety precaution and instead of it use longer, but more safe routes.
British MP and Secretary of State for Transport Grant Shapps confirmed the decision on Twitter just hours after airBaltic became the first airline to divert flights away from Belarus. Cyprus-based Avia Solutions swiftly followed it. Now the UK has become the first nation to move against Belarus' airline. However, it's likely more countries and airline companies will follow. The French government has requested the International Civil Aviation Authority (ICAO) suspend all international flights over Belarusian airspace.
Lithuania's transport minister Marius Skuodis has also confirmed that LOT and Wizzair would avoid Belarusian airspace. An Austrian Airlines flight from Vienna to Moscow has also gone around Belarus instead of straight across.
In addition, any flights heading to Lithuania…for the rest of the article, please click here and continue reading on Simple Flying.