United airlines will add more than 400 daily flights in as travel demand grows
According to the official press release from United Airlines, the Chicago based airline is announcing today more options for customers to take long-awaited summer vacations by adding more than 400 daily flights to its July schedule and increasing service to reopened European destinations. This is United's largest monthly schedule since before the pandemic – United plans to fly 80% of its U.S. schedule compared to July of 2019 – and bookings for summer travel are up 214% compared to 2020 levels.
In the U.S., United will add new routes to Bozeman, MT; Orange County, CA; Raleigh, N.C and Yellowstone/Cody, WY. The airline is also adjusting its flight times at its hubs at Chicago O'Hare International Airport and Washington Dulles International Airport to provide more convenient options for customers. Internationally, United is giving travelers more options to visit Europe from New York/Newark by adding an additional weekly flight to Dubrovnik, Croatia and operating a larger aircraft to Athens, Greece.
As customers travel internationally, United's mobile app and website provide a comprehensive list of entry requirements for destinations around the world and United remains the only U.S. carrier that makes it easy for customers to search, book and upload COVID-19 tests and vaccination records through its own digital platforms. The airline also was the first to…for the rest of the announcement, please click here and continue reading on United Airlines.
Hong Kong-Singapore travel bubble postponed for a second time
According to Reuters, a travel bubble between Hong Kong and Singapore due to open on May 26 has been postponed for a second time, officials said on Monday, after a spike in cases in Singapore derailed the plan for quarantine-free travel between the financial hubs.
The original bubble was initially slated to begin in November last year but was called off after a rise in cases in Hong Kong. Under the plan, travellers would have to test negative for COVID-19 before departure and on arrival to move freely between the cities.
Hong Kong and Singapore have been largely successful in keeping the virus at bay over the past year with strict border controls and effective tracing of infections but new cases in Singapore this month have dashed hopes for the air travel bubble (ATB).
"In light of the recent increase in unlinked community cases, Singapore is unable to meet the criteria to start the Singapore-Hong Kong ATB," Singapore's Ministry of Transport said in a statement.
But both sides…for the rest of the news, please click here and continue reading on Reuters.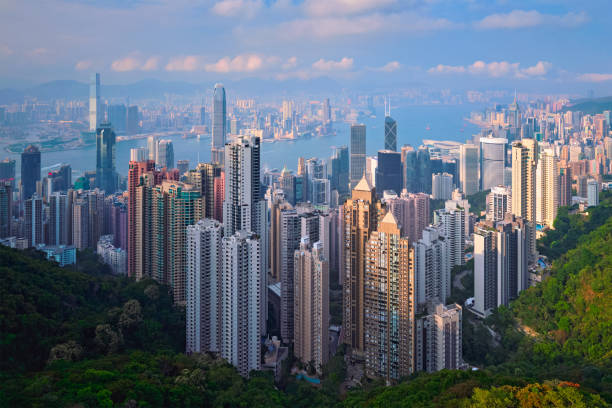 Porter Airlines Delays Flight Resumption Until Late July
According to Andrew Curran from Simple Flying, Toronto-based Porter Airlines will not resume flying until July 20. After several delays, the airline most recently expected to resume flights on June 21. On Monday, citing continuing uncertainty presented by government travel restrictions, including border closures, Porter Airlines announced a new July restart date.
Porter Airlines CEO Michael Deluce said the following:
"We want to see our planes in the sky as soon as possible and are actively working to prepare for our resumption of services," says Porter Airlines in a statement. "However, the ongoing uncertainty presented by government travel restrictions, including border closures, is impacting our ability to operate flights."
" We are closely watching developments and know that Porter will be an important part of providing people with travel options as the economy recovers."
For the rest of the news, please click here and continue reading on Simple Flying.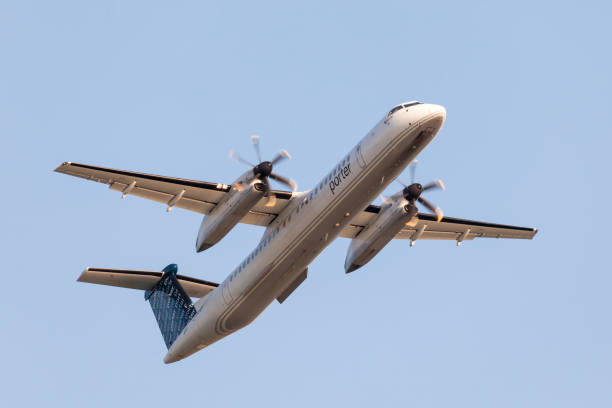 Bangkok Airways increasing

domestic flights
According to ttrweekly, Bangkok Airways will resume direct services from Bangkok's Suvarnabhumi airport to four destinations in Thailand effective this week and on 1 June. Services resume to Chiang Mai and Phuket starting from 15 May, while the airline will resume flights to Sukhothai and Lampang on 1 June. 
Five domestic routes
Along with the latest additions effective 1 June, the airline will serve five domestic destinations.
1. Bangkok (Suvarnabhumi) – Samui daily.
2. Bangkok (Suvarnabhumi) – Chiang Mai (roundtrip), three flights per week during 15 – 31 May 2021 and one daily starting 1 June.
3.Bangkok (Suvarnabhumi) – Phuket (roundtrip), one daily flight.
4.Bangkok (Suvarnabhumi) – Sukhothai (roundtrip), four flights per week (Monday, Wednesday, Friday, Sunday).
5.Bangkok (Suvarnabhumi) – Lampang (roundtrip), five flights per week (Monday, Wednesday, Friday, Saturday, Sunday).
Meanwhile, in-flight meal service and passenger lounges remain closed until further notice. Ticketing offices are also closed until 31 May.
For the rest of the article, please click here and continue reading on ttrweekly.com.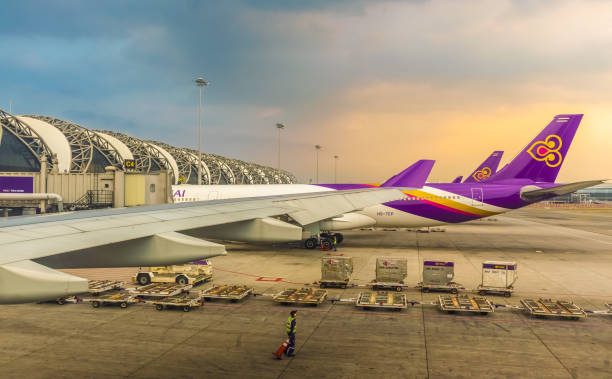 Maldives bans South Asia travellers as COVID-19 dramatically increasing
According to channelnewsasia.com, the Maldives this week banned travellers from across South Asia in a bid to contain surging COVID-19 infections despite having one of the world's most successful vaccination roll-outs.
Sri Lanka and other countries in the region have also imposed travel restrictions as they battle a new wave of the coronavirus that has hit India and its neighbours. The Maldives, whose economy relies on tourists visiting its pristine atolls, has suffered a more than 15-fold increase in daily infections in the past week.
The Indian Ocean nation, which halted international flights for more than three months last year, saw a record single-day rise of 1,500 cases on Tuesday – compared with less than 100 just one month ago. Authorities said tourist arrivals from the key Indian market and other South Asian countries would…for the rest of the article, please click here and continue reading on channelnewsasia.com.