flydubai grows its network to more than 80 destinations
According to the official press release posted by Fly Dubai, the Dubai bases low-cost carrier has announced the launch of additional routes bringing its network to more than 80 destinations. The carrier will grow its network in Russia to 11 points with of the introduction of new services to Moscow Zhukovski International Airport (ZIA) from 12 May, Novosibirsk Tolmachevo International Airport (OVB) from 28 May and Perm International Airport (PEE) from 02 June, while resuming operations to four more points in the market in May.
The carrier also announced the resumption of flights to Bandar Abbas International Airport (BND) from 12 May and Mashhad International Airport (MHD) from 13 May, growing its operations in Iran to five points including Larr (LRR), Shiraz (SYZ) and Tehran (IKA).
flydubai recently announced that it will be operating seasonal flights to Bodrum (BJV) and Trabzon(TZX) in Turkey as well as Batumi (BUS) in Georgia. The carrier is set to restart its seasonal operations to Tivat International Airport (TIV) in Montenegro from 25 June, offering passengers more choice to travel to popular destinations this summer.
For further details, please click here and continue reading on Fly Dubai.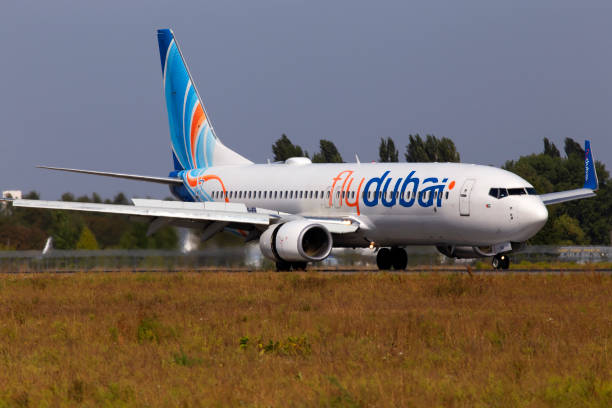 air india plans to vaccinate all stuff

until the end of May this year
According to Manju V from The Times of India, the national carrier of India, Air India will begin a vaccination drive for its employees already next week and by the end of May all of its staff, including pilots and cabin crew is expected to be vaccinated, said Air India in a statement released on Tuesday evening. Early in the day, Air India pilots' union had threatened to 'stop work' if the airline failed to set up vaccination camps across India so that flying crew both above and below the age of 45 years could get the life-saving shots.

"We are in no position to continue risking the lives of our pilots without vaccination," said the letter sent by Capt T Praveen Keerthi, general secretary, Indian Commercial Pilots' Association (ICPA) to Capt R S Sandhu, Air India director (operations) on Tuesday.

The letter, marked also to the airline chairman and managing director and a host of other aviation government top brass, said that "many crew have been diagnosed COVID positive and are struggling to get oxygen cylinders. We are left to fend for ourselves for hospitalization.."
For further details, please click here and continue reading on the Times of India.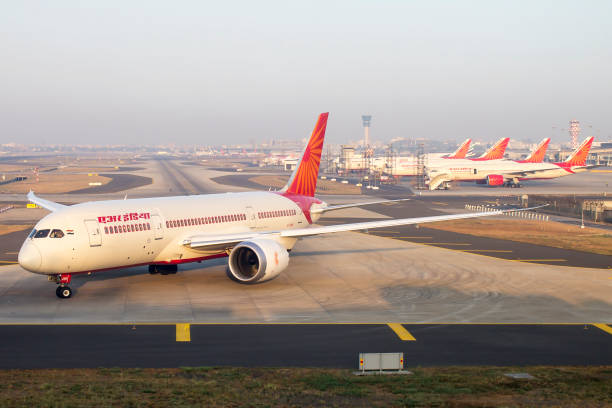 New Zealand Plans To Launch Another Travel Bubble:

With The Cook Islands
According to Andrew Curran from Simple Flying, New Zealand and the Cook Islands will start a two-way travel bubble on May 17. This follows several months of a one-way travel bubble. To date, Cook Islanders have been free to enter New Zealand and skip quarantine. However, until now, the Cook Islands has not offered quarantine-free entry to New Zealanders.
"It will mean families can reconnect, commercial arrangements can resume, and Kiwis can take a much-welcomed winter break and support the Cook Islands' tourism sector and recovery," said New Zealand Prime Minister Jacinda Ardern on Monday.
Air New Zealand is the sole airline servicing the Cook Islands. Right now, Air New Zealand has a weekly Dreamliner service to Rarotonga Airport in the Capital Islands. That's increasing to twice a week from mid-May. By early June, Air New Zealand's swanky Dreamliners will be jetting between Auckland and Rarotonga four times a week.
There was the potential for another Kiwi airline to fly to the Cook Islands. Late last year, a Cook Islander based…for the rest of the news, please click here and continue reading on Simple Flying.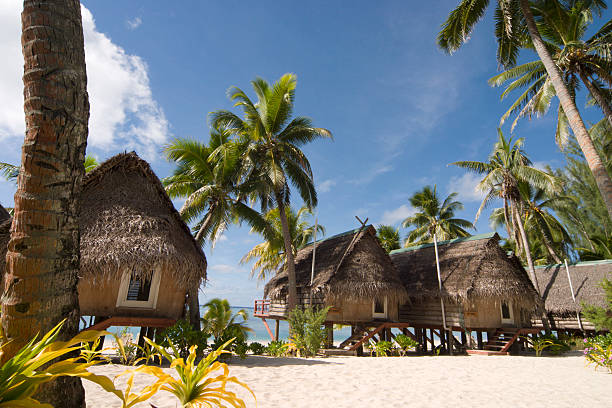 American Airlines To Reopen Further Admirals Club Lounges
Another news was posted by Andrew Curran from Simple Flying, American Airlines continues to re-open Admirals Club lounges across the United States. By the end of May, the Dallas-based airline says it will have 27 lounges open across 21 cities in the United States. In addition, international outpost Admirals Club lounges have reopened in São Paulo and Mexico City.
According to American Airlines, Admirals Club lounges are now open in Austin (Gate 22), Boston (Terminal B), Charlotte (Concourses B and C), Chicago O'Hare (Concourse H/K), Dallas/Fort Worth (Terminals A, B, C, and D), Denver (Concourse A), Houston Intercontinental (Terminal A), Los Angeles (Terminal 4), Mexico City, Miami (Gate D30), Nashville (Concourse C), New York Kennedy (Terminal 8 in the Flagship Lounge), New York LaGuardia (Concourse D), Orange County (Gate 8), Orlando (Gate 55), Philadelphia (Terminals B/C), Phoenix (Gate A7 and B5), Raleigh/Durham (Terminal 2), San Francisco (Terminal 1), Sao Paulo, Tampa (Gate 85), and Washington Reagan (Terminal C).
On Monday, American Airlines announced they were reopening Admirals Club lounges at Phoenix Sky Harbor Airport (Gate B7), Miami International (Gate D15), and Atlanta Airport before the end of May.
For further details, please click here and continue reading on Simple Flying.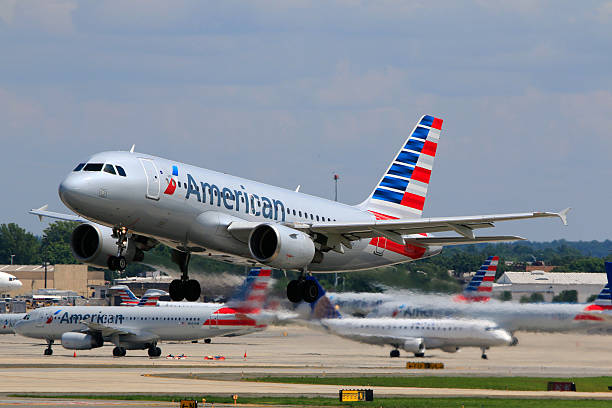 Turkey welcomes foreign tourists while locking down locals
According Daren Butler from Reuters, "Turkey Unlimited. Now available without Turks," reads a mock tourism advert on social media, poking fun at the sight of foreign tourists roaming quiet streets while most Turks are confined to home by a coronavirus lockdown.
The government has exempted foreign holidaymakers from the 2-1/2-week long lockdown in an effort to revitalise tourism, a critical sector of the Turkish economy. Those arriving in Turkey must show proof of negative COVID-19 tests.
However Turks on social media have voiced indignation at images of tourists partying on the country's Mediterranean coast or locals slapped with fines for being outdoors while foreign visitors can wander around as they wish.
"This is a great time for the tourists now, because Turks can't go out," said tourist guide Kadir, 34 as he watched for customers outside Istanbul's 15th-century Topkapi Palace. He brushed aside local frustrations about the lockdown.
"This is the way… for the rest of the news, please click here and continue reading on Reuters.