Qatar Airways Announces Summer Schedule: Expands Network to more than 140 Destinations
According to the official press release from Qatar Airways, the one of the best carriers in the World did announce its summer schedule, maintaining its position as the leading international carrier providing reliable global connectivity. Having never stopped flying throughout the pandemic the airline has worked diligently to be the world's leading airline for safety, innovation and customer experience. By the peak of the IATA Summer Season, the national carrier of the State of Qatar plans to operate over 1,200 weekly flights to more than 140 destinations.
Qatar Airways destinations operating by the peak of IATA Summer Season 2021*:
Africa
Abuja(ABV),Accra (ACC), Addis Ababa (ADD), Alexandria (HBE), Algiers (ALG), Cairo(CAI), Cape Town (CPT), Casablanca (CMN), Dar Es Salaam (DAR), Djibouti (JIB), Durban (DUR), Entebbe (EBB), Johannesburg (JNB), Kigali (KGL), Kilimanjaro (JRO), Lagos (LOS), Luanda (LAD), Maputo (MPM), Mogadishu (MGQ), Nairobi (NBO), Seychelles (SEZ), Tunis (TUN), Zanzibar (ZNZ)
Americas
Atlanta (ATL), Boston (BOS), Chicago (ORD), Dallas (DFW), Houston (IAH), Los Angeles (LAX), Miami(MIA), Montreal (YUL), New York (JFK), Philadelphia (PHL), San Francisco (SFO), Sao Paulo (GRU), Seattle(SEA), Washington D.C. (IAD)
Asia-Pacific
Adelaide (ADL), Ahmedabad (AMD), Amritsar (ATQ), Auckland (AKL), Bali (DPS), Bangalore (BLR), Bangkok (BKK), Brisbane (BNE), Calicut (CCJ), Cebu (CEB), Chennai (MAA), Clark (CRK), Colombo (CMB), Dhaka (DAC), Goa (GOI), Guangzhou (CAN), Hangzhou (HGH), Hanoi (HAN), Ho Chi Minh City (SGN), Hong Kong (HKG), Hyderabad (HYD), Islamabad (ISB), Jakarta (CGK), Karachi (KHI), Kathmandu (KTM), Kochi (COK), Kolkata (CCU), Kuala Lumpur (KUL), Lahore (LHE), Male (MLE), Manila (MNL), Melbourne (MEL), Mumbai (BOM), New Delhi (DEL), Perth (PER), Peshawar (PEW), Phuket (HKT), Seoul (ICN), Singapore (SIN), Sialkot (SKT), Sydney (SYD), Tokyo Narita (NRT), Trivandrum (TRV)
Europe
Adana (ADA), Amsterdam (AMS), Antalya(AYT), Ankara (ESB), Athens (ATH), Baku (GYD), Barcelona (BCN), Belgrade (BEG), Berlin (BER), Bodrum (BJV), Brussels (BRU), Bucharest (OTP), Budapest (BUD), Copenhagen (CPH), Dublin (DUB), Edinburgh (EDI), Frankfurt (FRA), Helsinki (HEL), Istanbul (IST), Istanbul Sabiha (SAW), Izmir (ADB), Kiev (KBP), Larnaca (LCA), London (LHR), London Gatwick (LGW), Madrid (MAD), Manchester (MAN), Milan (MXP), Moscow (DME), Munich (MUC), Mykonos (JMK), Oslo (OSL), Paris (CDG), Prague (PRG), Rome (FCO), Sofia (SOF), Stockholm (ARN), Tbilisi (TBS), Vienna (VIE), Warsaw (WAW), Yerevan (EVN), Zagreb (ZAG), Zurich (ZRH)
Middle East
Abu Dhabi (AUH), Amman (AMM), Baghdad (BGW), Basra (BSR), Beirut (BEY), Dammam (DMM), Dubai (DXB), Erbil (EBL), Isfahan (IFN), Jeddah (JED), Kuwait (KWI), Mashhad (MHD), Muscat (MCT), Najaf (NJF), Riyadh (RUH), Salalah (SLL), Shiraz (SYZ), Sulaymaniyah (ISU), Tehran (IKA)
For further details, please click here and read the press release on Qatar Airways.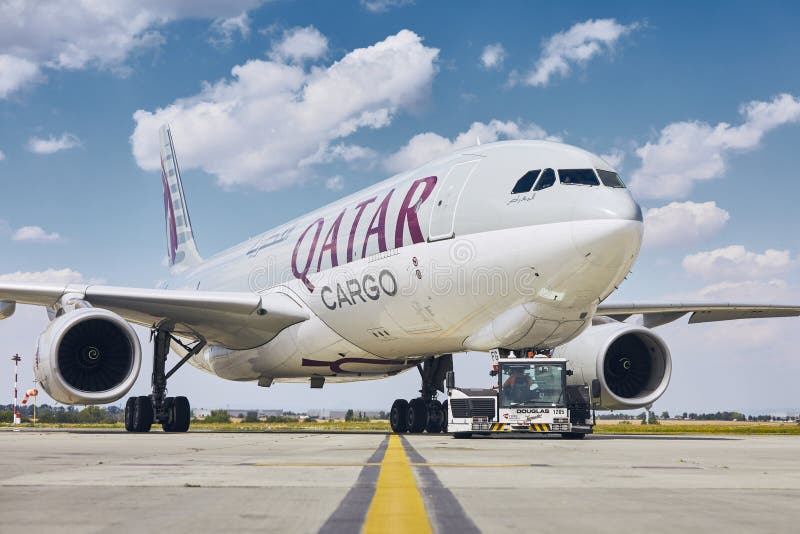 vietnam airlines waits to get the approval to start flying again to united states
According to Anh Tu from e.vnexpress.net, Vietnam Airlines is awaiting approval from the U.S. government to launch regular direct flights to the country to serve repatriation needs of the Vietnamese community.
A representative of the national flag carrier told VnExpress that a large number of Vietnamese citizens living in the U.S. wish to return home, but the carrier has already operated all repatriation flights permitted by the U.S. authorities.
From May to August last year, the carrier has carried out a total 12 repatriation flights as permitted by American aviation authorities to bring Vietnamese citizens home amid the complicated developments of the pandemic.
The Board of Directors of Vietnam Airlines has just approved a plan to launch regular direct flights to the U.S., saying this is the appropriate time to do it using the wide-bodied Boeing Dreamliner. They expect that this move will help increase revenue and minimize financial damage inflicted by the pandemic.
As soon as the carrier receives approval from US government…for the rest of the article, please click here and continue reading on e.vnexpress.net.
airBaltic Bitcoin payments extended

by various crypto currencies
As cryptocurrencies are becoming more popular, more and more companies are starting to use it. According to the official press release from Air Baltic, in 2014 they were the first who did accept bitcoin payments for flight tickets.
In their latest press release, they announced that since now, in cooperation with service provider BitPay, airBaltic accepts also other cryptocurrencies like Bitcoin Cash, Ether and Dogecoin among others for bookings made on its website.
Martin Gauss, Chief Executive Officer of airBaltic: "As an innovative airline, we always strive to search for ways to improve the customer experience starting from the booking process. Over the years around 1000 clients have used the payment option, which may not seem like a lot, but still offers passengers a unique payment option hard to find elsewhere."
The ticket prices on the website are displayed in euros. When airBaltic customers pay for their flight, their crypto currencies are converted into euros automatically at the current exchange rate by the payment system operator BitPay. airBaltic does not receive payments in crypto currencies. Availability of payments in other cryptocurrencies are subject to the cryptocurrency wallet the customer uses.
airBaltic accepts Bitcoin (BTC), Bitcoin Cash (BCH), Ethereum (ETH), Dogecoin (DOGE) and 4 USD-pegged stablecoins (GUSD, USDC, PAX, and BUSD) as a payment for tickets sold on its website airbaltic.com. The crypto currency payment option is available when purchasing airBaltic GREEN tickets. Payments are free of airBaltic transaction fee and are available for flights booked at least five days ahead of the scheduled departure.
For the rest of the press release, please click here and continue reading on Air Baltic.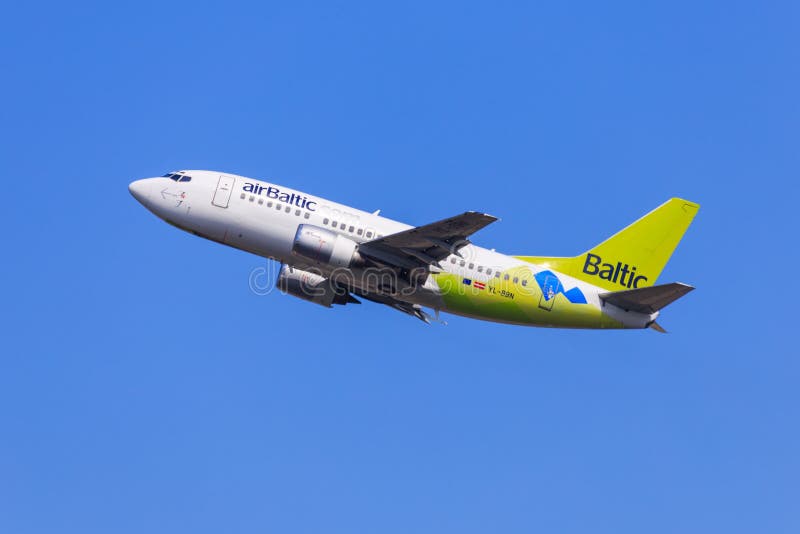 American Airlines increases number of jets

to meet rising demand
According to Reuters, American Airlines said on Monday it expects to fly most of its fleet in the coming months thanks to strong domestic and short-haul international bookings as COVID-19 infection rates and hospitalizations decline and more people receive vaccines.
American said that as of March 26, average bookings for the next seven days had reached 90% of levels experienced before the pandemic upended air travel in 2019, with a domestic load factor of about 80%.
"The Company presently expects this strength in bookings to continue through the end of the first quarter and into the second quarter," it said in a regulatory filing.
Shares in U.S. airlines, which parked hundreds of jets as demand plummeted last year, have climbed this year amid hopes for a recovery.
The U.S. Transportation Security Administration (TSA) screened 1.57 million passengers on Sunday, the highest number since March 2020. For further details, please click here and continue reading on Reuters.
Emirates news:

over 85% of pilots, cabin crew vaccinated against COVID-19
According to Reuters, Emirates said on Monday that over 85% of its pilots and cabin crew had been administered both doses of a coronavirus vaccine.
The global take-up of coronavirus vaccines is seen as key to the reopening of borders and lifting social restrictions that have hit travel demand over the past year.
Over 35,000 Emirates employees have taken a vaccine shot, the company said in a statement. Emirates has around 80,000 staff across the group, which includes airport operator dnata.
The Dubai carrier has provided employees with free vaccines since January, and more recently told staff to get vaccinated or pay for regular tests to prove they are not infected.
Emirates offers employees the Pfizer-BioNTech vaccine and another shot developed by the Beijing Institute of Biological Product, a unit of Sinopharm's China National Biotec Group (CNBG).
Those and the…for the rest of the article please click here and access Reuters.