toursits and spectators from abroad will be banned from Olympics in Japan
According to Sakura Murakami from Reuters, tourists and spectators from abrod will not be allowed to enter Japan for this summer's Olympic Games amid public concerns over coronavirus, organisers said on Saturday, crushing many fans' hopes and setting the stage for a drastically scaled-back event.
Some 600,000 Olympic tickets purchased by overseas residents will be refunded, as will another 300,000 Paralympic tickets, was confirmed by Toshiro Muto, the chief executive of the Tokyo 2020 organising committee, on a news conference.
He declined to say how much the refunds would cost.
The Olympic Games were postponed last year due to the COVID-19 pandemic. While the outbreak has chilled public opinion toward the event, both organisers and Prime Minister Yoshihide Suga have vowed to press ahead with the Games, now scheduled to take place on July 23-Aug. 8, with the Paralympics on Aug. 24-Sept. 5.
The decision on international spectators will…for the rest of the news, please click here and continue reading on Reuters.
Air Asia #FlyRuaRuaPass programme:

offers baggage pass
According to ttrweekly.com, AirAsia is adding a new level to its popular #FlyRuaRuaPass programme by adding its #BaggageLoadRuaRuaPass and unlimited travel insurance promotion.
For THB1,599* passengers who do not have pre-book baggage for their flights can now check-in with 10 kg baggage on any domestic flight for the next nine months starting from April.
The sale of the baggage pass opened on 15 March and closes on 31 March 2021. The pass is valid on any AirAsia domestic flights from 1 April to 16 December 2021.
AirAsia Thailand Chief Executive Officer Santisuk Klongchaiya said: "We are extremely thrilled that all 80,000 of our #FlyRuaRuaPass travel passes were snapped up in just 48 hours during the promotion in February. As we prepare for travel pass redemptions as well as the anticipated pick up in air travel demand in the coming months, we believe that many guests may need a basic check-in baggage allowance."
With the #BaggageLoadRuaRuaPass, AirAsia guests will be able…for the rest of the news, please click here and continue reading on ttrweekly.com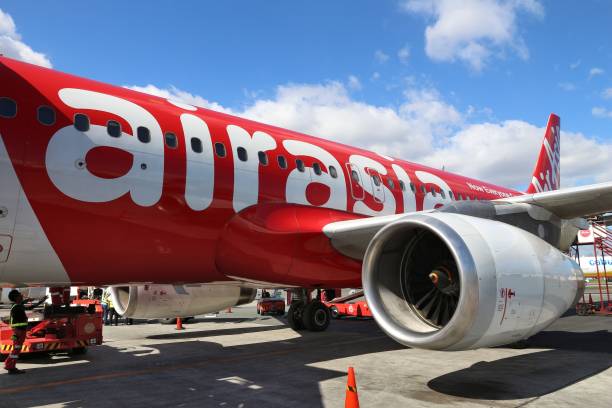 SWISS increases its flight offerings

for the Easter travel season
The lifting of coronavirus-related quarantine requirements in Spain and Portugal has prompted a substantial increase in travel demand. SWISS has seen its bookings for flights to these countries increase up to fivefold within a week. In response to this steep rise in its booking volumes, SWISS is expanding its flight offerings on routes from Zurich to Spain and Portugal for the Easter travel period. The increase will see both additional flights operated and the deployment of larger aircraft than were originally planned.
Additional flights are being offered to Palma de Mallorca, Málaga, Barcelona, Alicante and Valencia. As a result, a total of 43 flights will be operated to Spain in the week of 29 March (compared to the 34 originally planned), and 59 such flights (compared to the 48 originally planned) will operate in the week of 5 April. SWISS services have also been increased to Porto and Lisbon in Portugal.
In some cases SWISS will also be deploying larger aircraft to offer more capacity to the destinations concerned. Some flights will thus be operated with Airbus A321 equipment, SWISS's biggest short-haul aircraft with up to 219 passenger seats. The use of long-haul aircraft on such services is also being considered.
SWISS will continue to closely monitor all further developments in entry requirements worldwide, and will expand its flight offerings wherever possible to meet its customers' demand. SWISS will also continue to provide its customers with maximum assurance in their air travel plans by offering flexible rebooking options in all fare categories. Any SWISS ticket issued on or before 31 May 2021 can be rebooked free of charge any number of times up to 31 May 2021 and one further time thereafter. And any customer whose flight is cancelled can rebook free of charge or have the price of their ticket refunded.
For the rest of the press release, please continue reading here on Swiss.com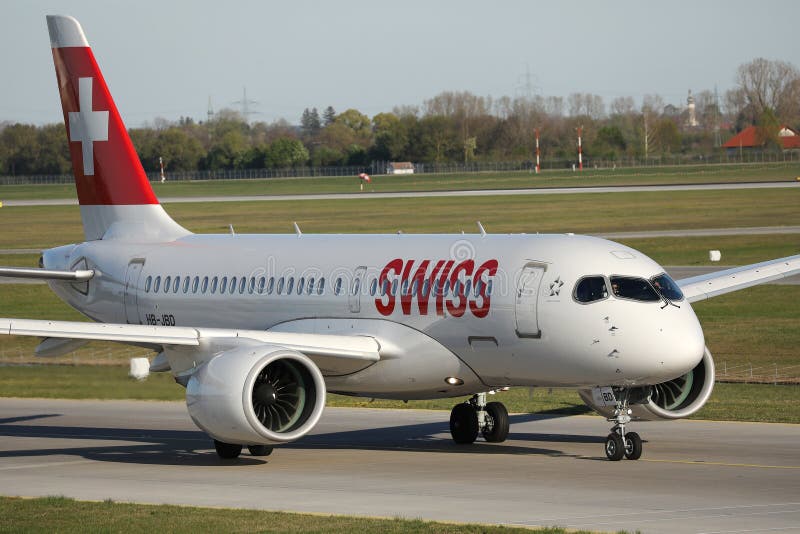 WIZZ AIR ANNOUNCES

NEW SUMMER ROUTES from Poland
According to the official press release from Wizz Air, the company did announce the addition of five new low-fare holiday routes from Poland. WIZZ's new exciting routes, which will be launched in summer 2021, offer connections between 3 Polish airports with 5 destinations. New amazing Greek Islands: Crete, Santorini are waiting for our Gdansk passengers while Kraków network widen of Split (Cratia) route and WIZZ offers now flights from Warsaw Chopin Airport to Thessaloniki and Preveza-Aktion, which is a airline's newest station.
Wizz Air's new holiday routes include five summer destinations from Poland. All routes will be lauched in June 2021. Wizz Air will operate twice weekly flights from Warsaw to Thessaloniki and Preveza-Aktion, two times weekly from Gdansk to the outstanding Greek island of Crete (Heraklion) and Santorini, additionally the airline will also start two-weekly flights from Krakow to Croatian city of Split.
The new routes are expected to stimulate aviation and hospitality sectors in the regions, while allowing passengers from Poland to travel on WIZZ's lowest fares to the Greece and Croatia.
Paulina Gosk, Corporate Communications Manager, said: "Today we are pleased to emphasized our strong commitment to Poland by announcing another five new routes from Warsaw, Gdansk and Krakow to attractive summer destinations in Greece and Croatia. With today's announcement we are brininging to Polish travellers more opportunities to enjoy long-awaited holidays this summer. Thanks to Wizz Air's enhanced health measures onboard, passengers can enjoy travel while feeling safe and comfortable.
For the rest of the press release, please click here and continue reading on Wizzair.com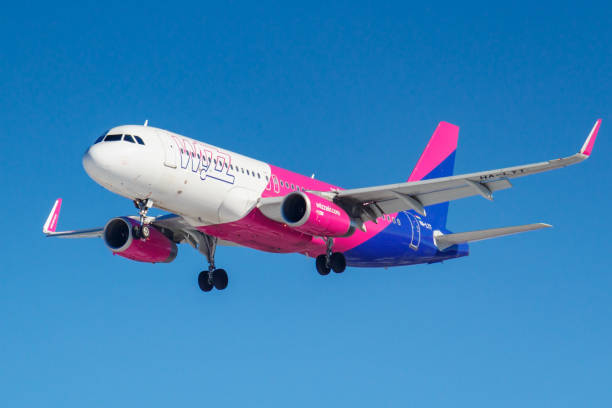 JetBlue and CommonPass Begin

Launch of Digital Health Pass
According to the official press release from Jetblue, the company together with The Commons Project Foundation, in partnership with the government of Aruba and COVID testing companies Vault and XpresCheck, today announced they have launched the use of the CommonPass platform, allowing JetBlue customers traveling from Boston's Logan International Airport to Aruba's Queen Beatrix International Airport to enter the nation using the CommonPass digital health pass. The CommonPass platform enables safer travel and easy entry as travelers can simply scan their passports to verify that they meet entry requirements into Aruba.
The first flight for eligible customers landed Tuesday in Aruba and will continue for all JetBlue flights from Boston to the island destination. The airline and its partners plan in the coming weeks to expand the use of CommonPass for customers traveling to Aruba from cities throughout JetBlue's network.
Aruba requires that arriving passengers test negative for COVID-19 either within 72 hours of or upon arrival. Boston customers who utilize JetBlue's testing partners, Vault for supervised at-home PCR tests or XpresCheck for in-person testing, are now able to streamline the arrival process in Aruba by downloading the CommonPass app in advance of their flight. Upon arrival, CommonPass users will have access to dedicated CommonPass immigration lanes to start their vacation sooner. More testing facilities are expected to be added to the CommonPass platform in the coming weeks and months.
"CommonPass and the CommonTrust Network provide passengers…for furthe details of the press release, please continue reading here on JetBlue