Norway has a new low-cost airline

aiming to crack transatlantic market
According to Reuters, Airline industry veterans in Norway have set up a new carrier, Norse Atlantic Airways, aiming to crack the long-haul discount market after Norwegian Air's exit from transatlantic routes.
Bjoern Kjos, founder and former CEO of Norwegian Air, holds a 15% stake in Norse Atlantic, which is majority owned by Bjoern Tore Larsen, a co-founder of staffing company OSM Aviation, Norse Atlantic Airways said in a statement announcing the new carrier on Monday.
The budget airline plans to fly from U.S. destinations such as New York, Los Angeles and Miami to European cities including London, Paris and Oslo. It plans to begin its services late this year and also aims to list its shares on Oslo's Euronext Growth stock market next month, it said.
The airline will be seeking to fill a gap left by Norwegian, which offered low-cost transatlantic flights until mounting debt problems and the collapse of travel due to the COVID-19 pandemic forced it to exit its long-haul business, leaving a slimmed-down airline focusing on Nordic and European routes.
Norse Atlantic said it would be using…for the rest of the article, please click here and continue reading on Reuters.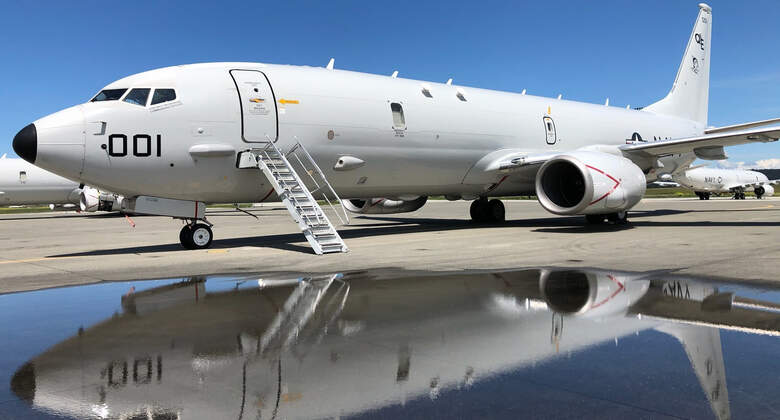 China eases visa rules for those who received the chinese vaccine
According to Reuters again, China said on Monday it will simplify visa applications for foreign nationals who have been inoculated with Chinese-made COVID-19 vaccines, its latest small step towards normalising international travel.
Vaccinated passengers travelling to China by air will still need to show negative tests as under current rules, foreign ministry spokesman Zhao Lijian said, according to an official transcript of a daily briefing. The transcript did not provide further details on how visa applications would be simplified.
Travellers "should abide by China's relevant regulations on quarantine and observation after entering China," Zhao said, adding that China was willing to carry out mutual recognition of vaccination with other nations.
The Chinese embassy in the Philippines said earlier on Monday China would return to pre-pandemic visa requirements for those fully vaccinated with Chinese vaccines. On Saturday China announced streamlined visa procedures for vaccinated foreigners entering Chinese-ruled Hong Kong. For the rest of the article please click here and continue reading on Reuters.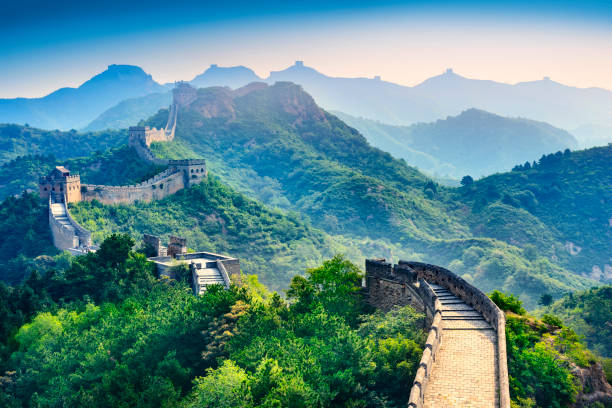 British Airways Reveals A Third Health Passport App For Passengers
According to Tom Boon from Simple Flying, British Airways today revealed the launch of a third travel passport app through its check-in portal. The announcement follows the VeriFLY app implementation and the IATA Health Pass, which is yet to be activated for British Airways' passengers.
British Airways has already been allowing any passengers traveling to the United States, Canada, or the United Kingdom to certify their COVID-19 documents via the VeriFLY app. However, today the airline announced another trial on flights to India.
Three days before departing to India, passengers will receive an email directing them to the 'manage my booking' section of the British Airways website. On the website, they will find the latest COVID-19 requirements for their destination, such as requiring a negative COVID-19 test or a vaccine certificate.
Passengers will be able to upload these documents before traveling for verification by the airline. This is the same verification that would be carried out by staff at the airport, so passengers are not required to give any more information than they currently do.
For further details, please click here and continue reading on Simple Flying.
uk removes portugal from "red list"

and allows traveler to visit it
According to Simon Calder from Independent.co.uk, Portugal is set to be removed from the government's "red list" of countries from which travel is severely restricted – raising hopes that British holidaymakers may be able to visit from 17 May, when the ban on international journeys may be lifted.
The transport secretary, Grant Shapps, is expected to announce on Monday that the only European nation on the high-risk list of countries will be removed. The remaining 32 nations comprise the UAE, Brazil, South Africa and other countries mainly in Latin America and southern Africa.
Portugal has been on the red list since it was launched on 15 January because of the nation's strong links with Brazil – source of a "variant of concern". The case numbers in Portugal have fallen swiftly. The rate of new Covid infection is currently around one-seventh lower than in the UK.
For further details, please click here and continue reading on Independent.
U.S. airlines see 'glimmers of hope'

as bookings improve
According to the Reuters, Delta Air Lines said on Monday that it expects a first-quarter revenue decline at the low end of its forecast for a 60% to 65% decline from the same quarter in 2019, before the pandemic crushed air travel demand, as domestic bookings improve.
Speaking at conference, Delta CEO Ed Bastian said he sees "real glimmers of hope."
Earlier, Southwest Airlines and JetBlue Airways also pointed to a steady rise in leisure bookings as signs of a slowing pandemic due to vaccine rollouts drive more people to go on vacations or visit their friends and relatives.
For further details including a video, please click here and continue watching on Reuters.
Air Asia

reinstates all Thai services
According to ttrweekly.com, AirAsia confirms it will restart 40 domestic routes in Thailand this April, signifying a solid return to pre-Covid-19 performance levels for the airline. The resumption of services includes all flights from Bangkok's two airports, Suvarnabhumi and Don Mueang, and 14 routes across the nation.
AirAsia Thailand Chief Executive Officer, Santisuk Klongchaiya, said: "We are very encouraged by the pent-up demand for air travel in Thailand and very proud to be part of the tourism industry revival in the country. AirAsia has been closely monitoring the Covid-19 pandemic, and we are very pleased to be able to increase our flight services in view of the improving situation."
From 1 April 2021, AirAsia will be increasing frequency on popular routes, such as from Don Mueang to Chiang Mai with 13 daily flights, Phuket (11 daily flights), Hat Yai (eight daily flights), Surat Thani (six daily flights) and five daily flights to Chiang Rai, Khon Kaen and Udon Thani respectively. AirAsia will also reinstate five routes from Suvarnabhumi Airport to Chiang Mai, Nan, Phuket, Hat Yai and Nakhon Si Thammarat.
For further details, please click here and visit ttrweekly.com