air seria to boost flights to new york

due to high demand
According to the official press release published on the web site of Air Serbia, the Serbian national flag carrier (starting on Monday, 22 March 2021) Air Serbia will increase the number of flights between Belgrade and New York to three a week. The national airline plans to operate flights on this route on Mondays, Thursdays and Saturdays.
An additional JU 500 flight from Belgrade will be taking off on Mondays at 7:20, and the JU 501 flight from New York will be departing at 15:40, local times.
"The addition of another weekly flight to New York, despite the coronavirus pandemic, is a clear indicator that our transatlantic connection functions well and that it represents one of Air Serbia's strongest routes. The United States is a very important market for us, and we are glad to provide a continuous and strong flight connectivity, not just to Serbia, but also the broader region," said Jiri Marek, General Manager, Commercial and Strategy, Air Serbia.
The success that Air Serbia has been accomplishing with the New York service for a long time now was confirmed in September 2020 when, with 67% at Terminal 4 of the busiest New York airport, found itself ranked first in terms of load factor on flights to the Big Apple.
Since the resumption of flights to the United States on 6 June 2020 until 28 February 2021, the national airline had carried out 218 flights between Belgrade and New York, carrying a total of 38,187 passengers. For the rest of the press release, please click here and access Air Serbia.
Alaska awaits: Delta adds new routes, more flights to five outdoor destinations
According to the official page from Delta Airlines, the company offering more choice and connectivity with a significant expansion of service to Alaska this summer, including the launch of new service and more flights to Anchorage and Fairbanks – as well as the return of popular seasonal destinations like Juneau, Ketchikan and Sitka.
Vacationers traveling to and from Alaska will enjoy enhanced customer comfort as all flights to Anchorage, Fairbanks, and Juneau will be operated by larger mainline aircraft like the Boeing 737-900 featuring First Class, Delta Comfort+ and Main Cabin service, more seat-back in-flight entertainment and Wi-Fi available on all flights.
New summer destinations and more flights for Anchorage
Delta's expanded Anchorage (ANC) service includes:
New weekend service launching from Detroit (DTW), Los Angeles (LAX) and New York (JFK) on May 28
Increasing year-round Seattle (SEA) service to up to seven daily trips starting June 19. The most popular destination for travelers from Alaska, Delta's SEA hub offers daily connections to 40 destinations, including Hawaii, the lower 48 states and major capitals around the world
Adding a third daily flight this summer to Minneapolis/St. Paul (MSP) starting May 5
Adding a year-round nonstop flight to Salt Lake City (SLC) starting May 5, complemented by a second summer seasonal flight beginning June 19
Resuming daily service from Atlanta (ATL) starting May 5, the longest nonstop flight offered from ANC, and providing significant connections across the southeast U.S., including 16 cities in Florida. The flight will be operated by the Boeing 767-300ER, featuring Delta One lie-flat seats. Nonstop ATL service will continue into the fall with three trips per week.
New and increased service to Fairbanks
Delta will increase service to Fairbanks (FAI) to six nonstop flights from its major gateway hubs by…for further details, please click here and continue reading on Delta Airlines.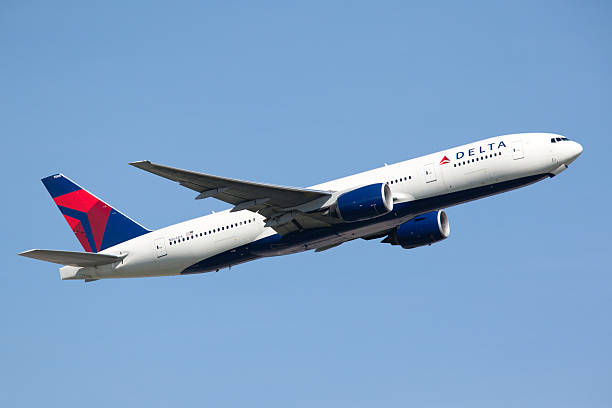 SKY express

spreads its wings to Rhodes
To be honest, I was not familiari with Sky Express before, therefore when I saw the news about it, I was a bit surprised. Then I started to investigate and found out that this company was created in 2005 and since then they are the fastest growing airline company in Greece. They got even an award for it from the International Airport of Athens (multiple times). Also they are a member of the IOGR Group of companies, a Group that boasts a vast experience in the areas of tourism and aviation.
Anyway, accoriding to the latest press release from Sky Express, they welcome Rhodes, one of the most important travel destinations both for Greeks and foreign passengers, to its flight schedule.
Direct, daily flights from Athens to Rhodes are commencing on March 15th, offering passengers the opportunity to enjoy special privileges from the moment of booking their ticket, as well as new personalized services on and off board.
Following the acquisition of a new green fleet of brand-new Airbus A320neo and the company's entry to international markets, with its first international route to Larnaca, Cyprus, the largest island in the Dodecanese and one of the most popular destinations in the Mediterranean is the new addition of the fastest-growing airline of the country.
With highly competitive fares, the most reduced environmental footprint, enhanced hygiene and protection, SKY express becomes the most competitive choice for Greek travelers to the island of Rhodes, as well as for foreigners arriving in Athens and looking for onward flights to island destinations.
Loyal to its commitment to boost Greek entrepreneurship..for further details, please click here and access the press release on Sky Express.
Thailand celebrates Elephant Day

–

with strong hope that tourists will return
According to Vorasit Satienlerk, Juarawee Kittisilpa from Reuters, Thailand held a fruit banquet for dozens of elephants in the ancient capital Ayutthaya on Saturday, continuing an annual event which has been a big draw for foreign tourists in the hope they will return soon and revive the key tourism industry.
The feast marks the country's Elephant Day, celebrating elephants as a source of national pride and cultural identity for Thailand throughout its history, used for labour, transport and in battlefield triumphs by warriors and kings.
Some people might think that Tourists are hurting those animals, however in the majority the opposite is the truth. Tourist coming to Thailand are learning how to behave and take care of those animals, they see how they are living and they get a much stronger feeling to protect those animals. Except of that tourist are of course spending lot of money to ride, take care and take care of those animals. Therefore they are crucial to the economy and to the growt of elephants population.
"We, the elephant people, are hoping that the government will open up the country (soon) to welcome foreign tourists in order for them to bring in income so that we can pay for the elephant food and compensation for their handlers," said Ittipan Kharwlamai, General Manager of the Royal Elephant Kraal and Village, an elephant camp, located north of Bangkok.
"We hope that tourists will help us and all 3,800 (domesticated) elephants to survive," he said. For further details, please continue reading on Reuters.
EU COVID-19 travel certificates

must prevent 'discrimination' at all!
Accoring to Gabriela Baczynska from Reuters, European Union COVID-19 certificates intended to free up travel must prevent discrimination against those not vaccinated by including information on whether people have been tested or have recovered.
The European Commission is expected to release its final proposal for COVID-19 "green digital certificates" next week, with southern countries reliant on tourism hoping they will open up this year's summer season.
But they ran into opposition from countries including Germany and Belgium, which said vaccination is neither obligatory nor currently available to all those willing to accept it.
While the proposal aims to "facilitate free movement" during the pandemic, it says any proof of vaccination must not discriminate against those who refuse the shot or cannot get inoculated.
It remained unclear how this would…for further details, please click here and continue reading on Reuters.