Countries reverse moves

to ease restrictions
According to the latest data from the World Tourism Organization (UNWTO) one in three destinations worldwide are now completely closed to international tourism.
The UNWTO Travel Restrictions Report provides a comprehensive overview of the regulations in place in 217 destinations worldwide. According to TTRweekly.com previous editions had shown a movement towards easing or lifting restrictions on travel, the latest report shows that the persistent seriousness of the epidemiological situation has caused governments to adopt a more cautious approach.
As of the beginning of February, 32% of all destinations worldwide (69 in total) remained closed entirely to international tourism. Of these, around just over half (38 destinations) closed for at least 40 weeks. At the same time, 34% of worldwide destinations are now partially closed to international tourists.
"Now, as we work to restart tourism, we must recognise that restrictions are just one part of the solution," said UNWTO Secretary-General Zurab Polilikashvili. "Travel restrictions have been widely used to restrict the spread of the virus. As we work to restart tourism, we must recognise that restrictions are just one part of the solution. Their use must be based on the latest data and analysis and consistently reviewed so as to allow for the safe and responsible restart of a sector upon which many millions of businesses and jobs depend."
For the rest of the overview, please click here and continue reading at ttrweekly.com
Thailand successfully completes first

Villa Quarantine pilot project
According to Theodore Koumelis from Travel Daily News – Asia Pacific, The Tourism Authority of Thailand (TAT) reported that the first group of 58 travellers have successfully completed the first Villa Quarantine pilot project and are free to embark on a one-month tour of the country from 8 March, 2021, onwards.
The Villa Quarantine project at Sri Panwa Phuket was endorsed by the Centre for Covid-19 Situation Administration (CCSA), and paves the way for the launch of a larger area quarantine initiative that is tentatively scheduled to start in April-May 2021.
H.E. Mr. Phiphat Ratchakitprakarn, Minister of Tourism and Sports, said, "We are delighted by the success of the Villa Quarantine pilot project that now allows tourists to travel and experience Thailand. It shows confidence in Thailand's public health system that protects the safety of both international tourists and local people alike, allowing the Ministry to now push through the area quarantine for final approval."
The Ministry of Tourism and Sports has proposed the launch of the area quarantine in five pilot provinces favoured by international travellers – Phuket, Krabi, Surat Thani (Ko Samui, Ko Phangan and Ko Tao), Chiang Mai and Chon Buri (Pattaya) – where tourists could potentially spend between one to three months.
The Ministry has also urged the Royal Thai Government to begin…for the rest of the article please click here and continue reading on Travel Daily News – Asia Pacific.
Malaysia reopens domestic travel doors

but conditions apply
According to travel weekly-asia.com, domestic travel bubbles in Malaysia came into effect 10 March, bringing some relief to the travel industry that has already been heavily bruised by repeated lockdowns.
These bubbles, however, are only applicable for travel between states under the Recovery Movement Control Order (RMCO), announced senior minister of security, Ismail Sabri Yaakob on 9 March. They are Melaka, Pahang, Terengganu, Perlis, Sabah, Labuan, Putrajaya, and the islands of Langkawi.
"The permitted conditions are that such travel must utilise the services offered by tour agencies registered with the Tourism, Arts and Culture Ministry (MOTAC). Travel between states must only use tour vehicles registered with MOTAC as well. The use of private vehicles is not allowed," he said after a media briefing following a meeting of the National Security Council.
Under this bubble policy, states currently under the Control Movement Control Order (CMCO) are still not allowed to travel, while travellers from states…for further details, please click here and read the full text on travelweekly-asia.com
Qatar Airways is the First Airline in the Middle East

to Trial the IATA Travel Pass
According to the official press release published on the website of Qatar Airways, they are proud to become the first airline in the Middle East to begin trials of the innovative new IATA Travel Pass 'Digital Passport' mobile app, in partnership with the International Air Transport Association (IATA), Qatar Ministry of Public Health, Primary Health Care Corporation and Hamad Medical Corporation, starting 11 March 2021.
Passengers on the award-winning airline's Doha to Istanbul route will become the first group to experience the 'Digital Passport' app which aims to play an important role in the airline's vision to have a more contactless, secure and seamless travel experience for its passengers.
IATA Travel Pass ensures passengers receive up-to-date information on COVID-19 health regulations at their destination country, as well as complying with strict global data privacy regulations to enable the sharing of COVID-19 test results with airlines to verify they are eligible to undertake their journey.
Qatar Airways Group Chief Executive, His Excellency Mr. Akbar Al Baker, said: "As the world's leading airline for safety, innovation and customer experience, we are the industry's firmest advocate for introducing digital solutions to help passengers safely and seamlessly navigate complex and ever-changing entry restrictions across the globe. For the rest of the press release, please click here and continue reading on Qatar Airways.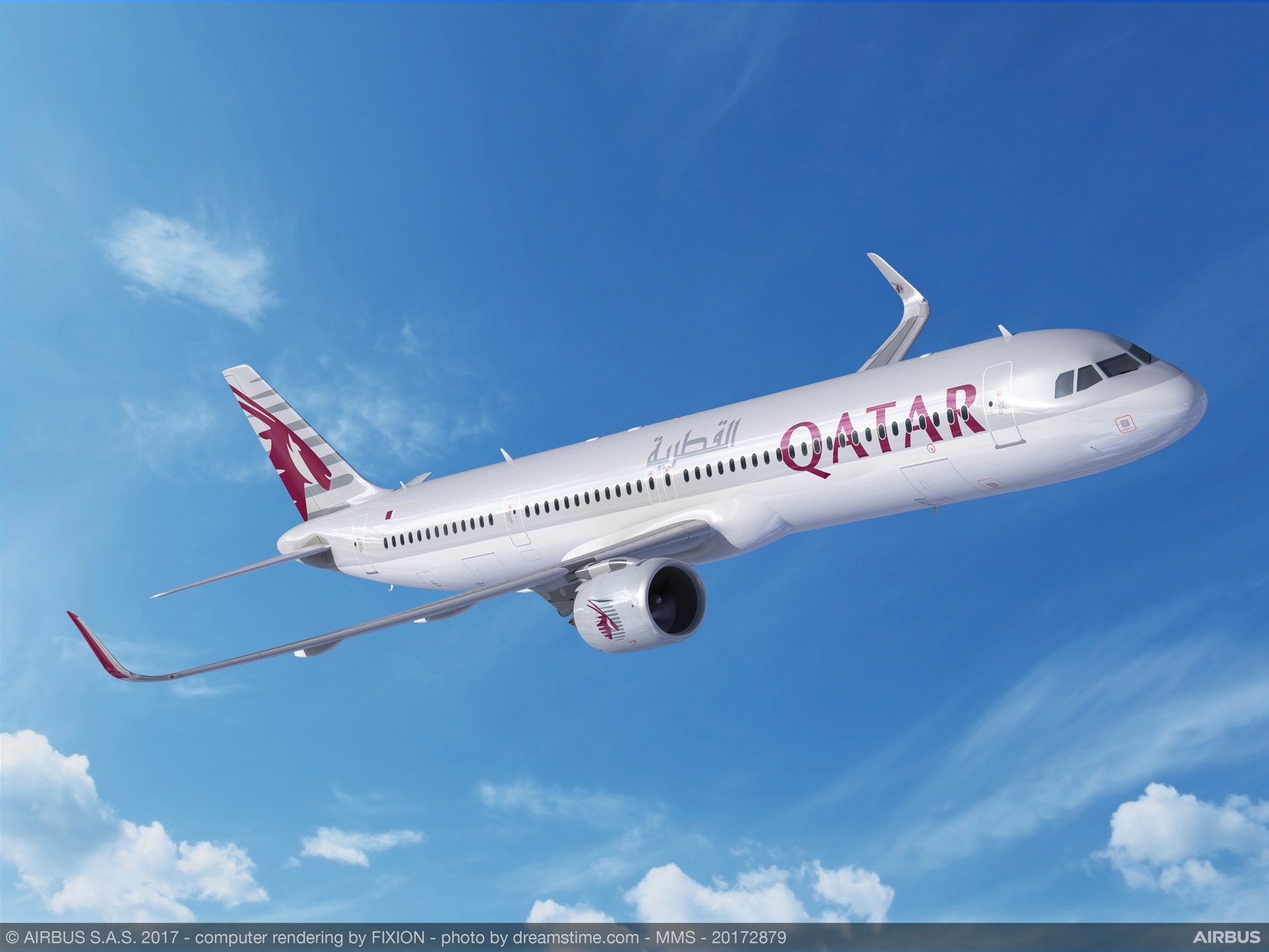 France eases COVID-19 restrictions on international travel
According to Reuters, France will ease some COVID-19 restrictions on international travel outside Europe, the foreign ministry said on Thursday. The ministry said in a statement that travellers to or from Australia, New Zealand, South Korea, Israel, Japan, Britain and Singapore would no longer need a compelling reason to travel.
French Tourism Minister Jean-Baptiste Lemoyne said this easing was due to the improving health situation in those countries.
"The list includes Britain, because the UK variant now also circulates widely in France," he said on his Twitter feed. All other restrictions, such as a requirement for a negative COVID-19 test less than 72 hours before travel, would remain in place, the ministry said, adding a decree was due to be published on Friday.
Lemoyne said that for other non-European Union countries the list of legitimate travel motives would be…for further details, please click here and continue reading on Reuters.
Mount everest: climbers return to Everest after COVID-19 closure
According to Gopal Sharma from Reuters, hundreds of climbers are set to return to Mount Everest for the first time next month under strict conditions, government officials and mountaineers said, as the world's tallest peak reopens after a year closed due to the coronavirus pandemic.
More than 300 foreign climbers were likely to attempt to scale the 8,849-metre (29,031-feet) mountain in the peak climbing season beginning in April, tourism department official Mira Acharya said, compared with a record 381 climbers who attempted the famed summit in the same period in 2019.
"This is … despite the one-week quarantine requirement and certificate showing the climber had tested negative for the virus," said Acharya.
Eight of the world's 14 highest mountains including Everest are wholly or partly in Nepal, and hundreds of foreign climbers contribute millions of dollars in income annually to the cash-strapped nation.
For further details and the full text, please click here and access Reuters.