today mainly about

ryanair!
Ryanair

Launches In-App Health Passport
According to Tom Boon from Simple Flying, today, Ryanair revealed that it has launched a new in-app health passport. The airline has developed its own solution to allowing passengers to prove their COVID-19 status ahead of its summer schedule plans. Developing health passport solutions is currently a top priority across the aviation industry.
Ryanair has developed an in-app solution to allow passengers to prove their current COVID-19 status. The product, called the "COVID-19 Travel Wallet", will be available to all passengers to save COVID-19 documents.
During the check-in process, passengers will be able to upload up to six documents to the Ryanair App. These could be negative COVID-19 test certificates, vaccination certificates, and anything else that governments may require for travel, such as a declaration.
Rather than offering verification of the documents such as the VeriFLY app used by British Airways, it seems as though Ryanair's solution is more of a locker to ensure that records are readily available if needed. However, a note on the airline's digital boarding pass does indicate whether or not such documentation has been uploaded. For further details, please click here and continue reading on Simple Flying.
Ryanair

Plans 1,800+ Routes For Summer 2021
According to the official website of Ryanair and to James Pearson from Simple Flying, Ryanair expects 1,809 routes this summer across 221 airports and 37 countries. Its top-10 route list will see big changes, with Italy now more important than ever. Italy, Spain, and the UK are Ryanair's largest countries, with more than three-quarters of all flights touching them.
Ryanair expects to operate 1,809 routes this summer, with flights up by 112% over summer 2020 (S20) but down by 29% over pre-coronavirus S19. At least it's going in the right direction. But the picture is continually moving and is highly likely to change further. Still, having examined the status of almost 500 routes, all are currently bookable at the specified weekly frequencies.
Ryanair anticipates serving 221 airports this summer, data from OAG shows, down very marginally from 225 in S19.
In order of capacity, its top-10 airports will be:
Stansted
Dublin
Milan Bergamo
Palma
Barcelona
Brussels Charleroi
Malaga
Manchester
Alicante
Vienna
For further details, please click here and read the full text on Simple Flying.
Ryanair

Launches Biggest Ever Italian Domestic Schedule
Ryanair, Italy's no. 1 airline, today (10 Mar) launched its biggest ever Italian domestic schedule. Italian consumers have never had more choice when booking staycations or business trips, with 100 routes to choose from (+65% vs. last summer) across 28 Italian airports. This includes a further five new routes announced today (starting from 1st July):
| | |
| --- | --- |
| New Route | Weekly Flights |
| Alghero-Catania | 2 |
| Alghero-Palermo | 2 |
| Alghero-Pescara | 2 |
| Cagliari-Rimini | 2 |
| Palermo-Rimini | 2 |
Ryanair will operate up to 1,500 weekly Italian domestic flights this summer. As vaccination programmes accelerate, Italy's domestic traffic is expected to bounce back and Ryanair is delighted to take part in the recovery of the Italian tourism industry across the regions. Ryanair customers can now book their summer flights on the lowest fares and with the option to avail of Ryanair's 'zero change fee' offer should plans change.
Ryanair's extended Italian domestic schedule will now deliver:
100 routes available to book as far out as March 2022
Over 30 new routes including a further 5 new routes announced today
Up to 1,500 flights every week
Connections between 28 airports across Italy
To celebrate, Ryanair has launched a seat sale with fares available from just €14.99 for travel from July to October 2021, which must be booked by midnight Friday, 12th March only on Ryanair.com.
Ryanair's Director of Commercial Jason McGuinness said:
 "We are pleased to announce our biggest ever domestic schedule in Italy, with 100 domestic routes in total including a further five new routes announced today. As Italy prepares to welcome tourists back this summer, we are delighted to continue to play a part in the recovery of the tourism industry and the regional economies. For the rest of the press release, please click here and continue reading on the web site of Ryanair.
U.S. approves start-up airline

Breeze Airways operations
According to Reuters, the U.S. Transportation Department on Wednesday issued a final order allowing start-up airline Breeze Airways to begin operations.
The order clears the way for the company to use up to 22 large airplanes in interstate travel. The new Utah-based airline was founded by JetBlue founder David Neeleman, who is also Breeze's chief executive. Neeleman has vowed Breeze will be "the world's nicest airline."
Although very little has been made public about the airline so far, it is set to focus on low fares along with a positive customer service while trying to get market share from the major carriers currently dominating the US market.
Further details will be communicated hopefully soon by the airlines itself, however until that you can read the official press release on Reuters.
UK wants to cut air passenger duty

on domestic flights
According to Sarah Young from Reuters, Britain wants to cut air passenger duty on domestic flights to boost internal links and will launch a consultation this spring, giving a glimmer of hope to the stricken airline industry.
The boss of UK-based easyJet welcomed the news but said action was needed fast. Airlines, airports and holiday companies are desperate for a summer recovery in travel after a year of minimal revenues.
But a consultation on internal air passenger duty (APD) could last months.
"A reduced domestic rate would be a positive step in supporting the UK's air connections," easyJet Chief Executive Johan Lundgren said. "The government should act quickly to take this opportunity."
The new consultation will consider options such as the introduction of a return leg exemption, creating a new lower domestic level and increasing the number of international distance bands, the transport ministry said in a statement.
In 2019, APD raised an estimated…for futher details, please continue reading here on Reuters.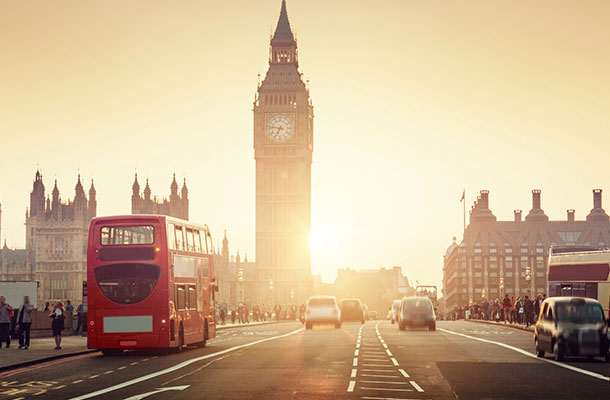 Air Serbia and IATA to test COVID-19 vaccination travel pass
Again a fresh news posted by Reuters. Air Serbia and global aviation body IATA plan to begin testing a mobile application to help travellers to store and manage certifications for COVID-19 tests or vaccines, the Serbian flag carrier said on Wednesday.
The testing of the Travel Pass application developed by IATA, which represents 290 airlines from 117 countries, would start in April on Air Serbia flights between Belgrade and Zurich in Switzerland, it said in a statement. The Serbian government holds an 82% stake in Air Serbia, with the rest owned by United Arab Emirates-based Etihad Airways.
"We are proud to be among the first (airlines) globally to test the digital (vaccination) passport," the statement said, quoting Air Serbia CEO Duncan Naysmith.
Last November IATA said its app will combine passport information with test and vaccination certificates received from participating laboratories. Serbia,…for the rest of the article please click here and continue reading on Reuters.