British Airways To Extend Frequent Flyer Status For Another Year
According to Tom Boon from Simple Flying, British Airways today revealed that it would extend the status of its Executive Club members for another year. The move will relieve those worried about losing their status after a year where travel has been difficult for some and impossible for others.
The status extension means that British Airways will have protected its program members' frequent flyer status for two years. However, the extension of benefits doesn't stop there. Recognizing that it is still difficult for many to travel, the airline will cut the number of points needed to maintain status by 25% if a tier point collection year ends before July 2022. It will take a week or two for everybody's status to be updated in the system.
Commenting on the extension, the airline's frequent flyer program head, Niall Rooney, said,
"We know many of our members haven't been able to travel, but today's news means they can keep their benefits for longer and use them when they're able to fly again. We hope this complements a number of measures we've already introduced, including our book with confidence commitment, which provides flexibility and reassurance for our customers."
For further details, please continue reading on Simple Flying.
China launches COVID-19 vaccination certificates for cross-border travel
According to Reuters, China has launched a digital COVID-19 vaccination certificate for its citizens planning cross-border travels, joining other countries issuing similar documents as they seek ways to reopen their economies.
As vaccines are globally being rolled out, a few countries, including Bahrain, have already introduced certificates identifying vaccinated people and the European Union agreed to develop vaccine passports under pressure from tourism-dependent southern countries.
The certificate issued by China would have details about the holder's COVID-19 vaccination information and coronavirus test results, the Department of Consular Affairs under China's foreign ministry said on its website.
Foreign Minister Wang Yi said on Sunday the aim of the certificate was to achieve mutual verification of information such as nucleic acid testing and vaccination, and contribute to safe and orderly interaction of people. For further details, please click here and continue reading on Reuters.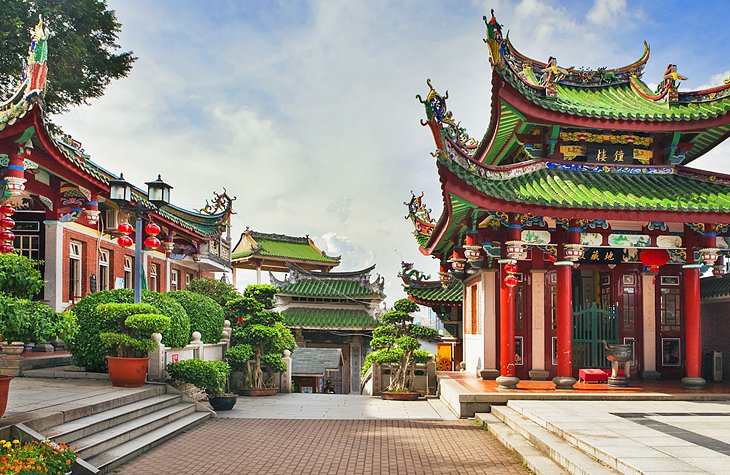 Greece to welcome vaccinated and COVID-negative

tourists from May
According to Reuters, people who are vaccinated against COVID-19, have antibodies or test negative can travel to Greece this summer, Tourism Minister Harry Theocharis said on Tuesday.
Tourism is a major income earner for Greece, which has led calls for an EU-wide vaccination certificate to help unlock travel. The industry accounts for about a fifth of the Greek economy and employs one in five workers, but arrivals collapsed last year because of the pandemic.
Greece is aiming to kick off its vital summer season by mid-May, said Theocharis as he addressed the ITB Berlin trade show from the Athens Acropolis Museum, home to sculptures from Greek antiquity.
"Greece is ready with a complete protocol for summer 2021," he said. "Tourists will be welcome if before travel they are either vaccinated, or have antibodies, or test negative. All tourists will be subject to random testing."
For the rest of the article, please click here and continue reading on Reuters.
Singapore 'bubble' business hotel welcomes first guests
Again an updates posted by Reuters team. According to that Singapore has launched a travel "bubble" business hotel that allows executives to do face-to-face meetings without a risk of exposure to the coronavirus, in one of the world's first such facilities.
The hotel has meeting rooms outfitted with airtight glass panels to reduce the risk of transmission and even has a special compartment with an ultraviolet light to sanitise documents so they can be shared between participants. Some of its first guests have come from France, Germany, Indonesia and the United Arab Emirates.
"Given that we have operations in Singapore, I need to be able to travel to conduct face-to-face meetings with the team based in Singapore, as well as process some paperwork," said Olivier Leroux, who was among the first guests when he checked in on Monday after his flight from France.
The hotel differs from quarantine hotels in the city-state, where guests are isolated for two weeks and must pass COVID-19 tests before being cleared to leave and join the local community. For the rest of the article, please click here and continue reading on Reuters.
A New Way to Reach Travelers:

Tripadvisor travel Membership Program
The world's largest travel guidance platform*, announced today that – for the first time – hotels and B&Bs can expand their visibility and reach to a ready-to-book, high spend traveler audience by participating directly in Tripadvisor Plus, a new membership program for travelers.
Tripadvisor Plus hotels receive special badging and increased visibility on the Tripadvisor platform, helping them to stand out from the competition and increase bookings at a lower cost than traditional channels – providing a crucial cost saving to hotels as the hospitality industry recovers from the COVID-19 pandemic. The program is free for hotels to join, with no upfront costs and zero commission rates.
For travelers, Tripadvisor Plus offers the ability to up-level their travel by unlocking insider savings, personal service, benefits and perks (such as a free bottle of wine upon check-in, room upgrades when available or spa credits), all available for an annual membership fee of $99.
How it works
Tripadvisor Plus offers an innovative alternative to the traditional online model of room distribution for hotels. Rather than spend as much as 30% per booking on commission fees, hotels can now significantly reduce their third-party costs and pass on some of those savings to their guests via discounts and perks, increasing room demand and enhancing the guest experience at the same time.
For further details, please click here and continue reading directly on Tripadvisor.
Caribbean Airlines Eyes

New York To Barbados Flights
According Mark Finlay from Simple Flying, subject to regulatory approvals, Trinidad and Tobago national flag carrier Caribbean Airlines plans to launch non-stop flights between New York and Barbados starting April 1, 2021. The once-weekly service will depart Grantley Adams International Airport (BGI) on Thursdays at 12:40 and arrive at New York's John F. Kennedy International Airport (JFK) at 17:30. The return flight back to Barbados will be on Saturday, departing JFK at 08:50 and arriving at BGI at 13:35.
To celebrate the launch of its new route, the Piarco-headquartered airline is offering customers a special buy one, get one free (BOGO) promotion, except rather than getting the second ticket free, you get 50% off the fare (conditions apply). According to Caribbean Airlines website, prices for the four hours, 50-minute Boeing 737-800 flight start at under $500 for a roundtrip ticket.
In a statement released yesterday, Caribbean Airlines CEO Garvin Medera had this to say about the new route:
"This is a significant milestone for Caribbean Airlines and reiterates our commitment to giving our customers options and access to regional and international destinations. This will further improve connectivity and expand our network, which is one of our main objectives."
For further details, please continue reading on Simple Flying.