British Airways prepares for travel restart with testing kit plan
According to Reuters, British Airways has struck a deal with a COVID-19 testing kit provider as airlines prepare for the desperately-needed restart of summer travel, which is likely to include tests for passengers.
After months of lockdown, airlines hope Britain will give the go-ahead from mid-May for holidays to restart, boosting an industry whose finances have been slammed by the pandemic.
But it is not yet clear how mass foreign travel will resume. The government will provide more information on April 12.
Travel corridors, which allowed unrestricted movement between Britain and some low-risk countries, could be re-introduced, but there could also be requirements for a negative COVID-19 test before departing for abroad and arriving home.
British Airways (BA) said on Thursday its new testing deal would make it easier for travellers to take a test when abroad to fulfil any requirements for their return to Britain.
For 33 pounds ($46), its passengers can buy a testing kit which is delivered to their home before they depart. They would take the kit abroad and carry out the test there, with guidance from an adviser on a video call. For the rest of the article, please click here and continue reading on Reuters.
Japan Airlines To Start Flights From Tokyo To Moscow and resumes San diego
According to Sumit Singh from Simple Flying and to routesonline.com, apan Airlines (JAL) is launching flights between Tokyo Haneda (HND) and Moscow Sheremetyevo (SVO). The airline was supposed to launch these flights last March but the plans were modified amid the impact of the pandemic.
According to Routesonline, the Moscow Sheremetyevo service will operate once a week and Aeroflot will codeshare on the route. The service is set to be developed commercially on April 22nd and will be with a Boeing 787-8 Dreamliner. JAL had previously been making trips from Tokyo to Moscow Domodedovo before the pandemic.
Japan Airlines (JAL) resumed nonstop flights between Tokyo Narita (NRT) and San Diego (SAN) on March 3rd. For further details, please continue reading here on Simple Flying.
The Netherlands Extends Ban On UK And
South Africa Flights
The Netherlands' government has decided to extend the ban on passenger flights from Great Britain, South Africa, and several countries in South America. The ban on flights from these countries arriving in Holland was due to expire today but has now been extended to April 1 following recommendations from the government's Outbreak Management Team.
Dutch transport minister Cora van Nieuwenhuizen has confirmed that the restrictions first announced on January 23 will remain in place for at least another month. The Dutch government's COVID-19 Outbreak Management Team (OMT) said that the decision to extend the ban was necessary because so few people are following the government's guidelines to prevent the spread of the deadly virus.
"As long as compliance with the quarantine policy in the Netherlands is insufficient, it is important to keep passenger flows to a minimum, especially from countries where the different variants are circulating," the OMT said.
If you are currently outside the Netherlands and wish to return home or visit, you must check off the following six points before traveling. This includes when you must show a negative coronavirus PCR test and for how long you must quarantine. For further details, please click here and continue reading on Simple Flying.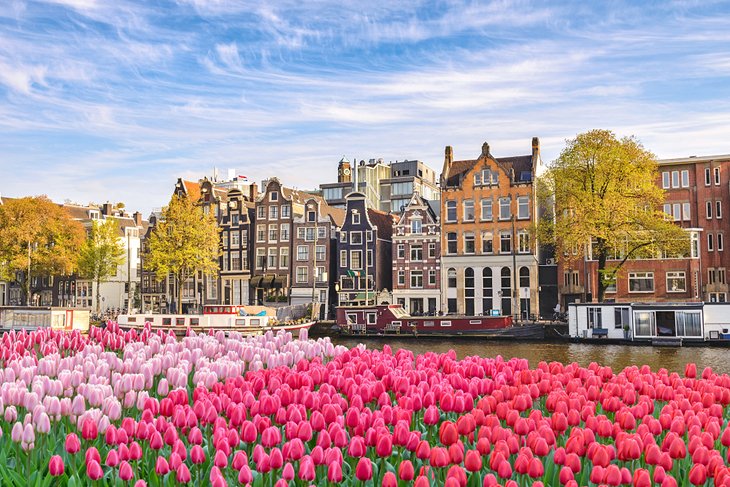 worlds famous Orient Express unveils new routes
The legendary Orient Express train which made famous the book (my favourite) written by Agatha Christie is expanding its route across Europe this year, with the announcement of five new boarding points. Famous for an atmosphere that plunges guests back into the first decades of the 20th century.
According to Andrea Smith from Lonely Planet, The Venice Simplon-Orient-Express has long captured the hearts and imaginations of guests, and is now adding Rome, Florence, Geneva, Brussels and Amsterdam to its routes on board its 17 restored carriages. The new route to and from Venice and Amsterdam connects three European capital cities: Paris, Brussels and Amsterdam.
Marking a return to the routes of the past, the train returns to Rome for a new journey to Paris, making its way towards Florence, onwards past the Italian lakes and Swiss mountains and into France on an overnight journey, complete with dinner. Travelers can now select from a number of new journeys, including the option to stay overnight at Villa San Michele, Florence, or Castello di Casole, Tuscany, on the Florence route to Paris.
The train has three new grand suites named after European cities on the train's route – Vienna, Prague and Budapest. Each suite has a design inspired by the unique features of each city. The Prague suite has hues of golds and maroons, a theatrical feel and Cubist-inspired mosaics. The Vienna suite evokes the "imperial nature" of the city it's inspired by, with gold and emerald green colours and classical design with romantic details. Finally, the Budapest suite captures the essence of both sides of the Danube, inspired by both Gothic and Ottoman architecture.
For the rest of the article and for further details, please click here and continue reading on Lonely Planet.
Thailand's Tourism Sector seeks to reopen country by 1 July
According to Theodore Koumelis from Travel Daily News – Asia, leading international tourism companies in Thailand have launched a campaign to reopen the country's borders from 1 July 2021. The #OpenThailandSafely campaign was launched 2 March with the support of over 15 major companies including YAANA Ventures, Minor Group, Asian Trails, Capella Hotels and Resorts, EXO and many others
he Open Thailand Safely campaign has laid out its arguments in a petition which will underpin a formal request to the Royal Thai Government to respond favourably to the rollout of Covid-19 vaccination programmes underway in Europe, USA and other Thailand tourism source markets.
The petition is open to anyone in Thailand or around the world who would like to see the country reopen.
The campaign argues that 1 July is an appropriate date for five reasons: the majority of citizens in many source markets will have been vaccinated by then; it gives time to Thai medical authorities to vaccinate both front line staff in hospitality settings in Thailand and/or vulnerable citizens around the country; it gives international travellers time to make travel plans and bookings; the date gives time to airlines, hotels, tour operators and others to start marketing and sales and get ready for tourism operations to commence; and it will take Thailand at least a year, and maybe longer, to return to the large numbers of international visitors that it had before the Covid-19 crisis. For further details, please click here and continue reading on Travel Daily News Asia.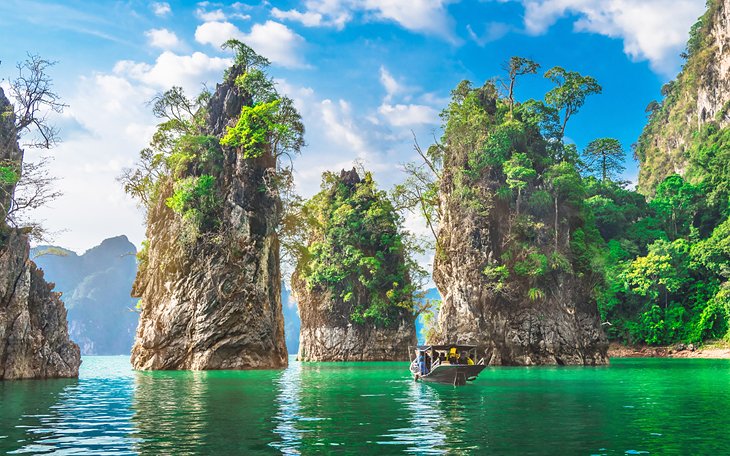 Travel Alert USA:

10 states still in the red zone
According to Suzanne Rowan Kelleher fro Forbes, based on the tracker's latest data, 10 states — Rhode Island, New York, New Jersey, South Carolina, Arkansas, Delaware, Georgia, Connecticut, Florida and Texas — are in the red zone, which means they have 25 or more new positive Covid-19 cases every day per 100,000 people.
Most states in the U.S. are colored orange on the map, meaning they are over the threshold for allowing non-essential travel, according to public health officials. Orange signifies that the community has 10 or more new daily positive Covid-19 cases per 100,000 people over a seven-day rolling average. These states are still experiencing an "accelerated spread" of Covid-19, per researchers.
U.S. health officials are particularly concerned about multiple variants of the novel coronavirus that have been documented in the United States. According to the CDC website, 46 states have reported cases of the B.1.1.7 variant that was first discovered in the United Kingdom. This variant spreads much faster than others, and is widespread in several states, including Florida, Michigan and California.
In addition, 17 states have reported cases of the B.1.351 variant that was first discovered in South Africa. This variant may reduce the antibodies elicited from some Covid-19 vaccines and has raised concerns that people who already had the disease could potentially get infected again from the new strain.
For further details, please continue reading here on Forbes.