Europe Union to propose vaccine certificates

in time for summer holidays
According to Reuters and several other european agencies, the European Commission will propose this month an EU-wide digital certificate providing proof of a COVID-19 vaccination that could allow Europeans to travel more freely over the summer.
The EU executive aims to present its plans for a "digital green pass" on March 17 and to cooperate with international organisations to ensure that its system also works beyond the European Union.
The pass would provide proof that a person has been vaccinated, the results of tests for those not yet vaccinated and information on recovery for people who have contracted COVID-19.
"The aim is to gradually enable them to move safely in the European Union or abroad – for work or tourism," Commission president Ursula von der Leyen said in a tweet on Monday.
For further details, please continue reading on Reuters.
Slovakia did tight anti-COVID measures, hard lockdown starting wednesday
According to Reuters, TASR and Sme.sk, Slovak government will tighten anti-epidemic measures from Wednesday March 3rd, including stricter limits on people's movement, as the country is loosing the fight againts Covid-19.
The government of PM Igor Matovic released details of the new measures:
As of Wednesday, people will be allowed to travel from 8:00 p.m. to 1:00 a.m. only to work or to see a doctor, while all currently valid exceptions from the limits on movement will be effective only between 5:00 a.m. and 8:00 p.m. People who can work from home should do so.
As of March 8, more effective respirators of FFP 2 grade will be required for people in shops or on public transport. Pre-schooling and the lower grades at elementary schools will be open only for children of parents whose work cannot be done from home.
If the tougher restrictions do not curb infections by March 21, the government will prepare even stricter limits on movement, including closure of companies and borders, local media reported. For further details, please continue reading here on Reuters.
United prepares for recovery:

orders another 25 Boeing 737 MAX jets
According to Tracy Rucinski from Reuters, United Airlines Holdings Inc has ordered 25 new Boeing 737 MAX aircraft to receive in 2023 and moved up the delivery of others as it prepares to replace aging jets and meet post-pandemic demand growth, the company said on Monday.
U.S. airlines have parked and retired aircraft as the coronavirus pandemic sapped travel but are beginning to position their business for a recovery as more vaccines are distributed across the country and globally.
"With a number of our aircraft nearing the end of their lifecycle and the growth opportunities that we know will exist in the COVID-19 recovery period, this agreement will help us to grow as demand returns," Chief Commercial Officer Andrew Nocella said in a memo.
The move is a vote of confidence in Boeing after two fatal 737 MAX crashes triggered a 20-month safety ban that U.S. regulators lifted last November.
Shares in Boeing and United rose over 6%.
In addition to the new Boeing order…please continue reading on Reuters by clicking here.
China Not Ready To Recertify

The Boeing 737 MAX
Although I just posted an article about United ordering another 25 Boeing 737 Max flights. Few days ago I posted that European Union and several other counties did recertify using 737 Max planes, however one country did not do it – China.
According to Emily Derrick from Simple Flying, a senior figure in the Civil Aviation Administration of China (CAAC) said today that China would still like to conduct final testing before considering recertification.
Speaking at a briefing in Beijing, Dong Zhiyi, deputy head of the CAAC, confirmed that the agency is working closely with Boeing and the FAA to recertify the previously-troubled aircraft. He went on to imply that there were still some issues that needed to be resolved before China would allow recertification to happen.
Previously China has said it would want to examine and approve all changes to the 737 MAX software as well as have pilots retrain on the new software before allowing recertification. In addition, BloombergQuint is reporting that China wants investigations into the causes of the Ethiopian and Indonesian crashes to be completed and cleared before recertifying the aircraft.
For the rest of the article please click here and continue reading on Simple Flying.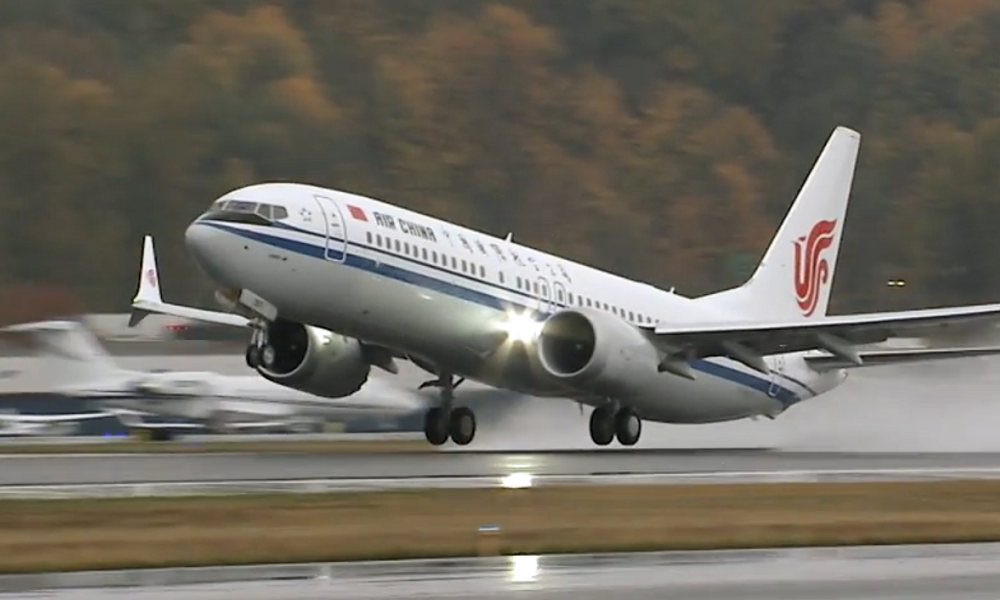 Zimbabwe eases COVID-19 lockdown as

infections decline
According to the Reuters stuff, Zimbabwe on Monday eased a coronavirus lockdown and overnight curfew imposed in January by allowing businesses to fully re-open after the rate of new infections slowed in the last two weeks.
The news comes a day after neighbouring country South Africa eased restrictions to allow liquor sales under normal trading time and shortened curfew hours from midnight to 4 a.m., as cases in the country fell after a new coronavirus variant led to widespread infections in December and January.
Infections in Zimbabwe peaked in January, forcing the government to close or limit most businesses as well as curb the movement of people. In the past 48 hours, Zimbabwe has recorded only 45 new infections and no COVID-19 related death.
President Emmerson Mnangagwa said in a televised address Zimbabweans could now travel without restrictions, informal businesses would re-open and companies would resort to normal business hours. An overnight curfew would start from 10 p.m. to 5:30 a.m. For the rest of the news, please continue reading here.
2021 Travel Restrictions: Safest Destinations in the United States
Patrick Clarke from Travel Pulse posted today the safest travel places in the United States. Please see below few of them. For the rest please click here and continue reading on Travel Pulse.
Hawaii
Hawaii boasts the lowest positivity rate of any U.S. state heading into March and has established strict entry requirements to keep both visitors and locals safe, including COVID-19 testing within 72 hours of travel for out-of-state visitors. The Aloha State also offers travelers an abundance of outdoor activities to choose from, including world-class beaches epic national park experiences. 
Washington, DC
Like Hawaii, the nation's capital has handled the coronavirus crisis better than most destinations of late and has reopened indoor dining, museums, parks, gardens and other can't-miss sites and attractions with limited capacity and strict face mask and social distancing protocols in place. As of November 2020, Washington, D.C. is requiring anyone traveling into the district for more than 24 hours from a jurisdiction with more than 10 COVID-19 cases per 100,000 people to test negative within 72 hours of traveling and to get tested within 3-5 days of arrival if visiting for more than three days. 
Rocky Mountain National Park, Colorado
Colorado has one of the lowest rates of positive COVID-19 tests of any state in the country as of late-February and scenic Rocky Mountain National Park offers visitors a whopping 415 square miles to explore while they practice social distancing. In addition to hundreds of miles of hiking trails, the park offers an array of nature and wildlife that travelers can experience from the safety of their vehicle, including Trail Ridge Road, a beloved route that crests at over 12,000 feet.