new travel app "chatflights" introduced for U.S. Based Travelers
According to Joe Cortez from Flyer Talk, a new tool will be available soon for travelers looking for flights. Chatflights is now available in the United States, promising to pair flyers with available award options from all of their loyalty currencies.
Founded in 2017 in Sweden, Chatflight sought to help travelers find their best options using all of their favorite loyalty currencies. Instead of just finding flights using frequent flyer miles, Chatflight combines loyalty programs with the three major credit card loyalty programs – American Express Membership Rewards, Chase Ultimate Rewards and Citi ThankYou Rewards – with all the available transfer partners to find the best premium flight options for flyers.
"Our U.S. launch is an exciting opportunity to help even more people realize that maximizing the value of award travel doesn't have to be stressful or frustrating," Malte Barnekow, Chatflights' president, said in a press release. "Our team outsources the headache by doing it for you, putting in the work to make sure you get the best possible outcome available anywhere and supporting you during the entirety of the booking process and trip. On average, our customers are enjoying 4-8x more raw purchasing power from their rewards programs compared to booking travel themselves."
The app works by connecting flyers with a human booking agent via chat. After setting up the app and connecting loyalty programs, the flyer can request assistance to find flights at any time. When the booking agent finds a flight that works for your needs, you will get a notification from the app. From there, flyers can approve the flight with one tap, and the agents will book everything using your points. A flat booking fee is only applied to approved flights.
Flyers can download the app now in the Apple App Store or Google Play store. To learn more about Chatflights, visit their website at chatflights.com. For further details about the app, please click here and continue reading on Flyertalk.com
New Travel type:

Vaccine Tourism – considered already by lufthansa
Acording to bne IntelliNews, German flag carrier Lufthansa is looking to combat the country's vaccine rollout issues by offering vaccine tourism flights to the Russian capital of Moscow. These would depart from its hub at Frankfurt International (FRA), and land at Moscow's second-largest airport, Domodedovo (DME).
With Germany facing a chronic shortage of any vaccine at all, despite having invented one of the leading treatments, rich Germans are looking for a way how to get vaccines as soon as possible. One option is to jump the queue and get access to Russia's Sputnik V vaccine, which British medical journal The Lancet cleared as safe in a peer-reviewed paper at the start of February.
Europe started the procedure to certify the vaccine for use in the EU in mid January. Germany managed to screw up its procurement of sufficient number of doses to roll out the mass vaccination of its population by sticking to bureaucratic EU public procurement rules. The least endangered Germans have been told they may have to wait until 2022 until they can receive their jabs, due to shortage of the medicine.
But the rich don't want to wait that long. Lufthansa is betting they are willing to buy special tickets to Moscow where the company intends to set up a special lounge in Moscow, isolated from the rest of the airport, where punters can receive their jab without the need to clear the border, and then immediately fly out again before returning a few weeks later for the booster jab. For further details, please continue reading on bne IntelliNews.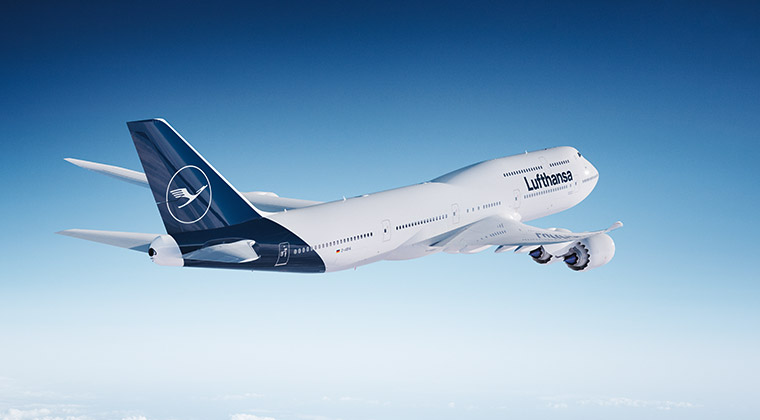 breaking news:

Czech airlines files for reorganisation
According to Flightglobal.com, the former Czechoslovak and since 1993 only the Czech national carrier Czech Airlines has filed for reorganisation under insolvency regulations as "the last option to save the company" unless it receives government financial support.
CSA says its application to a court in Prague was necessary because an extraordinary moratorium has ended and "all possible solutions to resolve the challenging financial situation" have been exhausted.
All scheduled flights of CSA and its parent carrier Smartwings will continue without interruption.
CSA says its "payment reputation was challenged significantly" by the pandemic, and laments "unequal and unfair competition" owing to a lack of government support.
"Despite recommendations of the European Commission and the International Air Transport Association, CSA did not receive any financial support from the government, as opposed to its direct competitors," the airline asserts.
Smartwings and CSA have asked the government to provide financial support to cover around nearly 7,200 flight cancellations when operations were suspended between March and May 2020.
For further details and the rest of the article please click here and continue reading on Flightglobal.com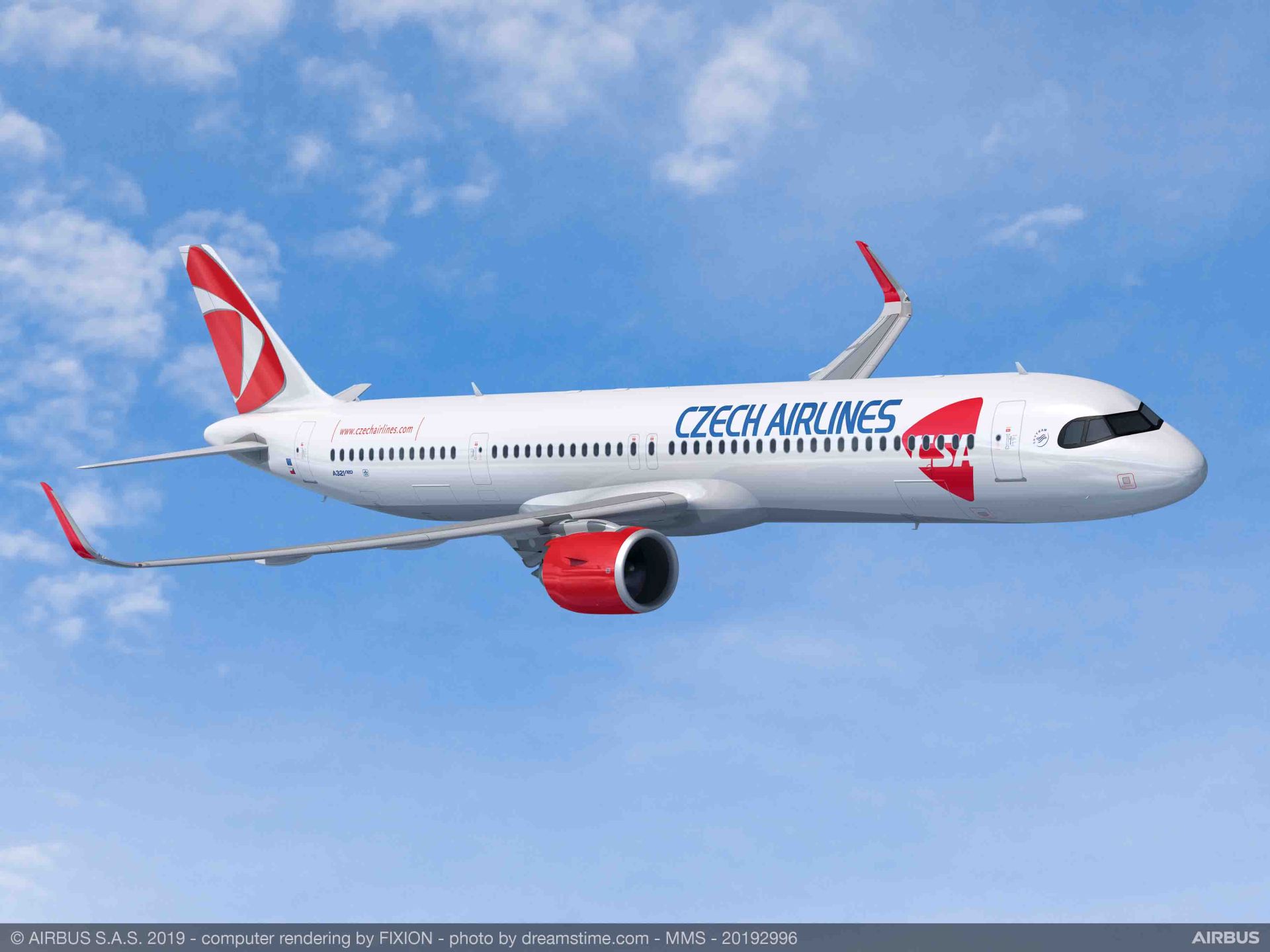 Las Vegas Begins Rolling Back Restrictions
According to Laurie Baratti from Travel Pulse, nearly a year has passed since Las Vegas first shut down its hotel and casino operations due to COVID-19. Even after the tourism-fueled city reopened in a limited fashion, its non-essential establishments subject to new regulations and restrictions, business has merely been limping along.
With the tourism industry here kept afloat mostly by the drive-in market, visitation volumes have reached the lowest levels seen in almost 30 years, according to the Reno Gazette-Journal. So, it's hardly surprising that Las Vegas' politicians, officials, casino-owners and other tourism stakeholders are eager to revive the town's usual activities as quickly as possible, even if the experience now looks a little different.
With COVID-19 vaccinations becoming increasingly available and infect rates currently falling, Nevada's Governor Steve Sisolak announced earlier this month that the state will roll back health and safety restrictions somewhat in March. On and outside of the Las Vegas Strip, casinos will begin to bring back smaller-scale shows, reopening offerings that had been suspended and coming up with new ways to attract visitors, Frommer's reported.
For further details, please click here and continue reading the full text on Travelpulse.com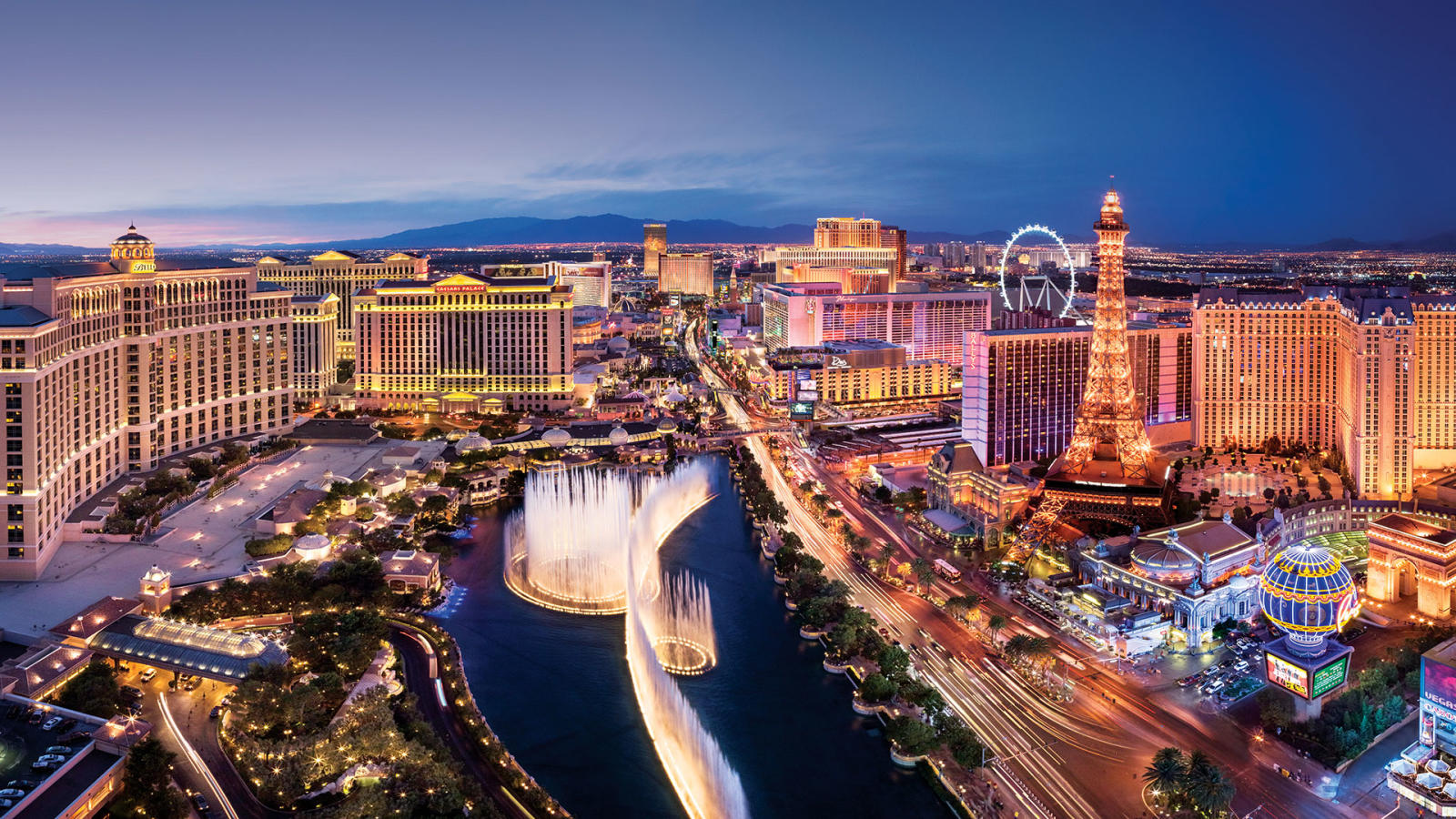 New flight Routes coming in spring
Alaska Airlines will launch daily, nonstop service between Los Angeles and Austin on March 18 before increasing to three daily departures on May 20. Meanwhile, the airline will start daily, nonstop service between San Diego and New York via John F. Kennedy International Airport beginning on April 4. Alaska will also launch year-round service between Anchorage and Las Vegas (Thursday-Sunday) starting May 20.
Allegiant Air is prepared to introduce a plethora of new routes this spring, including three new destinations from Portland, Oregon to Santa Maria and Monterey, California and Idaho Falls, Idaho. Portland-Santa Maria will launch April 15 while the latter two routes will begin May 28. Allegiant will also launch service from Illinois' General Wayne A. Downing Peoria International Airport to Sarasota, Florida and Denver starting May 27 and May 28, respectively. Other notable routes coming available on the ultra-low-cost carrier this spring include Boston-Grand Rapids, Michigan (March 5); Charleston, South Carolina-Belleville, Illinois/St. Louis (May 28); Baltimore-Punta Gorda, Florida (May 27); Louisville-Charleston (May 28) and Hudson Valley, New York via New York Stewart International Airport-Savannah, Georgia (May 26). 
American Airlines has some notable international flights getting underway this spring. The carrier will begin operating flights between Fort Lauderdale, Florida and Port-au-Prince, Haiti on April 2. Meanwhile, on May 6, American will launch three new daily routes from New York via JFK to Colombia–Cali, Bogota and Medellin–and will begin flying three times per week between New York (JFK) and Santiago, Chile.
Delta Air Lines, the only major U.S. carrier limiting capacity to keep middle seats open this spring, will add a handful of new routes in the coming weeks, including twice-daily flights between Los Angeles and Houston (Bush) and thrice-daily service between L.A. and Oakland beginning April 12. Delta will also boost frequency between L.A. and Orlando to an average of four-daily flights in each direction and increase frequency between L.A. and popular spring destinations such as Nashville and Tampa this coming April. The airline is also adding five new routes from its hub in Minneapolis-St. Paul to beloved leisure destinations like Myrtle Beach, South Carolina; Portland, Maine; Providence, Rhode Island; Savannah/Hilton Head and Traverse City, Michigan. 
Frontier Airlines will ramp up its presence at Orlando International Airport this spring, offering 60 nonstop routes via Orlando, which is the most of any airline. This month, Frontier has started service between Orlando and St. Thomas, USVI; Cancun, Mexico; Santo Domingo, Dominican Republic; Miami and Wilmington, Delaware. Frontier will begin daily nonstop flights between Orlando and Phoenix in March. The ultra-low-cost carrier will also launch a twice-weekly service between Miami and St. Thomas on Sundays and Thursdays beginning March 7.
For further airlines increasing their flights please click here and continue reading on travelpulse.com
Travel To Europe Could Pick Up Significantly By Summer
According to Harvey Chipkin from Travel Pulse, Gloria Guevara, CEO of the World Travel & Tourism Council (WTTC) said that "this will be a strong summer for travel to Europe – including inbound travel."
Speaking at a webinar organized by the United States Tour Operators Association (USTOA), she called on governments to move in a coordinated way to enable "mobility" through consistent testing and documentation requirements. One method, she said, would be to focus on "individual risk assessment" rather than institute bans based on national risk assessment – "painting entire countries with the same brush."
Countries should have an exit strategy for relaunching travel, said Guevara, as the U.K. has done in setting May 17 as a tentative date for opening the country's borders, pending the situation with the pandemic at that time. If other countries ease or remove restrictions, that should open the way for Europe's recovery by summer. "The policies of the U.S. government will be critical in this," she said.
The industry, said Guevara, will have to "co-exist with the virus" because "it isn't going anywhere." She said, "We have to be smart, use technology and work together to implement solutions that allow for mobility." Guevara said research shows that the travel industry in any destination takes the longest to recover from political instability with outbreaks of diseases taking the second-longest time for recovery. For full the text please continue reading here on Travelpulse.com