air france resuming flights between budapest and paris
According to the Hungarian online newspaper Index.hu, Air France will start their regular flight from Budapest Liszt Ferenc International Airport to Paris, Charles de Gaulle airport starting the 2nd of March. At the beginning for couple of weeks 3 times per week, later, after the Covid -19 pandemic situation improves we can expect flights every day.
The statement was sent to Index.hu directly by the airline. They also confirmed that all flights will be monitored and ensured all safety measures are in place.
Customers in case of emergency will be able to cancel or modify their flights.
The flights between the Hungarian capital and French capital were very popular before the pandemic. Not only Air France, but also the low cost airlines Wizzair was flying between the 2 cities. Except of Paris other French cities were reachable from the Hungarian capital. The Liszt Ferenc airport hopes that all flights will continue after the pandemic situation ends.
Hungary may have to tighten lockdown as COVID cases jump
Although I just wrote about resuming flights between Paris and Budapest, Hungary may have to tighten lockdown curbs as coronavirus infections are expected to rise "drastically" in the next two weeks, Prime Minister Viktor Orban said on Friday, as the daily tally of new infections jumped to 4,668, the highest this year.
Reuters reported, Orban also said all the 2.5 million to 2.6 million Hungarians who have registered for COVID-19 vaccinations so far would receive at least one dose by Easter, in early April.
Orban, speaking on state radio, said he hoped to get vaccinated with a shot developed by China's Sinopharm early next week. He said travel outside Europe, including on business, must be radically limited. He flagged "very strict travel rules" to be worked out, and depending on the pace of new infections in coming days he said a tightening of restrictions could become necessary.
Hungary could also modify its vaccination strategy in order to have as many people as possible inoculated with at least one dose of a vaccine, Surgeon General Cecilia Muller told a briefing. For further details, please continue reading here on Reuters.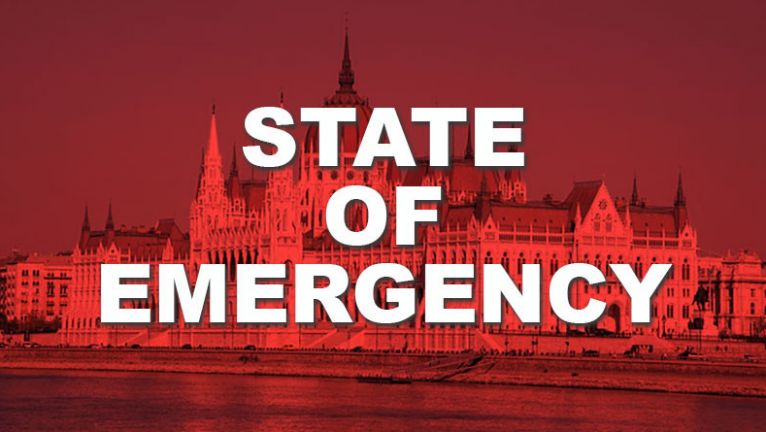 Belgium puts COVID-19 easing on hold as hospital admissions spike
According to Reuters, Belgium put on hold an expected relaxation of coronavirus restrictions on Friday after hospital admissions of people infected with COVID-19 spiked.
Prime Minister Alexander De Croo said new COVID-19 cases, which had stabilised for three months, were now rising again. This was likely due to a spread of the more infectious variant that was first identified in Britain and now accounts for about half of all cases.
"We have not taken the decisions (on lifting restrictions) we had envisaged taking," De Croo told a news conference, saying that he and fellow ministers had decided to review the situation in a week.
New hospital admissions rose to 200 on Thursday, a sharp increase on the daily average of about 125 of the past weeks. For further details, please continue reading on Reuters by clicking here.
Southwest Airlines Plans New Flights To

Montana & Florida
According to Jay Singh from Simple Flying, Southwest Airlines is finally coming to Montana and adding a new destination in Florida. Just in time for the summer season, the new flights will cater to travelers looking for an outdoor adventure and represent Southwest's continued strategy of adding new cities to its network and connecting them to its bases.
From May 27th, Southwest Airlines will finally start operations in the state of Montana. The carrier will launch flights from Bozeman Yellowstone International Airport (BZN) in Montana. Initial service will include two daily flights to Las Vegas McCarran International Airport (LAS) and Denver International Airport (DEN). Flights to Denver will increase to four daily roundtrips on June 6th.
Meanwhile, in Florida, Southwest is adding Destin/Ft. Walton Beach to its route network. The airline will launch flights on May 6th to Destin-Fort Walton Beach Airport (VPS). Initial service includes one daily roundtrip to Baltimore/Washington International Thurgood Marshall Airport (BWI) and one to Dallas-Love Field (DAL). The airline will also launch three daily roundtrips to Nashville International Airport (BNA). On June 6th, Southwest will inaugurate a new service between Chicago Midway International Airport (MDW) and VPS with one roundtrip per day.
For the rest of the article, please click here and continue reading on Simple Flying.
Australia Declares The 737 MAX Is Safe

To Return
Pranjal Pande from Simple Flying and also Reuters reported, that Australia has become the most recent country to recertify the Boeing 737 MAX to operate in its skies. While no Australian carrier operates the jet, two airlines previously used the MAX on routes to Australia. Boeing has been working to recertify the jet across the Asia-Pacific region in recent weeks, with Australia now the first country to do so.
According to Reuters, Australia's aviation regulators have cleared the 737 MAX to fly in the country's airspace. Talking about the decision to recertify, the Acting Chief of the Civil Aviation Safety Authority, Graeme Crawford, said, "We…are confident that the aircraft are safe."
It is notable that no Australian carrier operates the 737 MAX, with all operating the older 737NG series (737-700/-800). However, Australian skies still received the 737 MAX from two carriers, Singapore Airlines and Fiji Airways.
For the rest of the details, please continue reading on Simple Flying or Reuters.
Mississippi city will pay remote workers

to move there
Sashy Brady from Lonely Planet posted a very interesting article about Mississippi offering to pay workers who move there. Based on her information the city of Natchez in Mississippi is hoping to attract new residents by paying them to move there. Through an incentive program dubbed Shift South, remote workers can be paid up to $6000 if they make the big move.
Up to 30 slots are available on the Shift South program and will be offered to remote workers. To be eligible, new residents must purchase a home worth at least $150,000 and commit to living in Natchez for at least a year. In return, they'll receive an upfront payment of $2500 to help with relocation costs, and then $300 a month for 12 months.
Those looking to escape the grind of expensive cities may be enticed by its low cost of living. According to America's Most Liveable Towns and Villages, Natchez cost of living index is below average. A typical home here costs about $100,000 compared to the national average of $214,80.
Natchez is the oldest city along the Mississippi River (beating New Orleans by two years), and historic sites like Forks of the Road, which highlights the area's African-American history, St Mary's Basilica, Natchez National Historical Park and Grand Village of the Natchez Indians attract thousands of visitors each year. It's known for being one of the more diverse and inclusive cities in the state, despite its dark plantation and antebellum past.
For further details about the offer please click here and continue reading on Lonely Planet.