Rwandair Will Be The First African Airline To Use IATA's Health Passport
According to Tom Boon frim Simple Flying, Rwandair is set to become the first African airline to use IATA's Travel Pass health passport. In April, the airline is set to launch the app for a three-week trial on one short-haul route. It comes after other airlines continue to seek health passport solutions.
Rwandair, the flag carrier of Rwanda, is set to become the first airline in Africa to begin trialing the IATA Travel Pass. According to the airline, it is initially trialing the use of the app for a period of three weeks. However, only passengers on one route will be eligible.
The app will be for passengers traveling between Kigali in Rwanda and Nairobi in Kenya. While still in development, the app will work in a similar way to the VeriFLY app already being used by some oneworld member airlines.
hat is to say that it will check passengers' COVID-19 test certificates or vaccine records to ensure that they meet the relevant criteria to travel on their desired flight. However, while the aforementioned VeriFLY app is a standalone download from the app store, the IATA platform is being designed to be incorporated into airlines' own apps. For further details, please click here and continue reading on Simple Flying.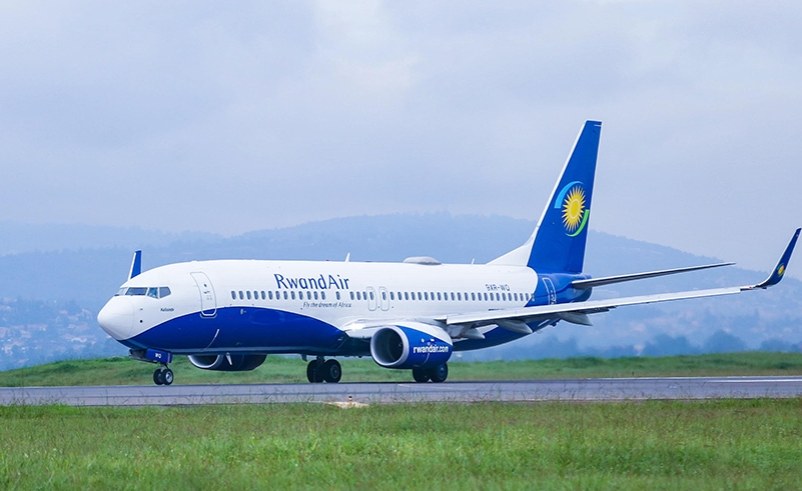 AirAsia Group welcomes news of Covid-19

vaccines being rolled out
According to ttrweekly.com, AirAsia Group welcomes news of Covid-19 vaccines being rolled out across Malaysia this week, describing it as the first key indicator of an approaching global travel reboot.
AirAsia's key international markets are also progressing well with the vaccination programme, including Indonesia, Singapore, China and Australia. Although the government said on Monday, 2 million doses from China would arrive by Wednesday, Thailand still lags behind its neighbours. 
Another slow starter, the Philippines, has just granted Sinovac Biotech's CoronaVac emergency use authorisation. The Philippines is scheduled to begin its vaccination programme before the end of March.
AirAsia Group CEO Tony Fernandes said: "After a year of uncertainty, it's great to see that this extremely challenging chapter is finally coming to a close.
"AirAsia has spent the travel downtime period to put in place rigorous digital initiatives and innovative technologies that would make air travel even safer and more seamless post-Covid-19. Better testing, leisure travel bubbles, and digital health passports, providing a single tool for health records across ASEAN and beyond are also coming soon to support the global travel recovery. For further details and the full text, please click here and continue reading on ttrweekly.com
Hotels expansion did not stop

even during covid-19 pandemic
According to the Hungarian newspaper called Index.hu, last year 12 new hotels did open in Budapest, the Capital of Hungary. Although currently all hotels are closed for tourists, only business or sports reasons are accepted when visiting Hungary and staying, there are still new hotels opening. This trend should continue not only in the capital of Hungary, but in other cities too.
According to ttrweekly.com, Hilton opened its latest hotel in China on Sunday that connects directly to the Shenzhen World Exhibition & Convention Centre, the largest convention and exhibition centre in the Asia Pacific.
The hotel, connected to the Shenzhen World Exhibition & Convention Centre, is owned by Shenzhen Zhaohua International Exhibition Development Co Ltd and is managed by Hilton. Located in the heart of the Guangdong-Hong Kong-Macao Greater Bay Area, the hotel is situated 18 km from Shenzhen Bao'an International Airport and close to the city's main attractions such as Waterlands Resorts, Shenzhen Bao'an Xiwan Mangrove Wetland Park and Phoenix Hill Forest Park.
Named Hilton Shenzhen World Exhibition & Convention Centre the 325-room property can probably boast one of the longest hotel names in the world. For further details please continue reading on ttrweeky.com by clicking here.
Poland considering COVID-19 restrictions at Czech, Slovak borders
According to Reuters, Sme.sk and several other agencies and newspapers, Poland's Health Minister Adam Niedzielski has not ruled out imposing restrictions at the country's borders with Slovakia and the Czech Republic due to their rising number of COVID-19 cases.
"Borders will be open for persons with negative test results, but this is as of today, as the dynamics of the situation may change," Niedzielski told Radio Zet on Saturday, adding the decisions will be taken next week.
"Yes, definitely," he said when asked whether the government was considering restrictions at the southern borders with the two countries, which have recently seen the number of new coronavirus cases spiraling.
Niedzielski added that he expected the peak of the third wave of the pandemic in March or April and said the government is also considering reimposing curbs on social life in regions with highest numbers of COVID-19 cases, including the northeast. For further details, please click here and continue reading on Reuters.
Thailand says nears vaccine passport, hopes to welcome tourists in 3rd quarter
According to Chayut Setboonsarng, Panarat Thepgumpanat from Reuters, Thai authorities are preparing a plan to ease restrictions for travellers vaccinated against the coronavirus, senior officials said on Wednesday, as the country looks to revive a tourism industry battered by travel curbs.
Measures for vaccinated visitors would be introduced step-by-step and could include shortening the mandatory quarantine for all arrivals from two weeks to three days for those vaccinated, or waiving it entirely, Tourism Authority of Thailand Governor (TAT) Yuthasak Supasorn said.
"We have to be fast because we want to start welcoming tourists in the third quarter," he told Reuters.
The TAT plans to begin selling tour packages after April.
The tourism ministry has also requested 100,000 doses of COVID-19 vaccine for tourism workers in Chon Buri, Krabi, Phang Nga, Chiang Mai and Phuket.
The five provinces will from next month host "hotel area quarantine" programmes offering 5,000 to 6,000 rooms, where visitors can move around within hotel grounds instead of being confined to their rooms, according to tourism minister, Phiphat Ratchakitprakarn.
For the rest of the article please click here and continue reading on Reuters.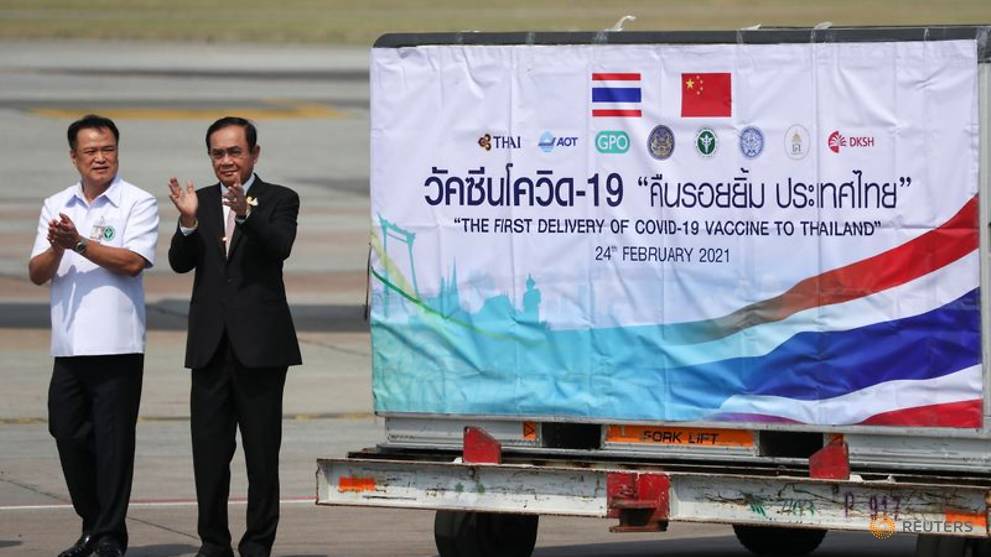 American Airlines and JetBlue Begin Growth from New York and Boston
with 33 New Routes
According to the official press release from American Airlines, American Airlines Group Inc. (NASDAQ: AAL) and JetBlue (NASDAQ: JBLU) are delivering on their promise to introduce better travel choices on routes to and from New York (JFK, LGA and EWR) and Boston (BOS), as they launch nearly 80 codeshare flights and enhanced schedules on key routes. American is also introducing 18 new routes beginning this summer, including six new routes from JFK to Latin America and the Caribbean. Codeshare flights are available for purchase today for travel starting Feb. 25, and American's new summer flights from New York and Boston will be available for purchase Feb. 22.
"This is the first step to delivering the best customer proposition with the biggest network in New York and Boston," said Vasu Raja, American's Chief Revenue Officer. "In the months ahead, we'll continue to create a seamless experience that's easy for our customers, supports our communities and leads to more growth for our team."
American and JetBlue announced their Northeast Alliance in July, followed by the airlines' intent to introduce key elements of the alliance after review by the Department of Transportation in January.
International Growth
On May 6, American will launch three new daily routes from JFK to Colombia – Cali (CLO), Bogota (BOG) and Medellin (MDE) – and will begin flying three times per week to Santiago, Chile (SCL) from JFK on a Boeing 777-200, until flights begin operating daily in November. Sun-seeking customers can also look forward to new Saturday service from JFK to the soothing waves in St. Lucia (UVF) and the beautiful beaches in Turks and Caicos (PLS) beginning on June 5, complementing JetBlue's existing service..
For the domestic growth and further details, please click here and read the full press release.