As soon as Americans Get Vaccinated,

The TSA will Launch A Hiring Spree For Summer
According to Suzanne Rowan Keheller from Forbes, the TSA is hiring thousands of airport screening officers by the summer, according to a news release. The agency is launching a nationwide recruitment effort to fill over 6,000 Transportation Security Officer (TSO) positions at 430 airports around the country "based on anticipated seasonal travel trends in the months ahead and the progress of COVID-19 vaccinations for the general public."
The Biden administration is on track to surpass its goal of 100 million U.S. vaccinations by the end of April, according to the vaccine tracker from the Brown School of Public Health. Dr. Anthony Fauci, the nation's top infectious disease expert and an advisor to the White House, told CNN last week he believed that by the end of June, vaccine production will be increased to a level that it would be widely available to the general public.
"Each day, our officers screen hundreds of thousands of airline travelers ensuring they arrive at their destinations safely," said Melanie Harvey, acting Executive Assistant Administrator for TSA's Security Operations. "We expect to screen a higher number of travelers regularly by the summer months and will need additional officers to support our critical mission." For further details, please click here and continue reading the full text on Forbes.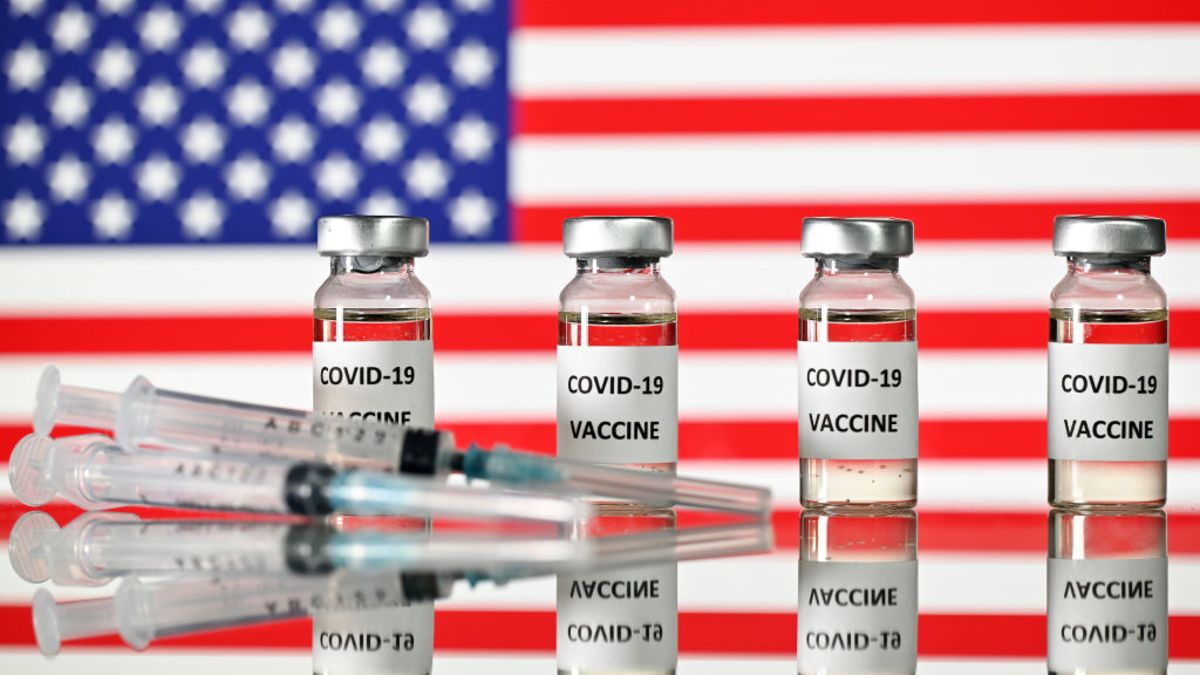 UK foreign travel curbs to stay

until at least mid-May
According to the latest press release from Forbes, the ban on non-essential international travel to and from England will stay until at least May 17, Prime Minister Boris Johnson said on Monday, prolonging the pain for airlines, airports and holiday companies hit by the pandemic travel slump.
But would-be holidaymakers will be given clarity on making plans for the summer by April 12, when a review on how to restart travel safely will be published. "The government will determine when international travel should resume, which will be no earlier than 17 May," it said. Johnson told parliament there would still be time to plan for summer trips.
"I believe that setting a deadline of April 12 for the report … will give people time to make their plans for summer and if things go well … then I do believe there is every chance of an aviation recovery later this year," he said.
Airlines like Britain's easyJet and British Airways are counting on a summer recovery after close to a year with minimal revenues due to travel restrictions. If they cannot, analysts say most airlines will need to raise more funds to survive after burning through their cash reserves. Please continue reading the full text on Reuters here.
Digital nomads expansion in europe: Croatia Opens Its Doors
According to Geoffrey Morrison from Forbes Croatia is opening his doors to those who would like to fully enjoy the possibilities of Digital Nomad working style. Currently, visitors to Croatia can stay up to 90 days, which is pretty typical for most of Europe. To access the new, longer, digital nomad temporary stay visas, you of course first have to be a digital nomad. Here's how Croatia defines that:
"A DIGITAL NOMAD IS a third-country national who is employed or performs work through communication technology for a company or his own company that is not registered in the Republic of Croatia and does not perform work or provide services to employers in the Republic of Croatia."
The visa is granted for up to a year and can't be extended. Six months after it expires, you can apply again. Close family members can join the visa holder.
There are, of course, a few more specifics. You'll need a passport that's good for 3 months beyond your required stay and proof of health insurance that's good for Croatia. For further details, please click here and continue reading on Forbes.
Italy extends COVID-19 travel curbs

and focusing on vaccination
According to the Reuters, The Italian government on Monday extended a ban on non-essential travel between the country's 20 regions until March 27 as it looks to slow the spread of highly contagious coronavirus variants.
Officials also said the health ministry was likely to accelerate vaccination efforts by telling regions to use all available doses rather than set aside some stock for second shots. The ban on travel between regions was introduced just before Christmas and had been due to expire on Feb. 25, but officials fear a relaxation of restrictions could lead to a new surge in cases, driven by the so-called "British" variant.
In its first decisions on COVID-19, Prime Minister Mario Draghi's new cabinet also extended restrictions on visiting family and friends, with no more than two adults allowed into another person's home at the same time.No visits are allowed in so-called red zones, where the tightest restrictions are in place. At present, no region is classified as "red" but some provinces, towns and villages have been designated as such.
Although the number of daily COVID-19 cases has fallen from around 40,000 in mid-November to under 15,000, the infection rate, measuring the percentage of tests that come back positive, has edged up in some areas and there are several hundred deaths from COVID-19 each day. For further details about the situation in Italy please click here and continue reading on Reuters.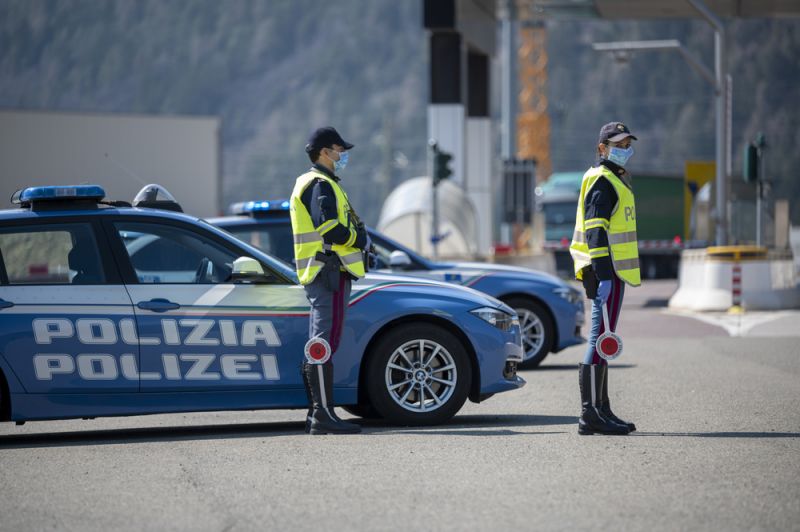 Emirates Sets Date For Fifth Freedom Athens To New York Resumption
According to Emily Derrick from Simple Flying, Dubai-based carrier Emirates has confirmed it will be resuming flights to New York via Athens from June 1st. Emirates initially suspended the route back in March of last year in response to new travel restrictions. The airline is now looking to step up its network and has resumed flights to ten destinations in the US as it aims to operate its full network by summer.
In an announcement on its website, Emirates said the resumption of the fifth freedom flight would serve "the large Greek-American community in the United States while offering a convenient connection to travelers headed towards the Middle East, West Asia, and Africa via Dubai." The airline will also increase the frequency of its daily flights to Athens to support the newly resumed Newark route.
Emirates will deploy its Boeing 777-300ER on the three daily flights connecting Newark airport to Dubai via Athens. The resumed route will operate alongside Emirates' twice-daily flights to New York's JFK. In addition, Emirates has resumed flights to Seattle, Boston, Chicago, Houston, Los Angeles, and Washington DC. Routes connecting Dubai to San Francisco and Dallas will resume on March 2nd.
For further details, please click here and continue reading on Simple Flying.
Dutch airline KLM to launch package holiday brand
According to the Dutch Airline KML and Reuters, Dutch airline KLM is set to launch its own holiday package deal brand in the Netherlands, as it aims to benefit from a revival of tourism once countries overcome the worst of the coronavirus pandemic.
The Dutch arm of airline group Air France-KLM on Monday said it had bought a significant share in Airtrade, a specialist in tourist package deals and airline ticket consolidation.
Through this acquisition, for which no financial details were disclosed, it aims to launch 'KLM Holidays', to give its existing business offering tourist package deals a boost.
KLM last week reported an operating loss of 152 million euros ($183.8 million) over the last three months of 2020 as the COVID-19 crisis continued to cripple air travel. Fur the rest of the article, please click here and continue reading on Reuters.
Kuwait Bans Non-Citizen Arrivals
According to Chris Loh from Simple Flying, the government of Kuwait is indefinitely suspending the entry of foreigners into the country. While this is a policy that has already been in effect since February 7th, the decision to renew the ban and make it indefinite came late on Saturday with very little warning. This extension leaves many expatriates stranded- many who had been counting on re-entering the country this week.
ccording to The Kuwait Times, even before the February 7th policy, there was a ban in place for arrivals from 35 countries.This travel ban is reminiscent of what happened nearly a year ago, when Kuwait suspended all commercial passenger traffic in early March, only allowing the arrival of Kuwaiti citizens via special repatriation flights.
The decision is a response to the rapidly rising number of new COVID-19 cases, which clearly point to a second wave in the country. Kuwait Times notes that the country's Directorate General of Civil Aviation said in a press statement late Saturday that its move was based on the instructions of health authorities. For the rest of the article please click here and continue reading on Simple Flying.
Green Pass: Israel's Covid-19 vaccination certificate opens route to normal life
According to cnbc.com, people with the so-called "Green Pass" will get access to gyms, hotels and theatres, as more than 46 percent of its 9 million population get vaccinated.
Israel reopened swathes of its economy including malls and leisure facilities on Sunday, with the government saying the start of a return to routine was enabled by Covid-19 vaccines administered to almost half the population.
Shops were open to all, but access to gyms, hotels and theatres was limited to people with a "Green Pass": those who have had both doses of the vaccine more than a week prior, or recovered from the disease with presumed immunity.
Pass-holders could prove their status by presenting a vaccination certificate or downloading a health ministry app linked to their medical files. Coming exactly a year after Israel's first documented coronavirus case, Sunday's easing of curbs was part of a government plan to open the economy more widely next month, when Prime Minister Benjamin Netanyahu is up for reelection. For further details, please click here and continue reading on cnbc.com