United Arab Emirates Lifts

Boeing 737 MAX Ban
According to Al Jazeera, the United Arab Emirates cleared Boeing Co.'s 737 Max jet to fly again in its airspace, marking another step toward the aircraft's global return to service.
Local airlines must first provide a plan for bringing the plane back safely, and develop a strategy to address differences between requirements set by U.S. and European regulators, the UAE's General Civil Aviation Authority said Wednesday in a statement.
Clearance in the UAE is important for Boeing because the country serves as an international air-travel crossroads via hub airports in Dubai and Abu Dhabi. It's also home to state-owned Flydubai, which has ordered 251 Max jets as it pursues an aggressive regional expansion. Those planes are meant to feed into longer-distance flights by its partner Emirates, which is also government-owned.
Flydubai has idled 14 Boeing Max jets it had in March 2019, when the model was grounded worldwide in the wake of a second deadly crash in five months.
Airlines in the U.S. and Brazil began to restart commercial flights with the Max late last year, after regulators there cleared its return. On Wednesday, TUI AG became the first company in Europe to begin flying passenger services with the 737 Max. For further details, please click here and continue readong on aljazerra.com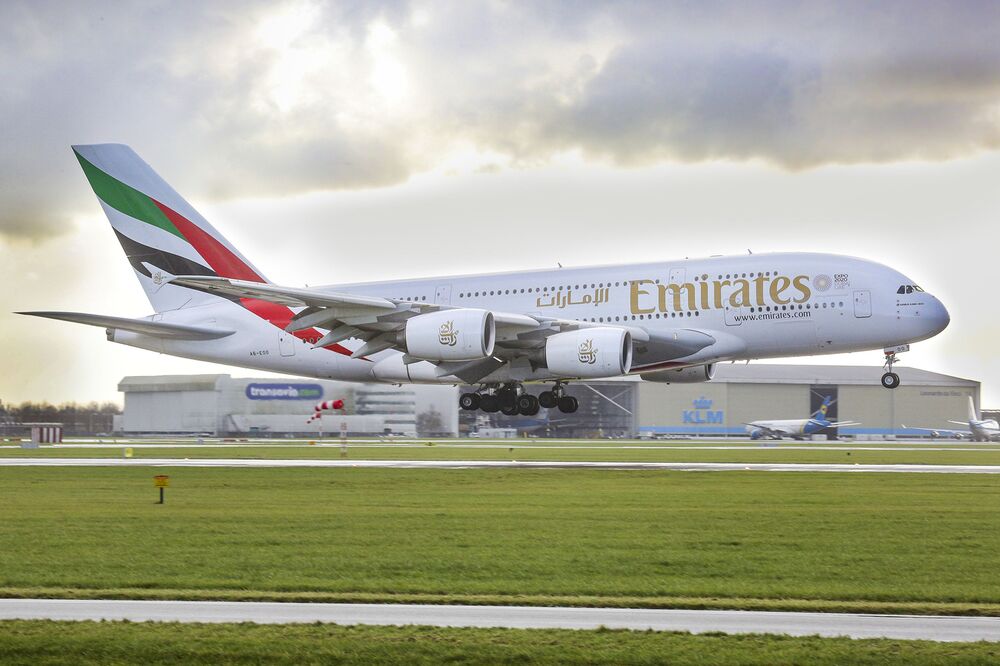 Virgin Australia to introduce new routes and expanded frequencies
According to the official web page from Virgin Australia, today the company announced it will introduce two new routes and expand frequencies over the Easter holidays, strengthening its network and growing capacity in the leisure market.
New direct services between Adelaide-Sunshine Coast and Melbourne-Ballina Byron (Byron Bay) will initially operate across the Easter holiday period from 29 March 2021 until 25 April 2021, with lead-in economy class fares available from $129 one way*.
Operated by a Boeing 737 aircraft, the new direct services will add more than 13,000 seats across 37 return flights to the airline's network, as well as offer a range of benefits such as time-savings and convenience for travellers. Virgin Australia expects to extend the flights beyond the Easter period subject to easing border restrictions.
Expanded frequencies to key leisure destination such as Cairns, Hamilton Island, Whitsunday Coast (Proserpine), Sunshine Coast, Gold Coast, Ballina Byron (Byron Bay), Launceston, Hobart, Broome and Kununurra will also be added across the Easter holiday period as border restrictions ease and the airline shifts its focus to rebuilding domestic capacity.
Recognising the rollout of the COVID-19 vaccine from next week and an end to Victoria's circuit-breaker action today, the airline's flexible flying policy is supporting travellers by waiving change and cancellation fees for bookings made before 30 April 2021, for travel until 31 January 2022. For further details, please click here and read the official statement from the company.
Zagreb Airport Drops Fees

For New Routes To Lure Back LCCs
According to Jakov Fabinger from Simple Flying, Franjo Tuđman Airport Zagreb is venturing into new territory. Following an 81% fall in passenger traffic in 2020, the airport serving Croatia's capital city of Zagreb is launching a subsidy program to attract new airlines and new routes. The discounts are significant, and, as a result, they might finally attract a low-cost airline to base an aircraft in Zagreb.
Following several years of unsubstantial growth in passenger traffic and a major drop in figures of 81% in 2020, Franjo Tuđman Airport Zagreb is on the look for new airlines that will launch new routes from there. To make this happen, the airport is finally going to start reducing its fees.
When Zagreb opened its modern new terminal in 2017, it attracted several large legacy airlines through a similar program of discounts. However, the discount arrangement at the time was short-lived. Within two years, almost all new routes were discontinued. This included airlines converting their year-round routes to summer seasonal, cutting some routes permanently, scaling back capacity on others, or pulling out of the airport altogether. This was all before coronavirus.
For further details, please continue reading here.
Airlines Transported 60 Percent Less Travelers in 2020
According to Joe Cortez from Flyer talk, the COVID-19 pandemic caused U.S. airlines to lose 60 percent of their passenger business compared to 2019. The preliminary numbers from the U.S. Department of Transportation Bureau of Transportation Statistics shows the declines were worse than after all major economic and transportation tragedies.
The COVID-19 pandemic is now officially the worst event in U.S. aviation history, as year-over-year passenger traffic dropped by 59 percent in 2020. The numbers are part of a new data set issued by the U.S. Department of Transportation Bureau of Transportation Statistics.
For December 2020 alone, the 22 reporting U.S. carriers say they only carried 30.4 million passengers, down from 79 million flyers in December 2019. The drop reflected a 62 percent decrease compared to the previous year.
Both domestic and international travel suffered equally during the holiday month. Airlines carried 27.2 million domestic passengers and 3.2 million international flyers in December. The passenger load was only 38 percent compared to the number of flyers in 2019.
The data came from the preliminary information sent to the DOT as of Feb. 4, 2021. The full data for December 2020 and the full-year traffic data will be released in March. For further details, please click here and access Flyertalk.
India fine-tunes medical tourism visa
According to ttrweekly.com, in its latest product newsletter is presents the case for an early start saying a recent government announcement allows "foreign nationals to visit India on medical visas for Ayurveda and Naturopathy treatments."
The Creative Travel newsletter emailed to a global B2B travel planners list says "this is a great time to take a detox trip to India, and specifically Kerala where wellness centres and retreats have opened up with enhanced safety and hygiene measures."
But difficulties still remain for travellers even if they qualify for medical tourism visa entry. International flights from the Middle East, Europe and countries in the Asia Pacific are limited, which will hamper efforts to generate a flow of medical tourists from traditional source markets.
In addition, domestic flight capacity is strained with reduced services between major cities in India which is likely to remain for many months to come. But as a recent Times of India report noted the government has an eye on restarting international tourism in 2021 and medical tourism is high up the agenda to gain momentum.
India's government is all set to roll out insurance policies that will provide visitors with a cover that will include treatment for Covid-19. For the rest of the article, please click here and continue reading on ttrweekly.com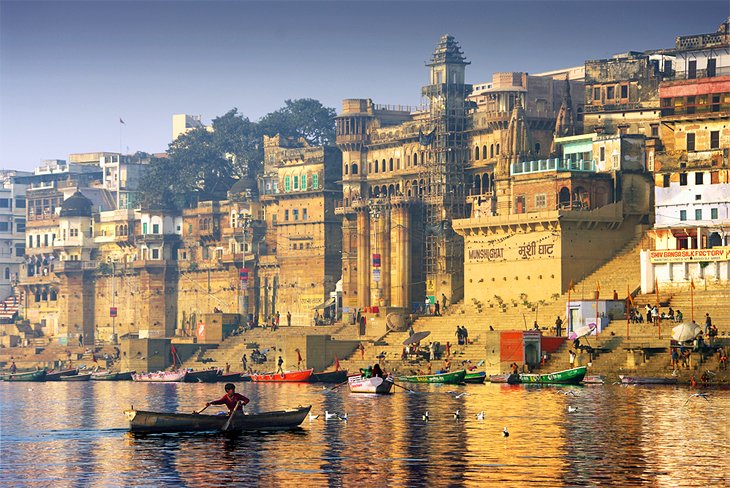 Cathay cuts flights from Hong Kong
According to ttrweekly.com, Cathay Pacific will reduce flights from 20 to 28 February according to the airline's website information. In the Asia Pacific, the biggest cuts reduce services to cities in Australia, leaving just five weekly flights to Sydney operating.
Flights to Bangkok reduce to just one flight on Wednesday and Thursday and two flights on Friday. Singapore is served by four flights a week. Reduced services are scheduled to Manila in the Philippines (Wednesday Friday and Saturday), Jakarta (Thursday, Friday and Saturday), and Surabaya (Friday and Saturday) in Indonesia, Tokyo in Japan (five weekly).
A one-way flight from Hong Kong to Tel Aviv will operate once in the initial two-week flight reduction period, on 23 February.A single service from Hong Kong to Cebu in the Philippines will operate on 26 February. A flight to Kaohsiung in Taiwan is scheduled for 27 February. Reduced services to Taipei continue.
Services have been cancelled to Melbourne, Perth and Brisbane in Australia, Frankfurt, San Francisco and Vancouver. Services to London were suspended earlier in the month. In Asia, services are on hold to Seoul, Ho Chi Minh City and Kuala Lumpur. It continues to fly to Toronto, Canada, New York and Los Angeles. Amsterdam remains on the schedule. Continue reading the full statement here.