JetBlue rolls out new fare strategy to compete for budget and business travel
According to the latest news published today on Reuters, JetBlue Airways plans to strategically cut its basic economy fares to better compete with ultra low-cost carriers in key markets while boosting the benefits of standard and premium tickets by guaranteeing overhead bin space and eliminating change fees.
The move, announced on Tuesday, is the latest example of airlines' efforts to expand ticket options and flexibility in an industry upended by the coronavirus pandemic.
Ultra low-cost carriers grew nearly 90% in JetBlue's markets in the three years before the pandemic and have continued to fly a significant amount of capacity over the past year.
One competitor carrier overlapped with nearly half of JetBlue's U.S. and international routes, and around 80% in places like Fort Lauderdale and Orlando, Florida before the pandemic, the company said. For further details, please click here and continue reading on Reuters.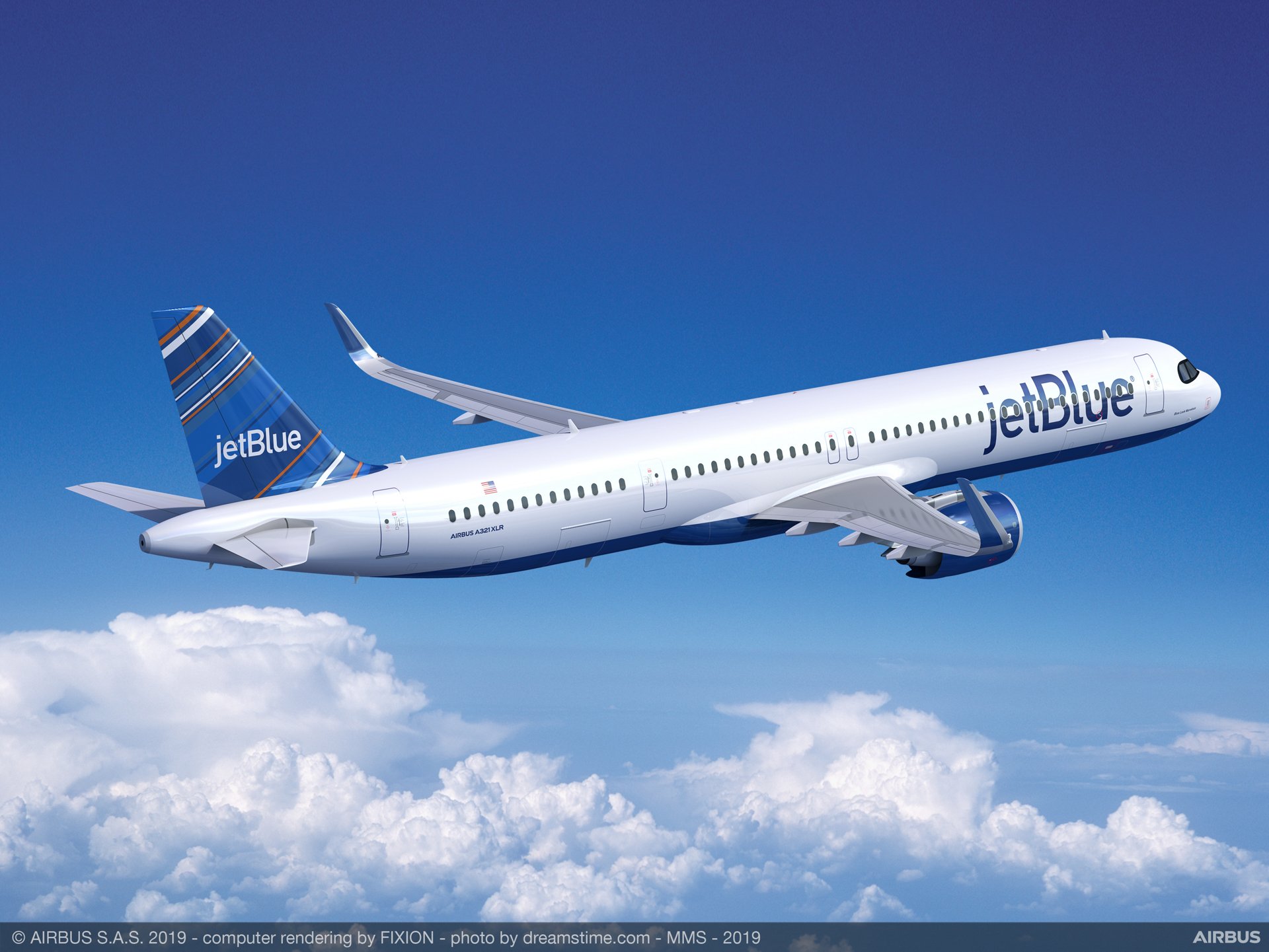 Spain wants vaccine passports

to revive summer tourism
Spain hopes the introduction of vaccination passports combined with pre-travel COVID-19 testing will allow British tourists to return to Spanish destinations this summer, a tourism ministry source told Reuters on Tuesday.
"We support the vaccination certificate but not as the only way to recuperate mobility, rather, as one of the means within a portfolio of measures including social distancing, pre-travel tests, mask-wearing," the source said.
The government has no plans to introduce quarantines on foreign visitors, and was also counting on a wider agreement to be hammered out between Europe and Britain to remove restrictions on non-essential travel, the official added.
Over 2020, as global travel was dramatically curtailed by the coronavirus pandemic, foreign tourism to Spain – one of the world's most visited countries – fell 80% to just 19 million visitors, a level not seen since 1969.
For further statements, please click here and access the full text on Reuters.
Austrian Airlines plan

recovery starting summer
According to Luke Bodell from Simple Flying, Austrian Airlines has provided more details on its summer recovery plans after a disappointing winter period. The carrier is set to ramp up its summer flights with up to 150 flights per week and the resumption of over 20 routes to popular vacation spots around Europe.
Austrian Airlines has announced plans for its summer recovery, with many vacation destinations set to return for the summer season. More than 20 summer routes will return including:
Barcelona
Dubrovnik
Florence
Gothenburg
Krakow
Larnaca
Mykonos
Odessa
Oslo
Rhodes
In a press release, the airline said it would focus on flights to Greece and Cyprus, with up to 16 flights a week to Cyprus (Larnaca) and 10 per week to Greece (Heraklion). Italy, Spain and Turkey are also in the airline's thoughts, with plans to increase the frequency of flights to vacation favorites including Ibiza, Palma de Mallorca, Catania and the Canary Islands.
For further details, please click here and visit Simple Flying.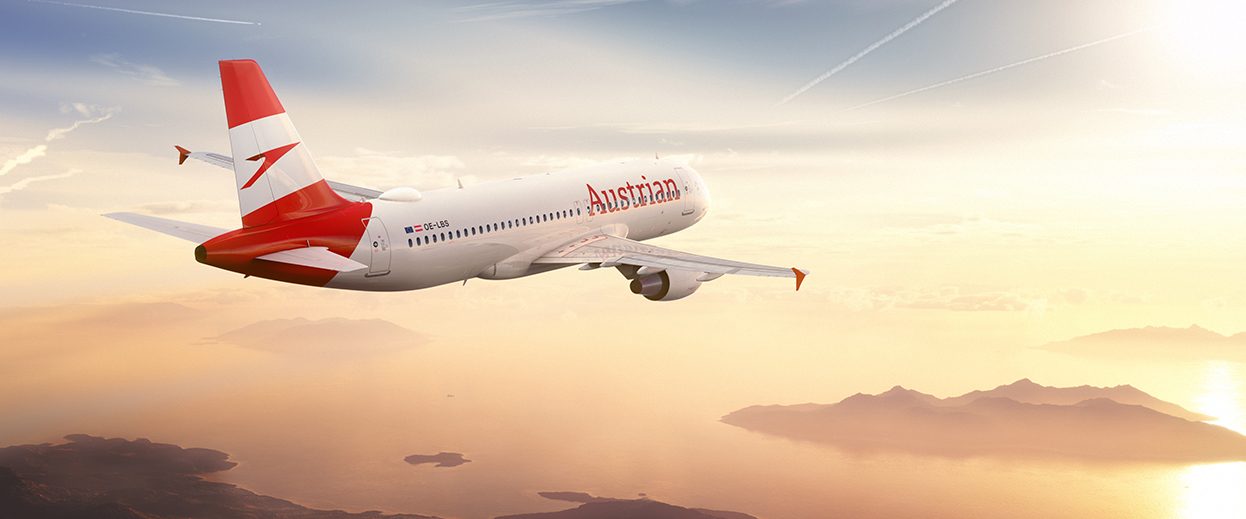 Turkish Airlines leads

European carriers in daily flights
According to the hurriyetdailynews.com, Turkey's flag carrier Turkish Airlines ranked first in Europe in terms of the daily number of flights between Feb. 8 and Feb. 15, according to data from the European Organization for Air Navigation Safety (Eurocontrol).
Turkish Airlines operated on average 592 flights a day in the said period, while Turkey's low-cost carrier Pegasus came in third in the list at 263 flights. Air France ranked second at 383 flights.
Last year, Turkish Airlines ranked second in Europe at an average of 626 daily flights, while in the previous year claimed the fourth spot at 1,331 daily flights. The decline in the number of flights reflected the adverse impact of the COVID-19 pandemic on the global air travel and tourism industries.
For instance, the number of air passengers in Turkey, including transit passengers, declined 63 percent on an annual basis to 5.2 million this January, the country's airport authority, DHMİ, reported earlier this month. The number of domestic passengers slipped 57 percent year on year to 3.4 million, while 1.8 million passengers took international flights, down 70 percent from a year earlier, during the same period. For the rest of the article please click here and continue reading on hurriyetdailynews.com
emirates hope that travel demand will recover in spring, around may
According to Prajal Pande from Simple Flying, Emirates is hoping to see travel demand begin its recovery in late May, just in time for the lucrative summer season. The pandemic has seen its passenger numbers fall dramatically in the last year and forced it to change its long-term strategy. Let's find out more about Emirates' recovery plans for this year.
In an interview with Khaleej Times, Emirates COO Adel Ahmed Al Redha laid out the carrier's current recovery and projections for 2021. As of today, the Middle East giant is flying to 100 destinations out of its previous 140. Despite some high-profile route cancelations in recent months to countries like the UK and Australia, Emirates is still slowly building back its network.
However, the airline expects to see the broader passenger recovery begin in late May to early June. This date is based on when Emirates expects millions of potential travelers to be vaccinated and border restrictions to ease out globally. Considering some key markets expect to have up to half of their populations vaccinated by this summer, the carrier's plans could make a lot of sense.
For the rest of the interview and further detials about the recovery plan, please click here and continue reading on Simple Flying.
Poland will allow some vaccinated travelers

to enter without quarantine
According to Andrea Smith from Lonely Travel, travelers who have been vaccinated against COVID-19 are exempt from mandatory quarantine in Poland, providing they come from the countries it is currently admitting.
Admission to Poland is currently restricted to citizens or legal residents of European Union countries, Iceland, Liechtenstein, Norway, Switzerland, Georgia, Japan, Canada, New Zealand, Thailand, South Korea, Tunisia and Australia, and their spouses and children. While travelers are required by law to undertake a mandatory 10-day home quarantine, this requirement was waived last month for passengers producing proof of a negative COVID-19 test on arrival, and within 48 hours of the result being obtained. Now the rules have been updated to include a waiver for vaccinated travelers.
Restrictions have eased in Poland for its population of approximately 40 million people. The country has allowed ski slopes to reopen for a two-week trial period, and museums, art galleries and shopping centers were permitted to reopen on 1 February. Cinemas, theaters, opera houses and hotels have also been allowed to open but capacity is capped at at 50%. Restaurants can only serve take-away food, and wearing masks and adhering to social distancing is compulsory. Please continue reading the full text on Lonely Planet.
Ireland's toothless travel restrictions

exposed
Politico.eu reported today that thousands of sunseekers are flying through Ireland's ban on non-essential foreign travel simply by booking an overseas dental appointment.
Police armed with the threat of €500 fines say they can't legally stop the travelers, who have inundated dental practices on the Continent in recent weeks with calls and emails seeking appointments. Dentists in Spain's Canary Islands say they're receiving up to 15 booking requests daily from inbound Irish travelers — the vast majority of whom don't turn up for their appointment.
Ireland's National Immigration Bureau said around a third of travelers to Tenerife, for example, are telling officers they must travel for essential medical reasons and show an email confirmation of a dental appointment. Many travel with companions, who are permitted to accompany what the official guidance calls "a vulnerable person who needs essential treatment."
Amid a surge of COVID-19 infections since mid-December, Ireland's rules state that residents should not fly overseas unless they can show an essential business, family or medical reason. Please continue reading the full text by clicking here on Politico.eu