TUI To Become First European Airline

To Resume MAX Flights
According to Andre Orban from aviation24.be, TUI fly Belgium plans to carry out the first passenger flight with a Boeing 737 MAX after the grounding in the coming days or weeks.
The first flight (TB1011) would be operated on Wednesday 17 February at 09:30 (UTC+1) on a triangular route Brussels-Malaga-Alicante-Brussels. The airport even specifies that the flight will be carried out by the aircraft registered OO-MAX.
However, Sarah Saucin, a spokesperson for TUI Belgium, could not confirm the information and told Aviation24.be that "following recent approvals from the European Aviation Safety Agency (EASA) and the Directorate General for Air Transport (DGTA) for the return of the Boeing 737 MAX to European air traffic, we are preparing to resume flights with our four planes of that type. Last week we already had a successful first flight without passengers on board and we plan to make our first commercial flights in the days and weeks to come."
She continued: "As you know, flight plans are subject to many factors and therefore it is not possible to concretely confirm a future flight with a certain aircraft."
TUI fly Belgium has four Boeing 737 MAX 8 aircraft in its fleet. They were parked at Brussels Airport for over 20 months after the aircraft type was grounded worldwide in March 2019. The reason was two fatal crashes with the aircraft type in short succession, in which a total of 346 people were killed. For further details, please click here and continue reading on aviation24.be.
Kenya Airways Cuts New York Frequency To 1 Weekly Flight
According to Wycliffe Nyamasege from Kahawatungu.com, national carrier Kenya Airways (KQ) has reduced its flights to New York City, in the United States of America, to one weekly citing low demand.
KQ Chief Executive Officer (CEO) Allan Kilavuka said the airline was forced to scale down frequency from the planned two weekly flights after demand failed to grow since resuming direct flights to and from New York in November 2020.
He attributed the low demand in the air transport sector to strict Covid-19 protocols as some countries have been forced to reinstate tougher measures in response to the second wave of the virus.
Passengers, the KQ boss said, had scaled down their travel plans to avoid strict measures at ports of entry.
For furthe details about the flights, please click here and continue reading on kahawatungu.com
Qatar Airways Extends Validity Of Free

Healthcare Worker Tickets
According to Jakov Fabinger from Simple Flying, Qatar Airways has extended its remarkable offer of free travel for healthcare professionals all the way until March 31st, 2022. The offer was first announced last year in May when Qatar offered 100,000 round-trip tickets to medical professionals and a companion of their choice completely for free to anywhere in the world.
Qatar Airways announced on Sunday that all healthcare professionals who had received the airline's medics campaign giveaway are in for some "more good news." This is aimed at all those who have not yet been able to book their free round-trip tickets for themselves and their companion due to travel restrictions they face worldwide.
Their good news is that they now have until September 30th, 2021 to book these tickets for travel all the way up to March 31st,  2022. Qatar also noted that it would email the details and expressed a thank you in its name for the healthcare professionals' "heroic efforts".
Fur the full text, please click here and continue reading on Simple Flying.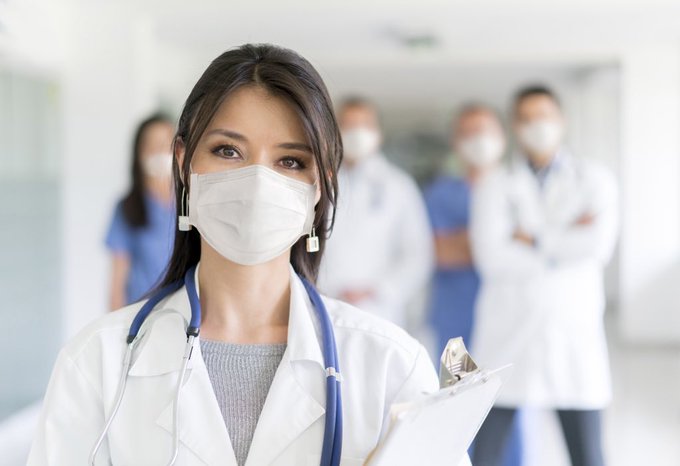 Vaccinated travelers will likely still have

to quarantine in Australia
According to Andrea Smith from Lonely Planet, while the Australian government is planning to slightly increase caps on overseas arrivals, even travelers vaccinated against COVID-19 will have to undergo a mandatory two-week hotel quarantine at their own expense.
The country's chief medical officer Paul Kelly has attributed this decision to what he says is insufficient evidence around the vaccines' ability to limit transmission of the virus. The country's vaccine rollout is expected to begin by the end of the month, and at present, most non-citizens are prohibited from entering Australia, which is a blow to its tourism industry.
There are strict limits on how many Australian residents can return each day, and they must go through the mandatory period of quarantine. The caution is understandable because while the hotel quarantine system has proved very effective in curbing the spread of the virus, some isolated local cases have arisen from hotel quarantine leaks.
In these instances, hotel staff caught the virus, in some cases through airborne transmission, and took it into the community. This situation has caused snap lockdowns in Brisbane, Melbourne and Perth. The rise of people arriving in with more virulent strains of the virus is also a concern, with Victoria state premier, Dan Andrews, saying that the hyper infectious strains that are emerging are proving very difficult to contain. Fur further details, please click here and continue reading on Lonely Planet.
Tourism Vancouver launches campaign inviting residents to share their love
According to Travel Daily News Asia, Tourism Vancouver has launched a campaign to celebrate what locals adore most about their beloved city. In line with current provincial health orders, Tourism Vancouver's new promotion features how people can safely support businesses in their neighbourhood now.
Named #LoveVancouver, the new campaign calls on residents to post snaps and videos on their social channels of their favourite restaurants, outdoor adventures, special experiences, and memories in the city for a chance to win some very Vancouver prizes. To rekindle the love and passion locals have for the place they live, #LoveVancouver reminds residents of all the different ways to rediscover the incredible experiences offered by the destination's many tourism businesses. More than ever, the city's tourism industry depends on Vancouverites taking to heart their responsibility to stay and support local now, and throughout this upcoming summer.
By visiting the website of Tourism Vancouver Metro Vancouverites can find getaway inspiration and offers to help plan and book their trips to the city this summer and into the fall. When the time is right to travel again, it will be the perfect opportunity for residents to re-discover their first love, Vancouver, as a proud local with the wonder of a first-time visitor!
The new #LoveVancouver landing page, complete with a love letter to residents, will highlight the best of the city including…continue reading the full text here.
Hong Kong Disneyland

ready to reopen
According to ttrweekly.com, local media reports in Hong Kong insist Hong Kong Disneyland could reopen in a just a matter of days. The iconic theme park closed three times in 2020, the last one starting 2 December, but now insider theme park newsletter 'Inside the Magic' is betting on the park opening soon.
Optimism is riding on a recent statement by the Health Secretary Professor Sophia Chan that appeared in the Disney Magical Kingdom Blog at the weekend. It confirmed the Hong Kong Government would ease coronavirus restrictions starting from 18 February 2021.
It's a small leap of faith to assume that the iconic Hong Kong Disneyland complex would be one of the first to gain the green light to reopen alongside fitness centres, sports and entertainment facilities, theme parks, and cinemas.
However, the official Hong Kong Disneyland Park was not giving away any secrets on its homepage, which is still posting the temporary closure announcement of 2 December 2020.
But the theme park reassured fans that it was in "close contact with health authorities and the government about the situation and would announce a reopening date once they determine it is advisable." For further details, please click here and continue reading on ttrweekly.com