boeing 737 max to return to united arab emirates soon
According to Mark Finlay from Simple Flying, the United Arab Emirates looks set to open its airspace the Boeing 737 MAX as the General Civil Aviation Authority (GCAA) prepares to lift a ban that has been in place for nearly two years. The GCAA issued a ban against airlines operating Boeing 737 MAX aircraft landing or taking from UAE airports on March 13, 2019. The ban came about after the fatal crashes of two MAX aircraft operated by Ethiopian Airlines and Indonesian low-cost carrier Lion Air.
The only UAE carrier affected by the grounding was flydubai, who, according to aviation enthusiast website Planespotters.net, has 11 Boeing 737 MAX 8 and three Boeing 737 MAX 9 aircraft. According to the Khaleej Times report, flydubai will be a major beneficiary of the ban being lifted.
When speaking to the Emirates oldest English language newspaper, Director-General of the General Authority of Civil Aviation, Saif Al Suwaidi, said:
"The technical committee in the authority is currently working on evaluating the additional requirements that were mentioned in the latest version of the authority's directive issued by the European Aviation Safety Agency (EASA). The evaluation will be completed within a two-week period, after which a safety decision will be issued in mid-February, which will indicate the expected time stage to restart the plane," Al Suwaidi said.
For further details, please click here and read the full text on Simple Flying.
Israel plans to reopen restaurants

in March, restart tourism with Cyprus
According to Reuters, Israel plans to reopen restaurants around March 9 and restart tourism with Cyprus as part of a gradual return to normality thanks to a COVID-19 vaccination campaign, officials said on Sunday.
With more than 41% of Israelis having received at least one shot of Pfizer Inc's vaccine, Israel has said it will partially reopen hotels and gyms on Feb. 23 to those fully inoculated or deemed immune after recovering from COVID-19.
To gain entry, these beneficiaries would have to present a "Green Pass", displayed on a Health Ministry app linked to their medical files. The app's rollout is due this week.
Nachman Ash, the national pandemic-response coordinator, said the reopening of hotel dining rooms, restaurants and cafes would happen "around March 9".
On Monday, it signed an accord with Greece to ease travel restrictions there on Green Pass-bearing Israelis.
Hosting Cypriot President Nicos Anastasiades on Sunday, his Israeli counterpart, Reuven Rivlin, said there were similar "understandings" on allowing the renewal of flights to Cyprus, which has reported that some 10% of its tourism was from Israel. For the full text, please click here and read it on Reuters.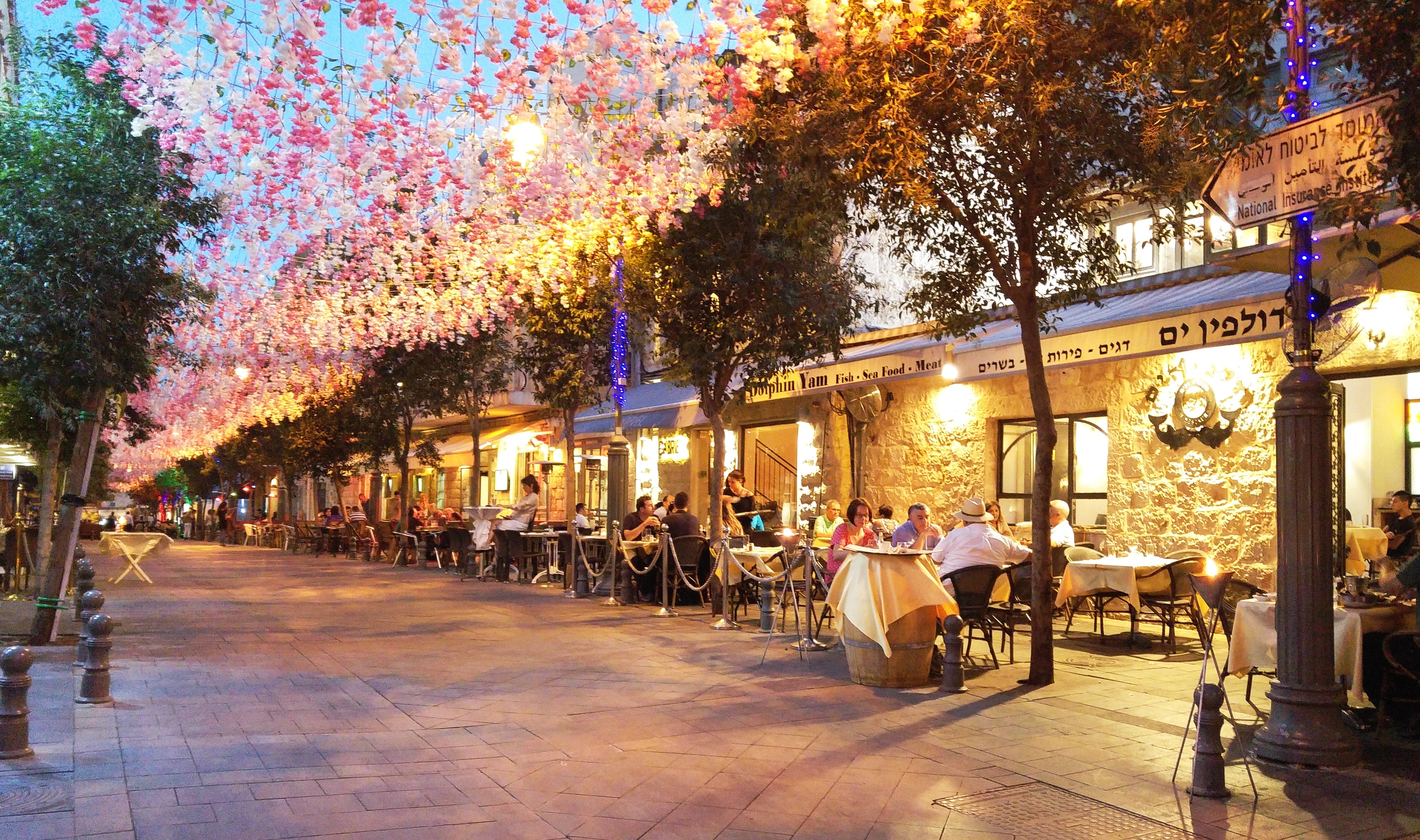 spain national carrier Iberia

Begins Biometric Testing
Spanish national flag carrier Iberia has become the latest airline to trial contactless facial recognition technology at its Terminal 4 hub at Madrid-Barajas Adolfo Suárez Airport (MAD). In partnership with Spanish airport operator AENA, IT services and software company Inetum, and multinational defense contractor Thales, Iberia is looking to find new ways of operating in parallel with new measures imposed since the COVID-19 pandemic. This fresh news was reported by Mark Finlay on Simple Flying.
In a press release issued on February 11 seen by Simple Flying, Iberia laid out the following four points of the project:
Iberia, the airport authority, Inetum, and Thales are partnering in this ambitious project, supported by Spain's Industrial Technology Development Centre (CDTI)
It allows the biometric detection of passengers using tablet-type mobile equipment
The aim is to increase security and speed procedures in an airport with numerous flights to many different destinations.
It implies seeking innovative ways of operating in the air travel industry to comply with the new health safety measures implemented following the COVID-19 outbreak
Using mobile equipment also allows for a limited number of devices to be sufficient enough to deal with a large number of flights to multiple destinations. In addition to this, the system being tested is advanced enough to recognize a passenger's face even if they are wearing a facemask. For further details, please click here and continue reading on Simple Flying.
Germany:

new border entry checks have no time limit
Yesterday I posted about the Covid-19 situation in the Central-East European region. As highlighted that region is one of the worst in the World and many of the countries did introduce already restrictions towards the countries in Central-East Europe. One of the countries with the most strict restrictions is Germany.
According to Reuters, Germany's south-eastern Bavaria has not set a time limit on new entry checks for travellers from the Czech Republic and Austria's Tyrol that kicked in from Sunday to avoid the spread of new coronavirus variants.
The state premier told a press conference in Schirnding on the Czech border that too little was done in the regions across the border to stem the pandemic.
"The measures will remain in place as long as necessary," he said. "The challenges are getting bigger. There will have to be a strict entrance regime."
His comments came as the Czech government reached a last-minute deal with regional governors to call a new state of emergency for 14 days and avert a chaotic end to coronavirus lockdown measures. For the rest of the article, please click here and continue reading.
Scotland:

All arrivals to pay USD 2413 for 10-day mandatory hotel quarantine
According to Megha Paul, from traveldailymedia.com, Scottish transport secretary, Michael Matheson, has confirmed all visitors to the country will be required to stay in a designated hotel for ten days on arrival from. Six hotels close to Aberdeen, Edinburgh and Glasgow airports with a combined capacity of 1,300 rooms will be used to implement the quarantine.
The cost of the stay, set at GBP 1,750 (USD 2413.43) per person, must be met in advance by travellers. Final costs for those not travelling alone are currently being worked through, Matheson added, as well as the details for a managed isolation welfare fund which will be launched for those who cannot afford the charge.
All arrivals will be tested twice for the virus – once on day two and once on day eight after arrival. Visitors from the Common Travel Area, which includes Jersey, Guernsey, the Isle of Man and Ireland, will be exempt from the rules.
The rules for Scotland go further than those for England, announced earlier, which only require hotel stays for arrival from designated 'red list' countries. These currently include much of South America, South Africa, Portugal and elsewhere. For further details, please click here and continue reading on traveldailymedia.com
canada extends bad:

No cruises until Feb 2022
Megha Paul from Travel Daily Media has pusblished another interesting article. According to it, Canada is extending its ban on cruise ships through February 2022 because of Covid-19, effectively shutting down popular summer trips to Alaska for another year. The prohibition will allow authorities to focus on the rollout of the coronavirus vaccine and limit the spread of new variants, the government said in a statement.
The decision is a setback for an industry trying to get back in business after being in dry dock for almost year due to the Covid-19 pandemic. Alaska is one of the industry's top destinations — it attracted a record 1.33 million cruise guests in 2019 — and the ban will also affect New England cruises that travel north to Montreal and other stops.
"This extension, if not amended as pandemic conditions improve, or through action by US authorities, would potentially require our brands to cancel our Alaska and Canada/New England cruise vacation seasons this year," Carnival Corp, the largest cruise operator, said in an email.
Outbreaks of Covid-19 on cruise ships early in the pandemic led to deaths among passengers and crew, and stranded several ships as port after port turned them away, ultimately leading to a shutdown. The industry is still closed in the U.S., but cruise companies have been aiming to gradually return to service and get most of their fleets back to sea by year-end. Continue reading on traveldailymedia.com by clicking here.