British Airways expands Verifly

to all UK inbound international flights
According to Mark Caswell from Business Traveller, British Airways has extended its use of the Verifly digital health passport app to cover all inbound international flights to the UK.
BA began trials of the app last month, enabling customers on transatlantic routes between London and the US to certify Covid-19 test certificates and required travel documentation before they leave home for their flights.
From February 15 the optional service will be available for all inbound UK international flights, "in response to tightening border controls by the UK government".
Customers can download the app to their mobile device from the Apple or Google Play stores, and then check that they meet the entry requirements of their destination "by providing digital health document verification and confirming eligibility". Once submitted the app will provide either a 'Pass' or 'Fail' message.
BA stresses that use of the app is optional, and passengers can instead provide evidence that they meet entry requirements at check-in should they prefer.
The advantages of using the Verifly system are that it can be done before leaving for the airport, and once there "Certified customers will be fast-tracked through the airport where specially designated desks will be available for check in". Further details are available on businesstraveler.com and you can access it by clicking here.
Boeing 737 MAX becoming more and more

popular
Although only 2 years passed away from the 2 accidents of the Boeing 737 Max airplanes, it's seems that after the US and European aviation agencies did allow them to return to the skies, several companies started to order them again.
According to Daniel Martinez Garbundo from Simple Flying, the Panamanian carrier Copa Airlines expects to increase its Boeing 737 MAX fleet from the six it had when it resumed operations with the type to 20 by the end of 2022. The plan is already in motion since the airline has already received four new Boeing 737 MAX 9 in the last few weeks.
Well before the pandemic, Copa Airlines signed a deal with Boeing to acquire up to 61 Boeing 737 MAX airplanes. The Panamanian carrier's plan was to upgauge and replace older planes, like the Embraer E190 and Boeing 737-700 fleets.
On December 30, 2020, Copa Airlines quietly resumed its 737 MAX flights. It operated a flight between Panama City and San José, Costa Rica. Unlike other carriers like WestJet and American Airlines, Copa brought back the MAX fleet without too much noise. Fortunately for the airline, it seems like its traveling public is not very worried about being inside a MAX. Pedro Heilbron said,
Andrew Curran, also from Simple Flying reported, that ffter nearly two years on the ground, Boeing's 737 MAX has resumed flying for United Airlines. N37523, a 737 MAX 9 delivered to United Airlines in December, pushed back to operate a flight from Denver on Thursday morning. It is the first of 500 plus MAX flights at United Airlines this month. That will ramp up to around 2,000 flights in March.
United's first 737 MAX only started flying in mid-2018. Amid a blaze of publicity, a United 737 MAX 9 aircraft first carried passengers between Houston and Orlando in June that year. It heralded in a new era at United. Back then, United Airlines had 160 plus MAXs on order at Boeing. For further details, please click here and read the full text on Simple Flying.
Air Canada's Air Transat Takeover

Receives Government Approval
According to the latest update from Jake Hardiman from Simple Flying, Air Canada's proposed takeover of Montréal-based leisure carrier Air Transat has been in the works for quite some time. Yesterday, it reached a significant milestone that has brought the acquisition one step closer to becoming a reality. This saw the takeover receive approval from Transport Canada, a department of the country's government.
Transport Canada has announced in a press release that the Canadian Government has approved Air Canada's takeover of Air Transat. This is a huge step forward for the Canadian flag carrier's acquisition, which has been in the works since May 2019. It purchased Air Transat the following month for $520 million, and its shareholders approved the deal in November 2019.
The ongoing coronavirus pandemic had initially cast some uncertainty over the merger. However, last month, the Superior Court of Québec gave its approval for the takeover. The latest news from the government has also brought it a step closer to becoming a reality.
For further details, please click here and read the full text on Simple Flying.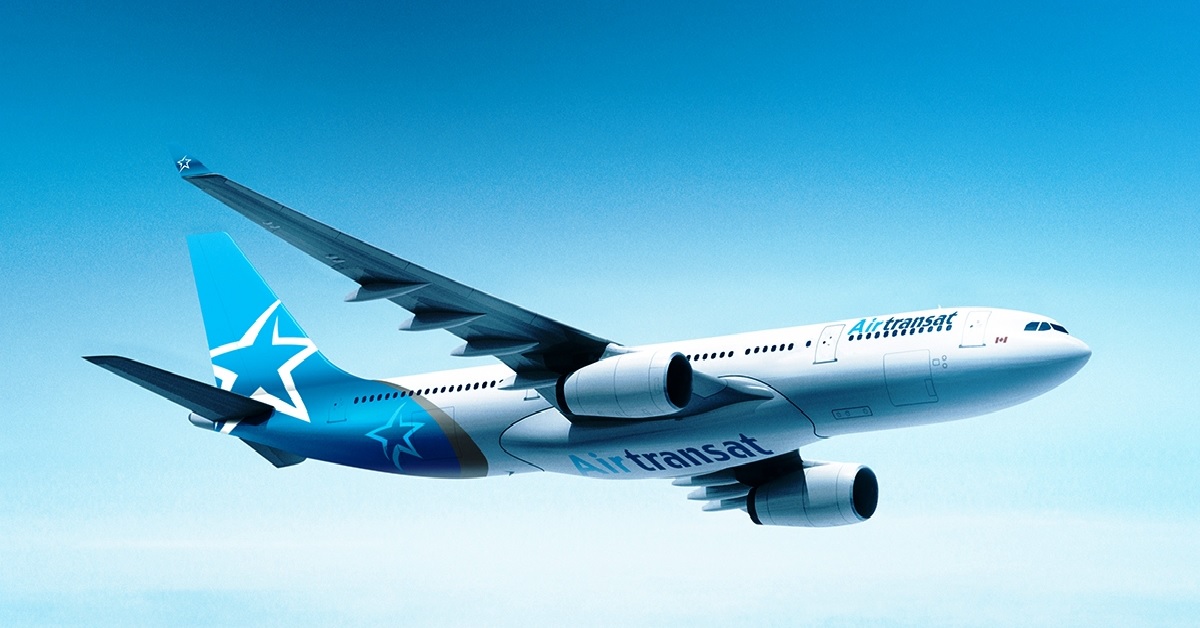 Air Canada's chief executive:

easing of travel restrictions for summer travel
According to Reuters, Air Canada's chief executive said on Friday he sees potential for the easing of crippling travel restrictions for summer travel, along with progress in government aid talks, after the carrier reported its biggest annual loss in at least 19 years due to COVID-19.
Air Canada shares rose 5% in morning trade, after the airline reported a net loss for 2020 of C$4.65 billion ($3.65 billion) compared with a profit of C$1.48 billion a year earlier.
Airlines have been among the hardest hit by the coronavirus crisis that has led people to avoid air travel.
Canadian carriers agreed in January to suspend winter travel to certain sun destinations through April 30 amid government fears that new strains of the virus would spread during spring break.
Air Canada Chief Executive Calin Rovinescu, who retires this month from the helm of the country's largest carrier, told analysts he expects an "improved dynamic" around the end of April over COVID-19 testing replacing some quarantines. For further details, please click here and continue reading the full text on Reuters.
bad news:

Bali hotels in crisis
According to ttrweekly.com, Bali's high flying hotel industry has hit rock bottom with single-digit occupancies and properties are facing imminent closure, Bali Discovery.com reports in its latest weekly edition.
It claims at least 60 hotels are for sales in Bali, with many more teetering on the verge of financial collapse. In an earlier edition, the popular newsletter reported the Supreme Court of Indonesia had formerly declared the Swiss-Belhotel Segara at Nusa Dua in Bali bankrupt and under the control of administrators.
Quoting heavily from TribuneBali.com, the latest report said Bali's tourism economy is taking an increasingly severe beating resulting from the continuing global pandemic and government policies restricting public movements and gatherings in Java and Bali.
Bali enters the month of February 2021, with hotel occupancies across the island mostly in the single-digit range for those hotels still operating. Bali is home to an estimated 146,000 hotel rooms.
For the full report please click here and enter ttrweekly.com
singapore airlines rebuilds

route network
Another great article was published lately on ttrweekly.com about travel in Asia.
Singapore Airlines has reinstated services to Dubai, Moscow and Munich, while it will launch its first flight to Phuket under the SQ brand, 4 March, when the route to the popular Thai island destination transfers from SilkAir to SIA.
In its looking forward notes attached to its financial results for the third quarter ending 31 December SIA forecasts that by April total passenger capacity will level out at around 25% of pre-Covid-19 levels. Based on current schedules, the group expects to serve around 45% of the destinations that it served before the crisis.
The integration of SilkAir's operations with Singapore Airlines will begin in earnest 4 March 2021, when the first SIA 737-800 NG aircraft operates on the route to Phuket. SIA said the merging of Silk Air into the parent airline should "deliver greater economies of scale for the group and allow it to deploy the right aircraft to meet the demand for air travel as it returns."
The group fleet currently consists of 185 aircraft. The passenger network is currently supported by about 64 aircraft. All seven freighters are fully used, and around 24 passenger aircraft are deployed on cargo-only services.
The airline parked 123 aircraft, including the 33 surplus aircraft that were impaired in the first half of the year. More aircraft will be re-introduced into the operating fleet as the network gradually revives to pre Covid-19 levels.
For the rest of the article please click here and access ttrweekly.com