NO covid testing on delta airlines

domestic flight?
According to Delta Air Lines CEO Ed Bastian, the proposal to require domestic airline passengers to prove they have tested negative for Covid-19 is a "horrible idea. Bastian told CNN's Poppy Harlow Tuesday that the proposal being discussed by the Biden Administration would drain testing resources away from people who need it more. He said the number of confirmed Covid cases transmitted during air travel since the start of the pandemic has been "absolutely minimal.""It will not keep domestic flyers safer," he said. Planes have hospital quality air filters on board and exchange fresh air into the cabin every few minutes, reducing the chance of transmission. "In fact [there are] very, very few documented cases globally, not just domestically," Bastian said of air-travel related infections. He added that the domestic testing requirement would take "about 10%" of the resources the country needs "to test sick people away from those people."
Covid tests are required for some international travelers in an effort to stop new variants of the virus from spreading more rapidly in the United States. Tests are also required before boarding flights to Hawaii but not for most domestic flights.
Delta announced Monday that it would continue to not book passengers in its planes' middle seats through at least April. It is the only US airline that continues to limit capacity."It's expensive. No question about it," Bastian said. But the cost of keeping the middle seat open is partly offset by higher fares that Delta has been able to charge, he added.
For the rest of the interview, please click here and read it on cnn.
white house might restrict domestic travel
According to Michael Wilner, Ben Conarck, and Nicholas Nehamas from mcclatchydc.com, the Biden administration is considering whether to impose domestic travel restrictions, including on Florida, fearful that coronavirus mutations are threatening to reverse hard-fought progress on the pandemic.
Outbreaks of the new variants — including a highly contagious onefirst identified in the United Kingdom, as well as others from South Africa and Brazil that scientists worrycan evade existing vaccines — have lent urgency to a review of potential travel restrictions within the United States, one federal official said.
Discussions in the administration over potential travel restrictions do not target a specific state but focus on how to prevent the spread of variants that appear to be surging in a number of states, including Florida and California.

"There are active conversations about what could help mitigate spread here, but we have to follow the data and what's going to work. We did this with South Africa, we did this with Brazil, because we got clear guidance," one White House official said.
For futher details, please click here and read the full text on mcclatchydc.com
hawaiian airlines adding new routes
According to Jay Singh from Simple Flying, the current crisis has taken a massive toll on Hawaiian Airlines. However, that has led to some new opportunities for the carrier. CEO Peter Ingram commented on the airline's expansion to the mainland with new long-haul routes to Austin and Orlando. So far, those routes have been doing fine, and bookings have tracked in line with the system average.
This first batch of California routes are more "safe" routes for Hawaiian. Long Beach to Maui will fly daily, while Ontario to Honolulu is scheduled to fly five times per week. Hawaiian Airlines has a sizable presence in California. The carrier flies nonstop from not just Honolulu but even other cities in Hawaii, like Kahului, to points like Los Angeles, Long Beach, Oakland, Sacramento, San Diego, San Francisco, and San Jose.
Orlando is well-known as a vacation destination thanks to Walt Disney World and the Universal Orlando theme park. So, there is some demand Hawaiian can tap into going from Hawaii to Orlando, but that is not enough to sustain these flights, so the airline also needs to ensure it can get ex-Florida passengers.
Austin is going to be mainly about flying people from Texas to Hawaii. Austin is one of the fastest-growing cities in the United States. The US Census Bureau estimates Austin to have a population of just under 980,000 people. For reference, Hawaii is estimated to have a population of around 1.4 million people.
For further details, please click here and read the full text on Simple Flying.
Africa's Air Namibia Suspends

all Flights & Enters
According to Tom Boon from Simple Flying, last night, African airline Air Namibia revealed that it would be suspending operations, effective today. While all aircraft will fly back to the airline's base, no passenger flights will now operate. The airline posted the announcement to its Twitter feed.
The airline revealed that all flights would be canceled with aircraft returning to their bases. According to aeroTELEGRAPH, the airline has been placed into liquidation by the government, its sole shareholder. According to the publication, the country's Minister of State Enterprises said that the airline's assets must be protected.
Air Namibia had some 600 employees who will now be laid off. All employees are reportedly set to receive 12 months of pay as part of a severance package. The airline's phone lines were no longer being answered this morning. However, the airline did say that passengers with bookings should contact them for a refund.
For further details, please click here and read more about it on Simple Flying.
Germany will impose an entry ban on travellers from Austria & Czech republic
According to Reuters, Germany will impose an entry ban on travellers from the Czech Republic and Austria's Tyrol region from Feb. 14, the mass-circulation tabloid Bild reported on Thursday, citing German Interior Ministry sources.
The news comes after the Czech Republic earlier on Thursday announced a stricter lockdown in three districts, including two on the border with Germany, where coronavirus infections have soared above 1,000 per 100,000 residents over the past week.
From Friday, Austria is requiring those leaving Tyrol – a winter sports hot spot also bordering Germany, Italy and Switzerland – to show a negative test result. (Reporting by Christoph Steitz; Editing by Maria Sheahan and Giles Elgood)
This update was posted today on Reuters. For further details, please click here.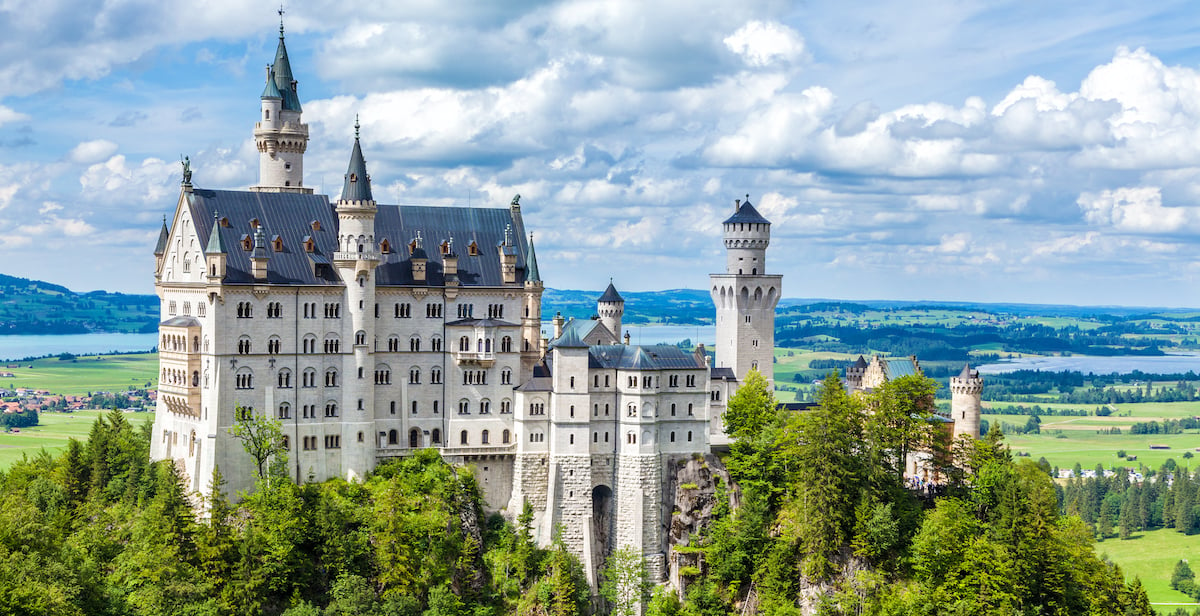 Ireland to impose mandatory quarantine on Austria, UAE arrivals
According to the latest news from Reuters, travellers arriving to Ireland from Austria, the United Arab Emirates and sub-Saharan African countries are to be subject to a 14-day mandatory quarantine, Irish Prime Minister Micheal Martin said today.
A total of 20 countries will join Brazil and South Africa on a list subject to travel restrictions due to the presence of variants of the coronavirus, Martin told Newstalk Radio.
Arrivals from the countries will be allowed to quarantine at any address until a system of mandatory hotel quarantines is introduced in the coming weeks, the government has said. (Reporting by Conor Humphries; Editing by Alison Williams and published on Reuters)