japan turning sustainable aviation fuel into reality
According to Chris Loh from Simple Flying, Japan Airlines (JAL) operated its first commercial flight using a made-in-Japan SAF, or sustainable aviation fuel. While SAF can be made from non-edible plants or agricultural and forestry waste, the SAF used by JAL comes from a more unconventional source: used cotton clothing.
Back in October of 2018, JAL embarked on a project to convert cotton clothing into SAF. The project involved 50 local companies helping to collect upwards of 250,000 pieces of clothing and included technical support from the Green Earth Institute. The process itself was developed by the Research Institute of Innovative Technology for the Earth (RITE). In March 2020, the final result of nearly two years of work was a domestically-produced SAF.
These efforts have earned JAL the honor of being recognized as an 'Eco-First company' by the Ministry of the Environment of Japan. The flight took place on February 4th as flight JL319, taking passengers from Tokyo Haneda (HND) to Fukuoka (FUK) using a Boeing 787-8 registered JA849J. Data from AirNav RadarBox shows that the Dreamliner departed at 12:58 and landed at 14:51 local time.
With a total flight time of around two hours, this domestic flight would have to be one of the shortest flights using a widebody aircraft. JL319 is a route that has recently used the Boeing 787-8 but in recent months has also deployed the Airbus A350-900. The route also has occasionally been flown by the Boeing 777-200. For the rest of the text, please click here and read it on Simple Flying.
India aviation industry returing to grow

after indigo announcement
According to CNBC, India's largest airline IndiGo has started hiring, hinting at tailwinds in the Indian civil aviation sector after a long spell of severe dullness on account of COVID-19.
IndiGo on Saturday signed a Cadet Pilot Program with Chimes Aviation Academy, as per which 15 cadets will be trained over the period of next 2-2.5 years and will then be inducted into IndiGo as pilots.
This is the seventh cadet pilot program partnership for IndiGo. Nearly 300 pilots have been inducted by IndiGo under the cadet pilot programs over last 8 years. These are the full training programs which commence from cadet selection until the stage where a cadet is ready to be inducted into an airline as a pilot.
The cadet pilot program with Chimes Aviation Academy will cost a candidate nearly Rs 85 lakh including type rating and commercial pilot license, Uday Punj, managing director, Chimes Aviation Academy told CNBC-TV18.
Civil aviation secretary Pradeep Singh Kharola was the chief guest at the event. Kharola emphasised on the need for indigenous ecosystem for pilot training. It is important to note that Airports Authority of India has already invited preliminary bids to set up flying training schools at six airports of the country. For further details, please click here and access the full text on cnbc.com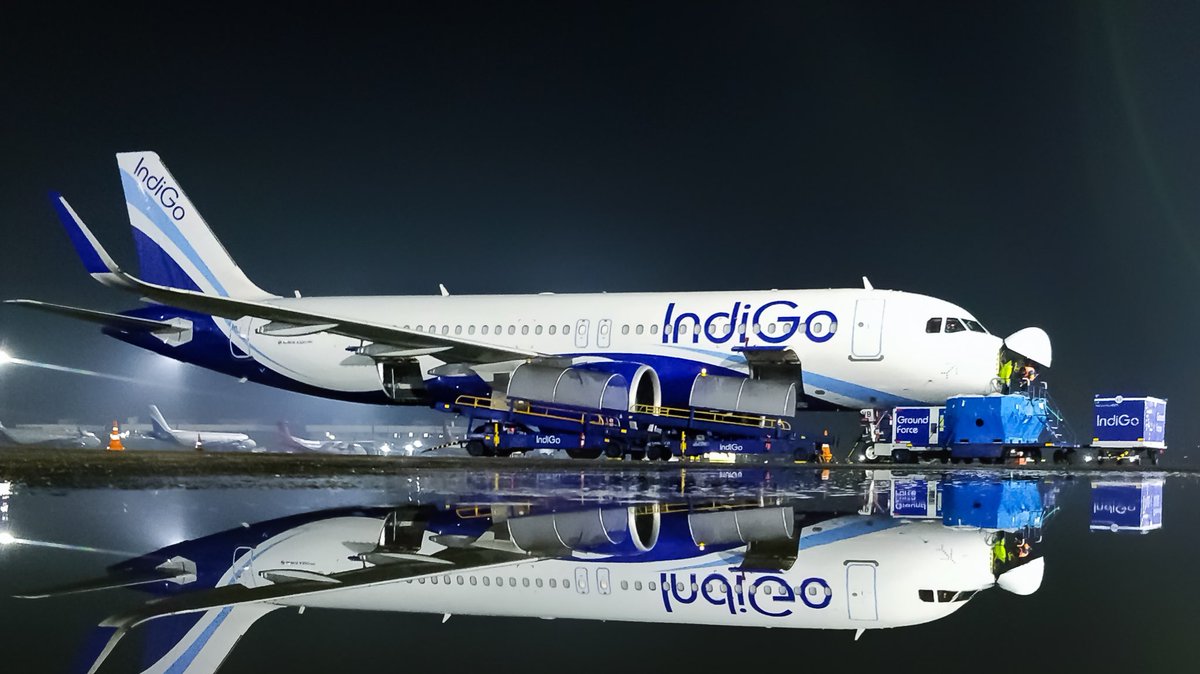 Austria tightens border controls

to slow pandemic
According to Reuters and Austria officials, who said on Sunday it was tightening border controls to all neighbouring countries, saying non-essential travel should be prevented during the pandemic.
The move to tighten border controls comes as the country is gearing up to cautiously loosen some restrictions this coming week, including letting non-essential shops and schools reopen.
"The border controls are meant to break the chain of infection which through new virus mutations has grown more dangerous," Austrian Interior Minister Karl Nehammer said in a statement. "During the pandemic, travel should be kept to an absolute minimum."
The interior ministry said that it had been in contact with German Interior Minister Horst Seehofer over the new border measures and that talks with ministers in other countries were to follow. Austria shares borders with Germany, Switzerland, Liechtenstein, Italy, the Czech Republic, Slovakia, Hungary and Slovenia.
For further details, please click here and read the full statement.
Greece extends restrictions

on international flights to Feb. 22
Reuters and Greece officials reported today, that the country is extending restrictions on domestic and international flights until Feb. 15 and Feb. 22 respectively to help curb the spread of COVID-19. Under the restrictions passengers flying to Greece must receive a negative polymerase chain reaction (PCR) test 72 hours prior to their arrival and undergo random testing for the coronavirus. All foreign travellers are quarantined for seven days.
Travellers from Britain will continue to be required to take a rapid test upon their arrival, while flights from Turkey remain suspended, the civil aviation authority said. Most flights from non-EU countries are banned, with the exception of 10 countries including the UK.
On domestic flights, only essential travel is permitted.
On Friday, Greece tightened lockdown restrictions in parts of the country, including Athens, to halt the spread of COVID-19, after a surge in infections in recent days.
Under the new curbs, which went into effect on Saturday and will last until at least Feb 15, authorities brought forward by three hours a night-time weekend curfew in areas with most infections. It will start at 6:00 pm instead of 9:00 p.m. during weekends.
For further restrictions details, please click here and read the full text on Reuters.
Britain will not introduce
COVID-19 vaccine passports
According to the Independent.co.uk and to Nadim Zahawi, the Minister for COVID-19 Vaccine Deployment at the Department of Health and Social Care, Vaccine passports would be "discriminatory" and the government has "no plans" to introduce them in Britain.
In his strongest remarks against the case for documentation proving an individual has been inoculated, the minister responsible for the vaccine rollout said "that's not how we do things in the UK".
However, Mr Zahawi suggested that if other countries require immunisation passports, individuals could be able to seek records from their GPs to enable future travel.
There are several reasons why we're not doing that. One vaccines are not mandated in this country, as Boris Johnson has quite rightly reminded parliament that's not how we do things in the UK, we do them by consent. For the rest of the article, please click here and read it on Independent.co.uk.