Denmark to lift ban for

UAE Flights
According to the UAE Embrassy in Denmark and Reuters, Denmark will lift a ban on flights coming from the United Arab Emirates from Sunday. The statement was publised on Twitter on Saturday by the UAE Embassy.
Denmark said two weeks ago it would temporarily halt flights from the Gulf state for five days after concerns were raised about the coronavirus tests administered in the emirate of Dubai before departure.
Passengers travelling from the UAE to Denmark must present a negative COVID-19 no older than 24 hours before boarding. On arrival they must take another test and isolate for 10 days, the embassy said, adding that these rules apply until Feb. 28.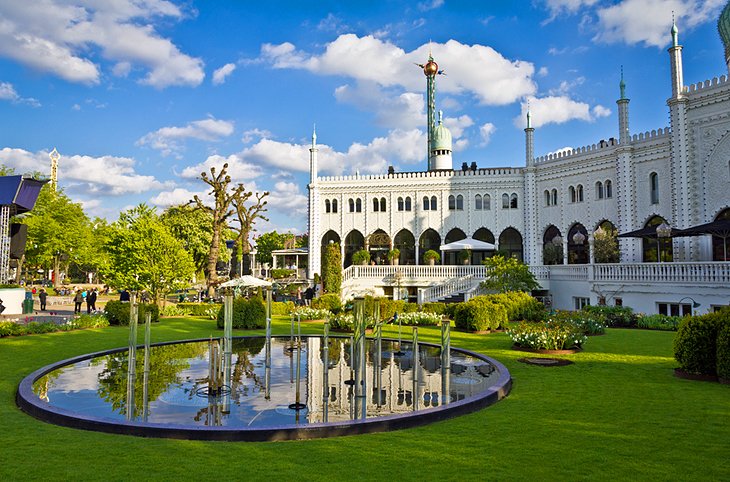 nigeria lifts emirates

flight suspension
According to Reuters, Nigeria has lifted its suspension of Emirates airlines flights imposed after the carrier sought additional COVID-19 tests for passengers from Nigeria.
"The suspension has just been lifted, because they have complied with what we want," said the Nigerian Civil Aviation Authority (NCAA) spokesman in a phone call. He said further details would soon be made public in a statement.
An aviation ministry spokesman on Monday told a news conference that the United Arab Emirates (UAE), in addition to requiring a polymerase chain reaction (PCR) test before flying from Nigeria, was adding an extra requirement of having a rapid test four hours before departure.
He said airlines that insisted on the additional test would be suspended until an appropriate structure was put in place to conduct the second test within four hours of departure.
In a letter to the airline's country manager, dated Feb. 4 and titled "suspension of Emirates airlines operations to Nigeria", the NCAA said the airline had carried passengers from Nigeria using rapid antigen tests "conducted by laboratories that are neither approved nor authorized by the appropriate regulatory bodies".
For further details, please click here and read the full text on Reuters.
Estonia waives quarantine for travelers who meet these requirements
According to Andrea Smith from Lonely Planet, the Estonian government has announced that it will waive mandatory quarantine requirements for travelers who can prove they've been vaccinated against the COVID-19 virus. Even though three vaccines have been approved by the European Union – Pfizer-BioNTech, Moderna and AstraZeneca – Estonia will admit travelers if their vaccine has been provided by one of nine agreed global suppliers.
Travelers have to provide vaccination records, including manufacturer and batch numbers in English, Russian or Estonian. Those who have recovered from COVID-19 in the previous six months can also claim exemption from quarantine, but they need to supply a doctor's certificate containing a set of required details. Estonia currently requires all inbound travelers from countries in the European Union, European Economic Area and the Schengen area with a high prevalence of COVID-19 to quarantine for ten days on arrival. This is where with the infection rate is above 150 people per 100,000 inhabitants in the past 14 days.
Exceptions to the quarantine requirement is made for low-risk European countries on a regularly-updated list. To reduce the isolaton period, travelers arriving from a country in the European Union, European Economic Area and Schengen area can take a PCR test during the 72 hours before their arrival or else upon arrival, and take a second test on the sixth day after the first test. The ten-day isolation period can be concluded earlier if both tests are negative.
Further information on Estonian regulations can be found on the website here.
Myanmar's domestic flights are back
According to ttrweekly.com, Myanmar's flag carrier, Myanmar National Airlines, says it is flying domestic services and some "relief flights" to bring Myanmar citizens home according to an airline website announcement.
A leading travel company executive confirmed the return of domestic services on Thursday following a short two-day suspension. Facebook posts also confirmed MNA had resumed domestic flights as of 4 February. Usually, airline website announcements are notoriously out-of-date in Myanmar and often lack a dateline making it challenging to determine if the information is currently valid.
However, the MNA's website did accept a booking and quoted a fare for a one-way flight from Yangon to Mandalay for 5 February. Flightradar24, that tracks flights, also showed three flights underway on Thursday, 4 February. Golden Myanmar Airlines and Mann Yadanarporn were flying from Sittwe to Yangon mid-day while a Myanmar National Airlines' flight departed from Myitkyina north of Mandalay.
Earlier in the week, local newspapers in Myanmar confirmed the military coup leaders issued an order suspending all flights and closing all airports until 31 May. They quoted what is known as a Notice to Airmen NOTAM dated 2 February. It referred to both domestic and international flights but based on Flightradar24  and travel agency feedback; domestic flights are back in the skies in Myanmar. For further details, please click here and read the full text on ttrweekly.com
dubai international airport:

no hands check-in for flights
Emirates' self-check-in and bag drop kiosks at Dubai International airport, launched last September, have now gone touchless to improve passenger safety was reported yesterday on ttrweekly.com
The 32 self-service bag drop machines and 16 check-in kiosks can be controlled completely from mobile devices without touching the screens. The kiosks allow customers to check-in, receive their boarding pass, choose seats on board, and drop off their bags. New services have also been added to allow passengers to make payments for ancillary purchases, such as additional baggage allowance, directly at the kiosks.
The self-check-in kiosks, placed at the economy check-in area in Terminal 3, complement the desks manned by Emirates check-in agents to reduce waiting time for customers during peak periods and improve the experience in Dubai.
The service is now available to customers travelling to all destinations except to the US, Canada, China, India and Hong Kong due to additional requirements from these destinations. More kiosks are planned for the First and Business Class check-in area.
For further details please click here and continue reading on ttrweekly.com