Spain Brings Back Land Border Controls

With Portugal
According to the schengenvisainfo.com, Spain and Portugal have agreed to reintroduce controls at land borders, in a bid to stop the spread of new variants of the Coronavirus pandemic which have affected many world countries. The decision has been announced by Spain's Minister of the Interior, Fernando Grande-Marlaska and will be effective until February 10.
According to Spain's government's announcement, the following persons will be permitted to enter the Spanish territory under the recently imposed rules.
Citizens of Spain together with their spouse or partner "with whom they maintain a union analogous to the conjugal one registered in a public registry"
Spain's residents who are required to prove their habitual residence, and students who pursue their studies in Spain
Residents in the other Member States or Schengen Zone who go to their place of habitual residence
Cross-border workers, transport workers as well as health workers
Persons who need to enter the country for a humanitarian reason or other specific reason
Members of diplomatic missions and other persons working in organisations located in Spain provided that their travel is related to their work
For further details, please click here and read the full text on schengenvisainfo.com
portugal:

Two-week anti-virus ban
As highlighted above, Portugal is applying further travel restictions. According to the Portugal News, A two-week ban on foreign travel took effect in Portugal yesterday. The few exceptions include international professional activities, medical emergencies, goods transport or to reunite families. Border controls have also been re-established at land routes into Portugal's only neighbour Spain, at a reduced number of crossing points. Worst-hit countries such as Spain and Ireland must additionally observe a 14-day quarantine from the date of arrival in Portugal. The country has also suspended all flights to Britain and Brazil because of new, more contagious variants originating in the two countries.
According to that, the National flag-carrier TAP today has announced the suspension of 93% of its operations this month, which is above the 73% reduction previously forecast. The suspension, it said in a message to employees, seen by Lusa News Agency, is due to new restrictions on mobility to combat the spread of covid-19 and the further drop in demand. Among the new measures adopted to combat the pandemic are the requirement to present negative tests on boarding, the imposition of quarantines, the ban on entry of travellers and citizens of the countries most affected by the pandemic, the suspension and ban on flights and mandatory confinements.
For furthe details, please visit the portugalnews.com
Myanmar (Burma) safety update:

do not go there now!!!
According to BBC, Myanmar's military has seized power after detaining Aung San Suu Kyi and other democratically elected leaders.
Troops are patrolling streets in major cities and communications are limited. The top army commander is now in charge and a one-year state of emergency has been declared, army TV announced. The move follows a landslide win by Ms Suu Kyi's party in an election the army claims was marred by fraud.
She urged her supporters to "not accept this" and "protest against the coup". In a letter written in preparation for her impending detention, she said the military's actions would put the country back under a dictatorship. The military has already announced replacements for a number of ministers.
On the streets of the main city, Yangon, people said they felt their hard-fought battle for democracy had been lost. One 25-year-old resident, who asked not to be named, told the BBC: "Waking up to learn your world has been completely turned upside down overnight was not a new feeling, but a feeling that I thought that we had moved on from, and one that I never thought we'd be forced to feel again."
Myanmar, also known as Burma, was ruled by the armed forces until 2011, when democratic reforms led by Aung San Suu Kyi ended military rule. For further details, please click here and access BBC.
Ryanair predicts strong recovery

after last year bad results
According to Reuters, Ryanair expects a record loss of close to 1 billion euros ($1.2 billion) in the year to March 31, before it will be a "dramatic recovery" later in the year thanks to COVID-19 vaccination programmes.
The Irish low-cost airline, Europe's largest, forecast a loss between 850 million and 950 million euros in its current financial year – about five times larger than its previous record loss in 2009.
Traffic is likely to be 20-25% of pre-pandemic levels between April and June, rising to 50-70% between July and September, depending on the success of the European Union's vaccine programme, with winter traffic potentially at 75-100%. For further details, please click here and read the rest of the story on Reuters.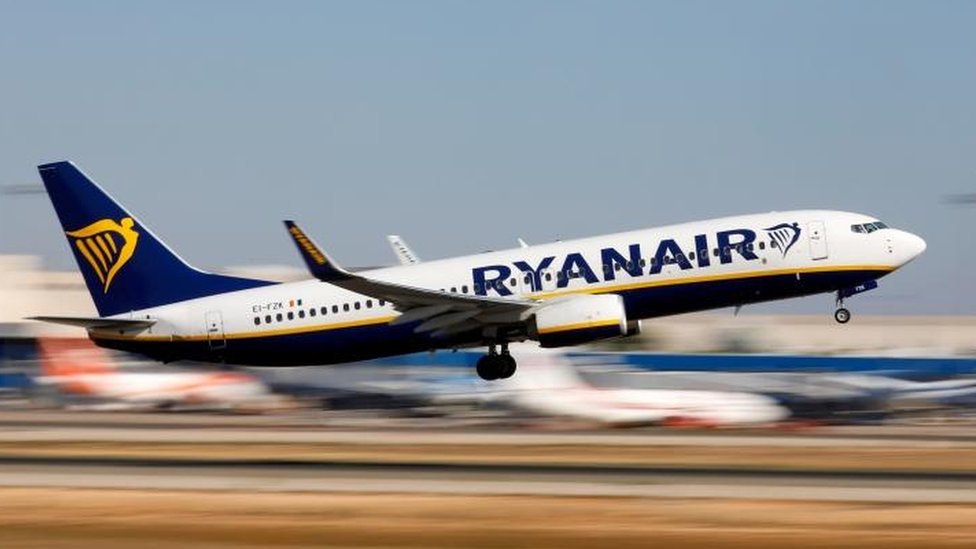 Thousands of New York Area Flights Canceled

Ahead Of Snow Storm
According to Luke Bodell from Simple Flying, airports across New York have canceled the majority of flights this Monday as a major snowstorm approaches the region. John F. Kennedy Airport and Newark International Airport have canceled over 300 flights thus far, while LaGuardia Airport has called off all commercial flights.
New York is bracing itself for one of the biggest snowstorms in years this Monday, forcing airports and airlines to cancel thousands of flights.  According to USA Today, 1,400+ flights have been canceled so far due to storm Orlena. New Yorkers have been told to expect over 20 inches of snowfall as the major 'nor'easter' snowstorm hits.
Newark International Airport and John F. Kennedy Airport have canceled over 150 flights each, with LaGuardia Airport scrapping all commercial flights. For further details, please click here and read more on Simple Flying.
Vaccine sparks Nordic travel bookings

to Thailand
According to Mette Larsen from Scandasia.com, The positive news regarding the Covid-19 vaccine has sparked a boost in booking of travel arrangements to Thailand from Finland and Sweden and now Denmark is following the trend. Bookings to Thailand is amongst the most popular destinations for the second half of 2021.
Last week Søren Brostrøm, Director General of the Danish Health Authority announced that it is expected that all Danes will be vaccinated by the end of June 2021 and with that date in mind, Danes are now eyeing the opportunity to travel abroad again.
The extremely positive announcement has been met with a sharp increasing in holiday bookings for several travel companies in Denmark. Mikkel Hansen, communication manager at Tui's says in an interview with Jyllands-Posten, that the announcement from the government resulted in an increase of 129 percent in travel bookings compared to the day before.
Mikkel Hansen explains that like in the other Nordic countries, the Greek holiday islands of Crete and Rhodes are very popular destinations amongst summer bookings but … please read the rest by clicking here on scandasia.com