Perth in lockdown,

ending Australia's two-week run without COVID-19
According to Reuters, Perth was ordered into lockdown on Sunday after a security guard working in hotel quarantine tested positive for COVID-19, ending the country's longest coronavirus-free run.
From Sunday evening until Friday, people in the city of 2 million must stay home, except for essential work, healthcare, grocery shopping or exercise, with visits to hospitals and nursing homes banned, said Western Australia state Premier Mark McGowan. Australia's fourth-most populous city had recorded no cases of the virus for 10 months, and Australia just hours earlier had announced 14 days without a locally acquired infection.
Restaurants, cafes and cinemas were ordered shut in Perth and surrounding areas were ordered shut, while a scheduled return from summer school holidays was extended by a week, after the security guard returned a positive test late on Saturday, McGowan said. For the rest of the text, please click here and read it on Reuters.
France closing borders

to most non-EU travel
According to BBC, France has imposed new Covid-19 border restrictions, but has once again resisted a new nationwide lockdown. All but essential travel from outside the EU has been banned, while testing requirements on travellers from within the EU has been tightened.
Prime Minister Jean Castex said France's night curfew would be more tightly enforced and large shopping centres would close. But the measures were seen as mild and favouring the economy. Some doctors fear they will not curb infections.
The new border restrictions will affect the UK, now no longer in the EU, but the French transport minister clarified on Twitter that hauliers transporting goods to or from the UK would not be affected. For the rest, please click here and read it on BBC News.
india:

SpiceJet Announces 20 New

Domestic Routes
According to Pranjal Prande from Simple Flying, the Indian low-cost airline SpiceJet has announced 20 new domestic routes set to start operating next month. The new routes will connect Jaipur to destinations around the country, such as Dehradun, Delhi, and Goa. SpiceJet has been growing its domestic network in the last few months as demand picks up.
According to a press release, seen by Moneycontrol, SpiceJet will add a series of new routes to Jaipur. A popular tourist destination, also known as the "Pink City," Jaipur attracts millions of tourists every year. This year, SpiceJet is seizing on falling COVID-19 cases and demand for leisure travel to launch new connections.
Starting February 1st and 10th, the airline will launch several new routes to the city. This includes daily flights to Jaipur from Delhi, Udaipur, Surat (and onward to Goa), four weekly flights from Dehradun, and three weekly services from Amristar. For the rest, please click here and read it on Simple Flying.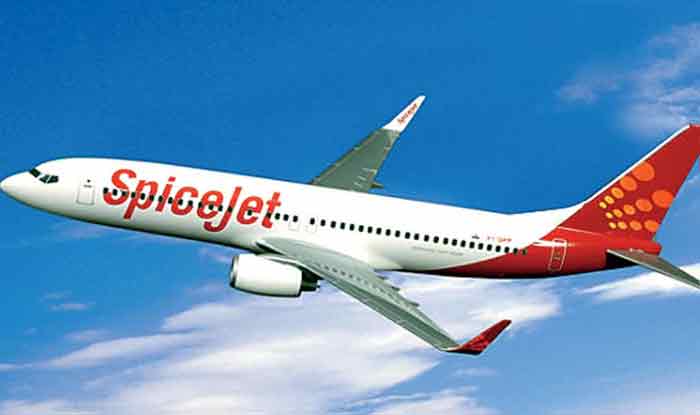 China will not recognise British passport for Hong Kong residents from Jan 31
As you might seen from several other news, the relationship between China and Hong Kong gets worse every day. China is accepting only the "One China principle", which is the principle that insists both Taiwan and mainland China are inalienable parts of a single "China". The same counts for Hong Kong, which was given back to China in 1997, with the condition of "one country, two systems" principle will be applied and Hong Kong will have in some questions autonomy. However this is not well accepted by China, therefore since 2014 Hong Kong has had several protests againts the government of China.
The situation got so critical that Britain decided to give British citizenship to all of those Hong Kong citizens, who would ask for that. This open its doors to millions more residents of the former colony, following a security crackdown by Beijing. In return China said on Friday (Jan 29) that it would not recognise the British National Overseas (BNO) passport as a valid travel document or for identification starting from Jan 31.
British Prime Minister Boris Johnson's government has promised to provide long-term sanctuary for Hong Kong residents who want to leave the territory. BNO passport holders previously had only limited rights to visit the UK for up to six months, and no right to work or settle. For further details, please click here.
Australia reopens New Zealand 'travel bubble'

after no new COVID-19 cases
According to Channel News Asia, Australia reopened its "travel bubble" with New Zealand on Sunday (Jan 31) after the neighbouring country reported no new locally acquired COVID-19 cases, but added new screening measures as it marked its longest infection-free run since the outbreak began.
The decision marks the resumption of the only international arrivals into Australia who do not require 14 days in hotel quarantine. Australia had paused quarantine exemptions for trans-Tasman arrivals six days earlier after New Zealand reported its first new case in months.
Arrivals from New Zealand "are now judged to be sufficiently low risk, given New Zealand's strong public health response to COVID-19", acting Australian Chief Medical Officer Michael Kidd told reporters. For further details, please click here.
Singapore to suspend reciprocal

green lane arrangements
According to channelnewsasia.com, Singapore will suspend reciprocal green lane (RGL) arrangements with Malaysia, Germany, South Korea for three months from Monday (Feb 1).
In a statement released on Saturday morning (Jan 30), Singapore's Ministry of Foreign Affairs (MFA) said: "The Government of Singapore regularly reviews its border measures to manage the risk of importation and onward local transmission of COVID-19 from travellers.
"Given the resurgence of COVID-19 cases worldwide, the Government of Singapore will be suspending the Reciprocal Green Lane arrangements with Germany, Malaysia, and the Republic of Korea, for a period of three months beginning from Monday, 1 February 2021, 0001hrs.
"The Government of Singapore will review the Reciprocal Green Lane arrangements at the end of the suspension period. Travellers who have already been approved to enter Singapore under these Reciprocal Green Lanes can continue to do so," the statement added. Please continue reading the full statement here on channelnewsasia.com