9 EUR flights
might be introduced by
Lufthansa
According to Carsten Spohr, the CEO of Lufthansa he would operate flights that cost passengers just €9 ($11) if it allowed the airline to keep its slots at major airports. Previously Mr. Spohr has been known for calling out such fares offered by his competitors as irresponsible. The news was reported by Tom Boon on Simple Flying.
Slots at major hub airports are usually tightly controlled. If you don't use them, you lose them. The threshold where they are typically lost is if they are utilized less than 80% of the time. In the past, this has seen carriers operating ghost flights to fulfill their slot needs during the quieter winter months.
These rules led to a problem when the pandemic entered full swing. Airlines were keen to cancel flights given the massive drop in passenger numbers. However, they also didn't want to lose their precious slots. Thankfully, those in control decided fairly swiftly to implement waivers for airlines. The European Commission is looking to reintroduce slot rules for the summer 2021 schedule. For more details, please continue reading here on Simple Flying, or click on the video below.
austrian airlines
new requirements for all travelers
According to the latest announcements made by Austrian Airlines on facebook & treir website, as of January 25, 2021 the mandatory wearing of FFP2/N95/KN95-masks without a valve will apply on all Austrian Airlines flights. Austrian Airlines is thus adapting its General Conditions of Carriage (GTC) to the new Emergency Measures Ordinance issued by the Austrian government, which, among other things, regulates the mandatory wearing of FFP2/N95/KN95-masks without a valve in means of mass transportation.
They also confirmed that until the end of February 2021, everyone can easily rebook all tickets, regardless of the fare you have booked, free of charge. This offer applies to short, medium and long-haul flights.
Please note: since January 15, 2021, there is a mandatory online registration ("Pre-Travel Clearance") for all travelers before entering Austria. Individual exceptions to the registration requirement exist for regular commuters, for transit travelers or for persons who enter Austria for family reasons that are particularly worthy of consideration and cannot be postponed. Detailed information on Pre-Travel Clearance, as well as the required form which must be completed prior to entry, can be found on the Ministry of Social Affairs website.
For more details regarding the Austrian Airlines Travel restrictions, please click here.
breaking news USA

:

10-Day Self-Quarantine For International Arrivals

According to Jay Singh from Simple Flying, newly-inaugurated President Joe Biden has signed an executive order mandating not just face masks on airplanes and in airports but also a 10-day self-quarantine for international arrivals. The policy's official start date has not been announced, but it is expected to go into effect shortly.

More details are to come, but passengers who are expected to arrive in the US in the next few weeks should be prepared for a quarantine mandate on arrival. The US does not appear to be taking a strict stance like Australia, where international arrivals have to go straight to a hotel, but instead a self-quarantine at a location of the passenger's choosing.

There are no details on how it will be enforced, but several states already have some experience working with quarantine mandates, such as Hawaii. Expect the US to release guidance to ensure self-quarantines and minimize the risk of viral spread. President Biden cited the discovery of new strains in various countries as one reason for the quarantine mandates. For further details, please click here and read the full article on Simple Flying.
Kenya adopts Trusted Travel digital tool
for COVID-19 test result verification
According to Africacdc.org, the Government of the Republic of Kenya announced the launch of its Trusted Travel platform, based on the Africa CDC Trusted Travel platform, becoming the first country to adopt the platform for managing travels during the COVID-19 pandemic.
The ministry has collaborated with the African Union and Africa CDC, with technical support from PanaBIOS to implement an online system to authenticate and verify laboratory test certificates for travellers.
n October 2020, the African Union officially launched the Trusted Travel platform as part of the overall Trusted Travel Initiative during a joint ministerial meeting of the ministers of health, transport, and information and communication of African Union Member States.
Developed by PanaBIOS Consortium and Econet Group as a public-private partnership with Africa CDC, Trusted Travel is a top-class digital solution to support Member States in verifying COVID-19 test certificates for travellers and to help harmonize entry and exit screening across the continent.
The plaform provides…please click here and read the full article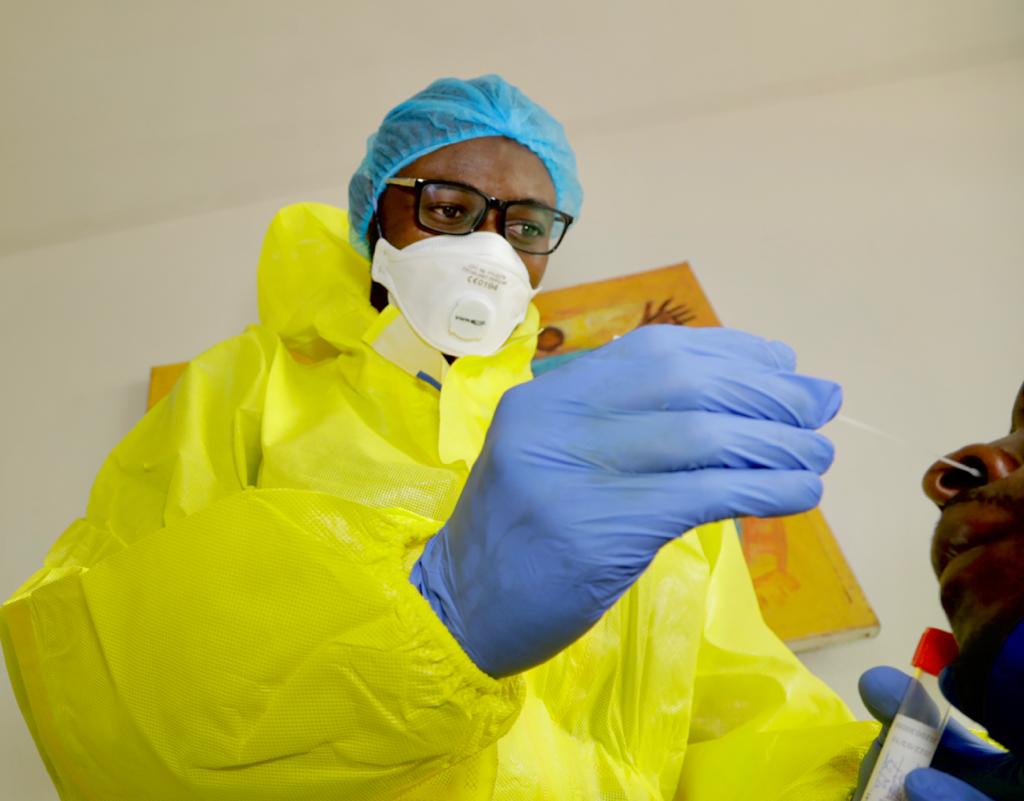 Spain:
no tourists until the end of summer 2021
According to Sky News, the Spanish prime minister is reported to have said foreign tourists would be welcome once 70% of his country had been vaccinated. This would mean that country would not welcome international tourists until the "end of summer".
Speaking at a meeting of the World Tourism Organisation, Pedro Sanchez reportedly said he did not expect holidaymakers to visit Spain until nearly all of the population has been vaccinated.
It will be a blow for the tourism sector, which closed its worst year since the 1970s in 2020 with revenues falling by more than 75%. Spain reported its highest daily number of coronavirus infections yet on Thursday, recording 44,357 cases. For further details, please click here and read the full article on Sky News.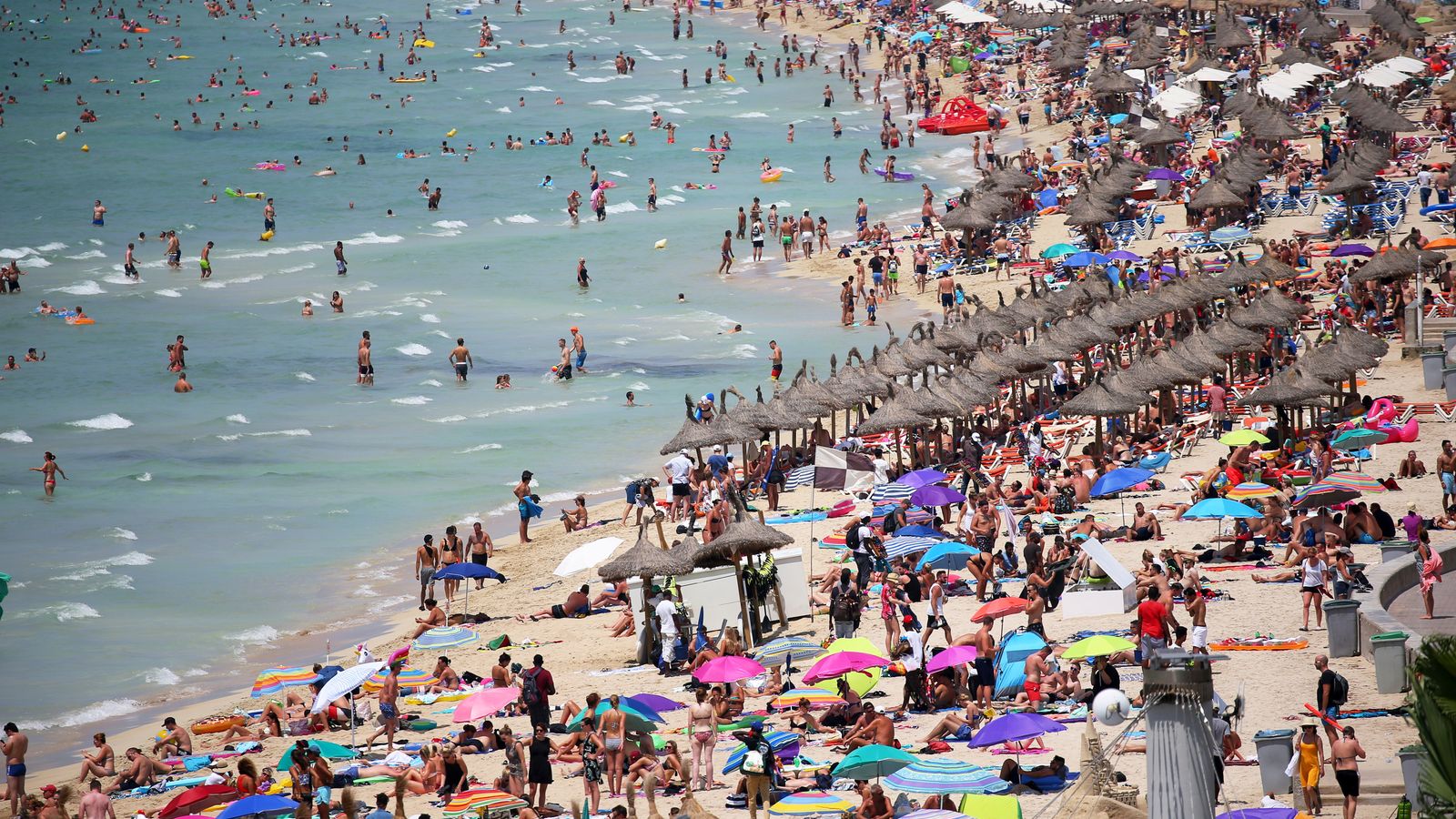 great news: emirates
will resume suspended flights to australia
According to Emily Derrick from Simple Flying, Emirates confirmed yesterday that it would be resuming passenger flights to Australia over the coming week. The airline suspended its flights to Sydney, Melbourne, and Brisbane just under a week ago due to changes to the Australian Government's entry policy.
lights to Sydney will resume from January 25th, with flights to Melbourne resuming a day later on the 26th. Passengers will be able to fly from Dubai to Brisbane from January 28th.
The airline also appeared to confirm the reason the flights were suspended in the first place. Speculation at the time the flights were canceled suggested that the new cap on the number of international arrivals in Australia meant passengers were just not allowed to fly to Australia. However, the airline also confirmed additional stresses, which led to the initial suspension. For further details, please click here and read the full story on Simple Flying.
great news: qatar airways
resumes and increases flights to united states of America
According to the official press release from Qatar Ariways, they will resume Atlanta Services and Increase Chicago, Dallas-Fort Worth, Houston, Miami, San Francisco and Seattle Frequencies.
Qatar will add its 12th gateway in the U.S. with the resumption of four-weekly Atlanta flights starting 1 June. The carrier will also significantly increase frequencies adding an additional 13 weekly flights to operate a total of 83 weekly flights across its 12 gateways. Having become the largest international carrier during the early stages of the pandemic, the airline has applied its unrivalled knowledge of global passenger flows and booking trends to rebuild its global network and cement its position as the leading Middle East airline connecting the U.S. with Africa, Asia and the Middle East.
Atlanta (four weekly flights starting 1 June)
Chicago (increasing to 10 weekly flights from 4 March)
Dallas-Fort Worth (increasing to 10 weekly flights from 2 March)
Houston (increasing to daily flights from 14 March)
Miami (increasing to three weekly flights from 3 July)
San Francisco (ramping up to daily flights by 2 July)
Seattle (four weekly flights starting 29 January and ramping up to daily flights by 1 July)
For further details, please click here and read the press release from Qatar Airways.