great news:
end of
Qatar blockade took place already!
According to anna.aero, flights will once again be able to resume between Qatar and Bahrain, Egypt, Saudi Arabia, and the United Arab Emirates. This follows the end of the blockade that started in 2017 and which often required circuitous detours that added significantly to block times, fuel burn, and competitiveness. In full-year 2016, 16 airlines operated between Doha and these four countries, including on a fifth freedom basis.  They had 13.9 million seats and over one-quarter of Doha's total capacity, OAG shows.
Some of the flights have returned already. The airline operated its first flight already yesterday from Doha to Cairo. The second route to Alexandria will most probably resume next week. The flights to Dubai will return on the 27th of January, to Abu Dhabi on the 28th.
Fligts to Saudi Arabia were the first, which returned already on the 11th of January. The return to Bahrain was not yet announcened. For more details, please visit the link above for anna.aero, or click here to read more details on simple flying.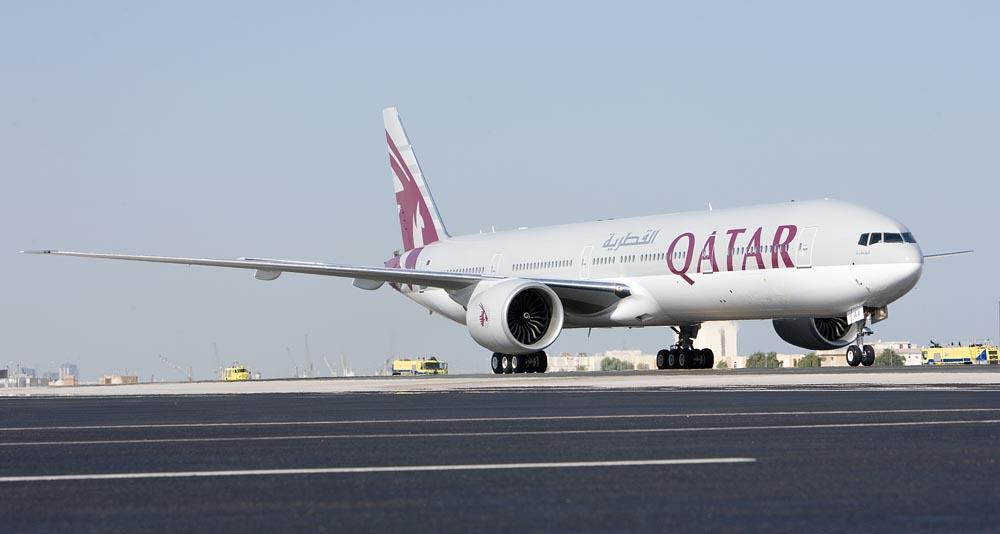 new routes:
himalaya airlines – from Kathmandu to Lhasa
According to Linnea Ahlgren, from Simple Flying, Himalaya Airlines has completed its first high altitude test flight on Tuesday, January 19th. The flight was operated as H9 961 from Kathmandu to Lhasa by the airline's Airbus A319 and performed three different approaches. It also marked the first time a foreign carrier has landed at Lhasa Gonggar International Airport.
The plane left Kathmandu Tribhuvan International Airport in Nepal at 07:17 and landed at Lhasa Gonggar International Airport in Tibet at 10:46 local time. With a time difference of two hours, that equates to a flight time of just under one and a half hours.
Time was not the only thing that shifted, however. Kathmandu is located 1,338 meters (4,390 feet) above sea level, while the capital of Tibet sits at 3,570 meters (11,712 feet). The A319 chosen for the flight is registered as 9N-AJK. It is configured with 120 economy and eight business class seats. What's more, it is specially modified for high altitude operations. Therefore, it can operate trans Himalayan routes and land at airports with an elevation of up to 4,400 meters. In case of more details, please click here and access the full text on Simple Flying.
Government support
for another "american" airlines.
According to Jay Singh from Simple Flying, American Airlines and its subsidiaries entered into an extension of the Payroll Support Program (PSP). The airlines in total expect to receive up to $3.1 billion, of which about half was already disbursed to the airlines. American Airlines received over $5 billion under the initial PSP enacted right at the start of the crisis.
After the US government passed a new relief bill at the end of December, airlines began working with the US Department of Treasury to get their share of support. On January 15th, American Airlines and its subsidiaries (Envoy Air, Piedmont Airlines, and PSA Airlines) reached an agreement with the Treasury to receive at least $3.086 billion in support. On January 15th, the first installment was disbursed by the treasury, totaling $1.543 billion.
All employees who were involuntarily terminated or furloughed after September 30th, 2020, have to be recalled and get some back-pay. Lastly, the airline cannot buy back its own shares or pay dividends through March 31, 2022, and must abide by limits on executive compensation until October 1st, 2022. Read more on Simple Flying by clicking here.
Covid certificate
For European travels introduced
According to the assistant secretary of Slovakia's Ministry of Foreign Affairs Mr. Martin Klus, there are already first signs how the travel after Covid for Europeans should look like. On a briefing today he informed the public.
They are planning to introduce a certificate accepted by all European Union countries. The common travel certificate will include a QR code, which would be a joint method of all rules of traveling for all the 27 states of the European Union. Also he confirmed that the european leaders agreed to use the word "certificate" instead of "covid pass".
This certificate shouldn't be released before the majority of the EU citizen's will be vaccinated. This would avoid any kind of discrimination towards to those who did not receive the vaccine yet. For now the technical solution of this certificate is not yet ready. We are expecting to receive further details in the upcoming weeks.
AIR Lingus introduced free changes
for his summer 2021 flights
The Irish flag carrier airline, founded by the Irish government, wants to welcome back customer when it's the most appropriate for them. They introduced free and flexible changes of their flight bookings towards Summer 2021.
Under the promotion, flyers are allowed to make unlimited changes to their bookings to any flight departing on or before Dec. 31, 2021. Bookings and changes must be made before Sept. 30, 2021, and a fare difference may apply if you select a more expensive flight. Flights can be booked directly on the Aer Lingus website.
According to Joe Cortez, from Flyertalk.com, if you decide to cancel your trip outright, you can either request a refund, or exchange the value of your ticket for a voucher. Cash refunds are available for Advantage, Flex, Business, or Business Flex fares. Flyers can apply for a refund on the the airline website. In case you would like to read more details, please visit FlyerTalk by clicking here.
budapest airport:
167 million euros for airport development in two years
According to the official press release from the Budapest (Hungary) airport, during the past two years, Budapest Airport implemented 167 million euros worth of investments at the airport, whereby the regional significance of BUD has been greatly enhanced, while maintaining a high level of safety and security. The large projects and other background developments, built around infrastructure, capacity enhancement and digitization, generated a tangible increase in the passenger experience, which is confirmed by research and passenger feedback.
Budapest Airport handed over two new passenger security screening lanes last June, increasing the number of screening lanes available in the terminals to 18 in total. Waiting time before security screening can thus remain below 15 minutes even in the busiest periods. The new lanes are equipped with an automated system enabling the introduction of the most advanced method of screening cabin baggage, called remote screening.
During the past years, bathroom capacity at the airport was increased by 70%; there are now 28 restroom blocks available at the terminals. The operator also installed 11 new drinking fountains; besides enhancing passenger convenience, taking environmental considerations into account, by reducing the number of plastic bottles purchased.
The airport operator also used the period of low traffic to refurbish the curbside in front of the terminals, Premium Parking and the walkway between the car parks and the terminal. The floor tiles in the check-in hall of Terminal 2A have been replaced. The multilingual information signs facilitating orientation have been renewed and the elevators at Terminal 2A have been replaced. For further details, please click here and access the official press release with several amazing pictures included.
WTTC projection:
over 100m tourism jobs should recover in 2021
According to ttgasia.com, strong summer holiday bookings on the back of global vaccination rollout and widespread pre-departure testing could see more than 100 million jobs return to the global travel and tourism sector this year. This optimistic projection was published by the World Travel & Tourism Council (WTTC).
The sector's revival is backed by WTTC's latest economic forecast. Last year, during the height of the pandemic, WTTC warned 174 million global travel and tourism jobs were at risk. However, in its latest analysis, WTTC's most optimistic scenario predicts as many as 111 million jobs could be revived – but this would still be 17 per cent below 2019 figures, accounting for 54 million fewer jobs.
This best-case scenario, with travel recovery starting from late March, factors in widespread vaccination programmes and a swift adoption of comprehensive test-and-trace regimes, together with continual, strong international coordination from the private and public sectors.
A more conservative projection would still see a return of 84 million jobs, but this would be 25 per cent below 2019 levels, with 82 million fewer jobs recovered. For further details, please click here and read the full artice on ttgasia.com.