American airlines
Is The First US Carrier To Use
Digital Health Passport
According to Fox News, American Airlines is the first US carrier, which is introducing a health passport for all international travelers flying into the U.S.
The major airline announced Thursday a mobile health passport via its app VeriFLY, to help support the new government order that all international travelers flying into the U.S. must show proof of a negative COVID-19 test result in order to enter the country.
International travelers flying with AA can download the app, create an account, enter their destination and upload the required documentation, including a negative COVID-19 test. American is the first in the country to roll out a health passport, the airline said.
Travelers flying with American will be able to access its mobile health passport starting Jan. 23. The airline has already rolled out the app for international travelers flying into Jamaica, Colombia, Chile, El Salvador, Guatemala and Honduras.
For more details, please click here and visit fox news.
COVID-19
Brings
Air Travel
Numbers Back To
2003 Levels
According to simple flying, The UN agency for civil aviation, ICAO, says international passenger traffic is down 60% and back to 2003 levels. The finding follows the release of a study into the impact of COVID-19 on civil aviation. And according to ICAO, 2021 won't be much better for airlines than in 2020.
In the full year to December 31, 2020, ICAO found 51% fewer passenger seats offered by airlines than in 2019. In addition to the decline in international passenger numbers, domestic passenger traffic was down 50%. Compared to 2019, 2.851 billion fewer passengers took a flight in 2020. All up, ICAO estimates airlines around the world lost US$391 billion in gross operating revenues.
Twelve months after COVID-19 first emerged, worldwide available seat capacity this month is 46% below that available in January 2020. According to OAG data, in Western Europe, one of the world's bigger aviation markets, the 23,458,434 available seats this month is 72.1% less than what was available in January 2020.
Given the ongoing lockdowns, OAG doesn't expect this figure to change much anytime soon. Across the Atlantic, North America has 54,443,670 available seats this month, 46.3% fewer available seats than in January 2020. For the Asian market and much more, please click here.
Government Support
For Air France-KLM
Delayed
According to Emily Derrick, from simple flying, The Air France-KLM group is still waiting on additional government support after negotiations have reached a standstill. The difficulties of having two governments invested in one group are starting to come to a head. The French and Dutch governments are having a hard time defining the terms of the support package.
According to the Dutch media outlet the FD, the Dutch government only wants Dutch taxpayer money to support the KLM airline, not the group as a whole. The group is listed in Paris as a French company.
As with many airlines worldwide, the group suffered over the past year due to the massive drop in demand. At first, both the Dutch and French governments were keen to provide support to keep the group afloat. The Dutch government promised €3.4 billion ($4.1 billion), while the French promised €7 billion ($8.4 billion). The total initial loan amount….please click here and read the full article on simple flying.
Australia unlikely to fully reopen borders in 2021
as COVID-19 cases slide
Based on the latest update from Channel news Asia, Australia may not fully reopen its international borders this year even if most of the population is vaccinated against coronavirus, the head of its health department said on Monday (Jan 18) as the country recorded zero local COVID-19 cases.
Australian authorities are also looking at potential adverse effects of the Pfizer vaccine after Norway reported a small number of deaths in old people who received the shot.
Australia, which has managed the coronavirus better than many other nations through targeted lockdowns and high rates of testing and contact tracing, reported zero local COVID-19 cases on Monday.
Victoria, which is hosting the Australian Open, reported four positive cases in overseas travellers, all associated with the tennis tournament, taking the total to nine.
The cases have prompted authorities to send three Australian Open charter flights into hard quarantine, forcing more than…please read more on Channel news Asia by clicking here.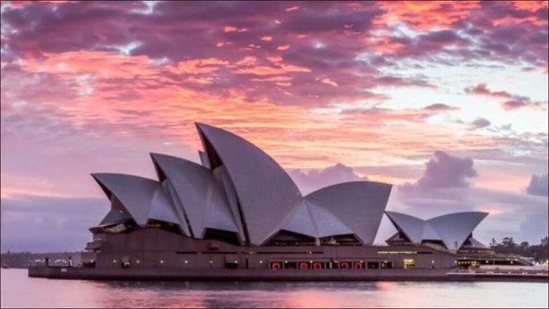 Singapore airlines – fully vaccinated
Based on the latest articale from Mark Finley, from simpleflying, as COVID-19 vaccinations start to be rolled out worldwide, Singapore Airlines wants to be the world's first international airline to have all its flight crew and ground workers vaccinated against the deadly virus. Today, Singapore started a massive exercise to vaccinate 37,000 front-line aviation and maritime workers and hopes to have all workers in these two important sectors vaccinated within two months.
Recent COVID-19 infections in Singapore have been linked to workers in the aviation and maritime sectors, with the most recent 13 cases linked to the NewOcean6 bunker tanker. The Crowne Plaza Changi Airport hotel also had to close for two weeks starting January 8 after several people, including aircrew and guests, tested positive for the virus.
Please click here and continue reading on simple flying.
when Can americans travel to europe again?
The Washington Post published an article on January 15th accessabble on the link here. According to the article, Gloria Guevara Manzo, chief executive and president of the World Travel & Tourism Council, says she would have had a less hopeful answer to that question just two weeks ago, but her attitude has since changed.
He confirmed talking to minister of tourism in the U.K. and had some conversations with the government of Spain and the E.U. and others, things are more getting more and more optimistic. Manzo says that with countries changing their vaccination strategies to distribute all of their doses instead of holding second doses, vulnerable groups may be better protected sooner.
In his conversations with governments, they told him generally it's going to be a very bumpy ride, it's going to be very complicated, but after mid-February, they are hoping to see a lot of more positive and good changes, which might help to start seeing that recovery. What does that mean for Travel? We might have a very good summer! Please read more by clicking here and accessing Washington Post.