According to sme.sk (slovak spectator) the unfavourable pandemic situation has impacted regular flights from Slovakia. Lowcost airlines Ryanair and Wizz Air are cancelling regular flights to the British Isles. Ryanair suspended flights between Bratislava and London – Stansted, Manchester and Dublin until the end of March. They also suspended flights from Košice to London – Stansted and Liverpool.
The last Wizz Air flight from Bratislava to London – Luton before the suspension of operations is scheduled for January 15. However, Wizz Air plans to renew flights after February 10. Wizz Air has also suspended regular routes from Bratislava to the Kyiv airport, Zhuliany. Flights to Sofia in Bulgaria and Skopje in North Macedonia have also been halted.
On the other hand, flydubai plans to launch flights to Dubai on February 6, a few weeks earlier than expected. They are reacting to high demand.
According to Simple Flying, Emirates is planning to operate its entire fleet of aircraft by the end of 2021. While a large portion of the airline's Boeing 777 fleet is currently flying, very few of its Airbus A380s are presently active. Emirates' president Tim Clark commented, "We're in a good place with the fleet that we have, albeit not as highly utilised as it was prior to the pandemic, to start operating again as soon as the doors open with regards to accessibility to the markets." Please read more at simple flying by clicking here.
The United Kingdom Government is to ban direct flights and travelers from 15 South American countries and Portugal. The ban will come into effect at 04:00 UTC on Friday, January 15. This ban is in response to the threat posed by a new coronavirus variant in South America and to countries with strong travel links with Brazil.
On the banned list are Argentina, Brazil, Bolivia, Chile, Cape Verde, Colombia, Ecuador, French Guiana, Guyana, Paraguay, Panama, Portugal (including Madeira and the Azores), Peru, Suriname, Uruguay, and Venezuela. Travelers who have been in or transited through any of these countries in the last 10 days will not be able to enter the United Kingdom. The new rule looks like having minimal impact on airlines. They've already suspended most of their flights between the flagged countries and the United Kingdom.
For more details, please click here and read more on simple flying.
Wizz Air Abu Dhabi commenced services today with its first flight to Athens, Greece from Abu Dhabi, UAE. With this highly-anticipated launch, Wizz Air CEO József Váradi spoke with Simple Flying about what to expect from this new venture.
Flight WAZ7007 left Abu Dhabi at 13:15 and is presently in the air, just passing over Israel on the way to the capital of Greece. Athens was chosen as Wizz Air Abu Dhabi's inaugural destination as Greece was on a 'green list' of countries, meaning travel between the country and the UAE was unrestricted amid the global health crisis.
The UAE has been a hotspot for travelers amid the ongoing worldwide restrictions. The country has managed to find a balanced way of dealing with restrictions to allow holidaymakers to visit safely.
Váradi is looking forward to transporting visitors to witness a vibrant mix of Middle Eastern culture, unique Islamic architecture, and sandy beaches. From the Abu Dhabi base, the airline will fly to the likes of Alexandria, Kutaisi, Larnaca, Odesa, and Yerevan. However, there are already additional destinations on the cards, with the announcement of a Tel Aviv route just yesterday.
Please read more here on simple flying.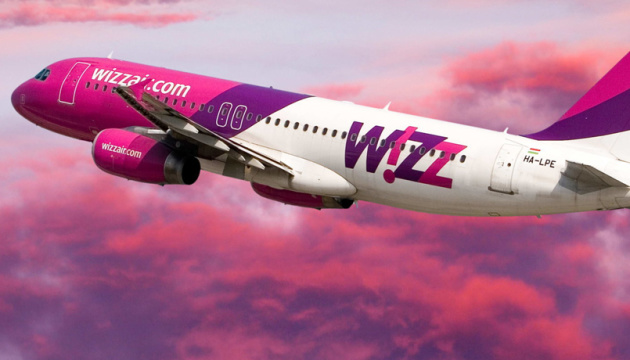 Israel has restricted the entry of all travelers who are not nationals or residents of Israel. Israel is in full lockdown from January 8 until January 21. International travel is prohibited with some exceptions. Travelers who have specific entry approval from the population and Immigration Authority of Israel may still enter the country.
Israel's lockdown is set to begin being lifted on Jan. 21, but a spike in cases in recent weeks means it may be extended. The country registered a record high of 9,997 cases on Wednesday, around double the daily case figure at the end of December. Israel has had 523,885 confirmed cases of the virus and 3,846 deaths, according to data compiled by Johns Hopkins University.
For more details, please click here to read the full artice on CNBC.
According to travelweekly.com Brisbane Airport has received international endorsement for its COVID-safe practices. with Airports Council International (ACI) awarding it Airport Health Accreditation (AHA).
The accreditation is a global benchmark, independently assessing an airport's alignment with ACI's Aviation Business Restart and Recovery Guidelines, the International Civil Aviation Organisation Council's Aviation Restart Task Force recommendations, and industry best practice in the fight against the spread of COVID-19.
The accreditation assesses an airport's facilities and hygiene protocols across all areas of the passenger journey, from the carpark to the physical boarding of an aircraft, in adherence to international aviation recommendations.
Brisbane Airport's COVID-safe plan was developed in collaboration with Queensland's Chief Health Officer, Dr Jeannette Young.
Brisbane Airport Corporation CEO Gert-Jan de Graaff said the accreditation recognised the commitment of the airport and all airport-based companies to meeting the challenge of COVID-19. For more details, please click here and read the full article on travelweekly.com